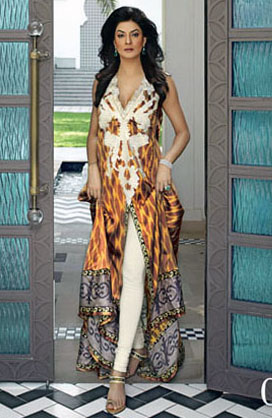 Crescent Lawn is brought to you by Crescent Group which consists of Stoneage, Bloodline & Crescent Bahuman.
Crescent Lawn collection 2011 is inspired by our rich culture that celebrates a refined sense of style. It is a combination of quality, authenticity & craftsmanship. Each piece has been made to perfection.
Premium fabrics in a range of colors & classis embellishments sets the stage for the launch of this season's most magnificent lawn collection.
As per the designer of Crescent lawn Rabia Farooq "the prints are a blend of traditional & contemporary designs while the elaborate embroideries & trims further add to their richness".
Venue:  PFDC BOULEVARD, GULBERG
Date: 6TH MARCH 2011
TIME: 6 TO 9 PM