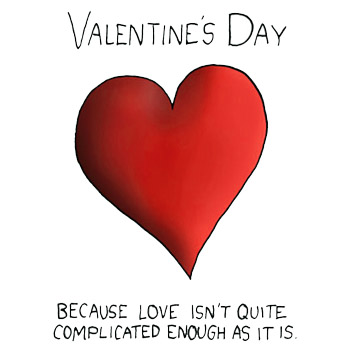 Now you will have a fair idea of what you can do on this Valentine's Day. Make it special and un-forgettable for you and your valentine.
And here comes Valentine's Day to spread the fragrance of romance and valentines messages in the air once again. No matter, how many times people argue that valentine's Day is no good, that it has no meaning, that love is for all 365 days of the year, but the fact remains the same that as soon as the month of February starts, people start planning on what they will be doing for their valentine on  Valentine's Day.
The old tradition to send valentines messages have never died out. The only change that has taken place is the gradual revolution from valentine's messages in the form of letters to text messages and internet messages. Not only this, valentines messages are also making an appearance at our very own Facebook which never does leave us alone no matter what the event is.
The use of letters and cards to send valentines messages have died out. The new generation wants a novel way to greet that special person. But have you thought that Facebook, internet and text messages are the conventional methods today? Why not use the old method to bring a little more novelty and romance in your valentine's messages. Won't your valentine love to have a letter written in your own handwriting, with love and care? I would.  So why not give it a try on this Valentine's Day?
In case you are planning on giving your valentine a surprise on this Valentine's Day, you should definitely start purchasing a lot of candles to give you that special feeling. Make sure that the candles you purchase do have an aroma to sensitize you and your valentine. Valentines messages don't just have to be written; they can also be shown.
If you are married, cook your husband's favourite food and give him a beautiful candle light dinner. The candles might do a good job in re-kindling the romance between you two. If a husband is reading the article and wondering what he is supposed to do for his wife, well mate, cooking food for your wife for a change will touch her heart. Try it if you don't believe me.
Have you ever realized how many times you say "I Love you" to your spouse or your girlfriend/boyfriend? See, it might have been months since your special one has heard these three precious words from you. Sometimes, a simple I Love You can do wonders. Valentines messages don't necessarily have to be fancy; they have to be heart touching.
Another simple way of sending valentines messages is to send sweet smelling bouquets. Flowers, with small notes written with love can create magic together.  Make sure that you are aware of the choice of flowers of your valentine. She might love to be surrounded by her favourite flowers sent by you on this special day.
You can also decorate your home for your valentine with heart shaped balloons, flowers, candles and the entire little thing which bring romance to your valentine's day. Your surroundings can do the best job in creating the right mood between you two.