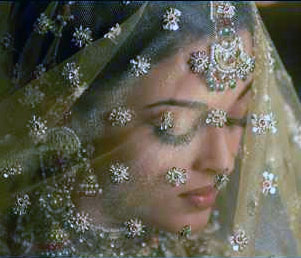 The concept of tikka jewellery has been old as the civilisation itself. A wedding function is incomplete without the tikka trend and jewellery. Pakistani fashionable jewellery has always remained beautiful and has always enhanced the beauty of both men and women.
Among the various items of fashionable jewellery tikka adds elegance and prettiness to women. There is a wide range of tikka trends for many occasions such as birthdays, wedding, anniversary and many more. Girls and women love to wear tikka on wedding occasions.When it comes to tikka, in Pakistani fashionable jewellery it is an all time classic. which is a gold plated headpiece adorned with faux pearls and charming red beads. The extravagant setting and the use of the colour red has made it popular bridal wear jewellery. Such designs have been popular amongst Pakistani women for many ages and continue to appeal to the modern generations as well.
Tikka is a distinctive jewellery item that is unique to the South Asian Subcontinent. There was a time when traditionally the use of the tikka was restricted for the bride only but now it has become a fashionable accessory for women. You can see young girls wearing it on wedding ceremonies, religious gatherings and cultural events.
This fashionable jewellery is a must part of movies as you see leading ladies wearing different styles on wedding occasions and others. There are numerous designs of tikka available in beaded, kundan, victorian, polki, diamond, and handcrafted jewellery.
Their price ranges from Rs 500 and above depending upon the material they are made of. Nowadays, tikka as a part of polki bridal set is available in various colours and has an embellishment in a golden base. It looks attractive because of smooth edges with perfect shine. The intricate design makes it look very attractive. Kundan tikka are worn from the part of the hair- to the centre of the forehead- much like a hanging bindi. These tikkas have hooks on the end so that they can be attached to hair and then secured with bobby pins.
There is so much to choose from, all you have to do is to choose the best and be the 'belle of the ball. '