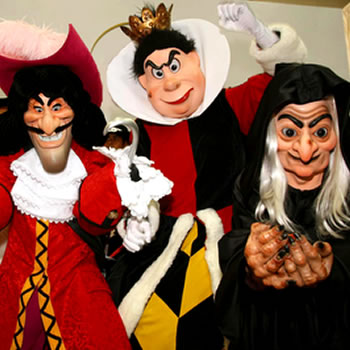 Halloween is the day when fantasies can come true. Rising trend of Halloween parties are compensating for the loss of native traditions like Basant. It's scary, yet harmless fun of costumes, friends and music!
The advent of October marks a wave of anticipation for Halloween. Initially, the celebration of Halloween was limited to Western cultures. However, the modernization of our people and the diffusion of foreign trends have increased the interest of our younger generation in Halloween. Academic institutions organize annual events in this regard. Moreover, private dance parties and bonfires are also becoming remarkable occasions.Since Halloween is on its way, the last minute hassle of calling favors and creating costumes are a buzz-kill! If you are expecting an invitation to a friend's costume party or intend to have a joyful get-together with your buddies, it's about time that you contemplate over the costume choices you have:
Avatar has been a blockbuster. The graphics were epic, and so were the characters. Going blue as an avatar would be a tough thing, but if you can pull it off with appropriate lenses – You can be the show-stealer! The Avatar costumes require creativity and work, so the cost might be a bit higher than other ready-made alternatives.
A safe choice for girls could be the Alice from the Alice in Wonderland. However, that could be a bit "too plain" for some people. If you can be as outrageous as the Hatter, you deserve to show your flair through imitating the Johny Depp character. The role of Mad Hatter and the red Queen would be far more entertaining in a crowd.
Apart from Hollywood blockbusters, the hilarious choices for you could be dressing up like Super Mario Luigi, Harry Potter characters, Lord of the Rings hobbits, etc. Another passion of today is the Twilight phenomenon. The Cullens may be the hottest vampires ever. So, you don't have to dress up as cliché vampire lady and Dracula this season. You can bring it up a notch by opting for that tousled Edward Cullen hairdo and looking gaunt (yet sexy).
It's advisable that you collect the necessary components of creating an intricate costume in time. Furthermore, customizing your look always helps to bring out your creativity. So, be wise yet…go bananas!