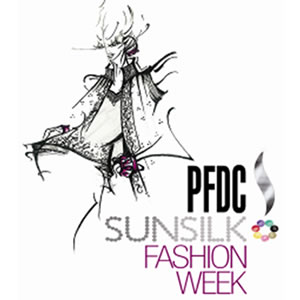 Today, PFDC & Sunsilk officially announce 10 – 13 November 2010 as new dates for the Second PFDC Sunsilk Fashion Week. The Fashion Week Committee confirms that the week of high fashion will still take place in the cosmopolitan city of Karachi. PFDC and Sunsilk are determined to ensure that businesses continue to function as efficiently as possible in order to provide livelihoods and an economic stimulus, as the extent of flood devastation unfolds. PFDC Sunsilk Fashion Week will stage an opening show featuring pieces from a diversity of up to 50 designers, with each creation expected to be auctioned and sold, the entire proceeds of which will be channeled towards the rehabilitation of flood victims, residents of the village of Hisar Qilay in the Malakand district of Swat, which will be adopted by the PFDC. Moreover, the PFDC Susilk Fashion Week Committee also confirm that November will be a week for designers to showcase spring/summer 2011 ramp prêt a porter collections only, with daily post show exhibition stalls at the venue itself, thereby aligning the Pakistani fashion industry with international trends.
Following PFDC Sunsilk Fashion Week's acclaimed February 2010 debut, Chairperson of the executive committee of PFDC Sehyr Saigol also proudly announces the expansion of the PFDC fashion platform to Paris, having structured an agreement with the President of the Federation Francaise Prêt a Porter Feminin, Jean Pierre Mocho, whom she met on behalf of the PFDC at the Paris' Prêt a Porter fashion week in Paris earlier this month. Indeed this meeting opened new avenues for the Pakistan Fashion Industry, as the Federation Francaise Prêt a Porter Feminin have committed to work closely with the Pakistan fashion Industry, also agreeing to include and invite select Pakistani designers to the Paris prêt a porter show in January 2011.
The designers showcasing their collections in Paris will be selected by the PFDC's French consultant, journalist and fashion entrepreneur Alexandra Senes who was present for the February fashion week in Lahore and who will also be present during the November PFDC Sunsilk Fashion Week in Karachi. The selection of designers chosen to showcase in Paris 2011 will be based on their design prowess and, importantly, their ability to produce effectively for international retail. Alexandra Senes through her company SAS is now serving as the official PFDC fashion representative in Paris to further the Pakistani retail industry in fashion's hottest capital.
Speaking about the rescheduling of PFDC Sunsilk Fashion Week and forging a dynamic fashion partnership with Paris, Chairperson of the executive committee of PFDC Sehyr Saigol has said: "Given the extent of impact Pakistan's floods have had directly within the designer community and their fashion workers, it was felt best to give everyone up to 4 extra weeks to work on their collections in order to stage a quality week of fashion. After all, in addition to our national retail audience, with the help of Jean Pierre Mocho and Alexandra Senes, as an industry we now also have the opportunity to look to the international fashion scene on a coveted and professional platform. I believe this is just the beginning of what could be a very powerful opportunity for Pakistani fashion and indeed in time, for the Pakistani economy."
The second PFDC Sunsilk Fashion Week will be produced by Catwalk Productions with styling by Sabs, The Salon, and event coordination by the R Team with Public Relations by Lotus. The PFDC Sunsilk team have also brought on board Little Black Book as business consultants, Latitude as buyer and international media focused marketing consultants and Asim Naeem as a technical consultant.
PFDC Sunsilk Fashion Week will be held in Karachi, November 10th -13th 2010.