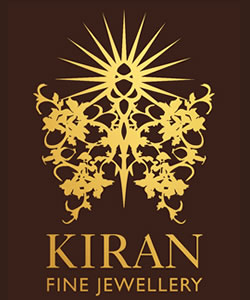 Kiran Aman announces her annual sale for brand Kiran Fine Jewellery [KFJ], exhibiting for one day only, a selection of her acclaimed and coveted finely crafted jewellery pieces. These one off pieces, each a manifestation of her versatile and conceptual design palette, will be available for purchase at a premium discount between 15% – 25% off each purchase, at the KFJ flagship store on the 9th of September.
At Kiran Fine Jewellery, each piece is crafted with the finest materials with a deliberate focus on gold, as the designer believes its strength, warmth and malleability is a veritable representation of the women for whom she designs.
Indeed Kiran's emphasis for her brand is on that which is dynamic and all her work echoes a metamorphosis or growth. Manifestations of this are found in the 2007 'Revived' collection by Kiran Fine Jewellery, whose conceptual philosophy explored the four states of a woman's emotional journey; the 'Markings' collection, a one off symbolic piece which signified the marks one leaves along the path of life and Kiran's latest collection designed in 2010, 'Time Scripts Man. Man Scripts Time', which blends the old with the new to present designs that provoke nostalgia while treading a modern edge.