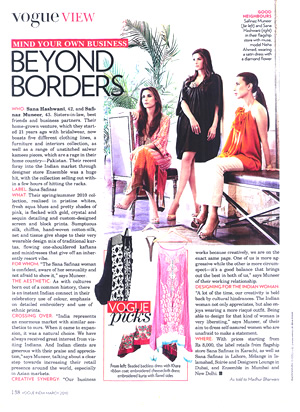 Ponds' Brand Council Members Sana Safinaz, make it to the International pages of Indian Vogue.
This exceptional designer duo recently ventured into the Indian market through designer store Ensemble, which was a huge hit as the collection was sold out within a few hours of hitting the racks.
Ponds also sponsored first Sana Safinaz lawn exhibition this year, this is the first duo that has appeared in an Advertising/PR campaign.