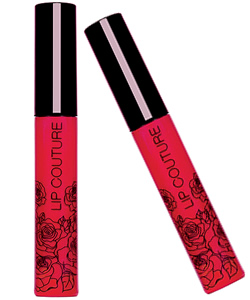 This summer Mehrbano Sethi, Creator Luscious Cosmetics, brings to Pakistan an original Luscious Cosmetics innovation, Lip Couture, which provides the full colour coverage of a lipstick and the shine of a lip gloss! With extra mirror shine and moisture to hydrate and smooth the driest lips, it's couture for your lips. Inspired by the world of high fashion, Lip Couture comes in seven stylish shades; Muse, Fashionista, Celebrity, Showstopper, Paparazzi, En Vogue and Scandal.
Mehrbano Sethi, Creator Luscious Cosmetics says, "Luscious Lip Couture endeavours to be the most gorgeous, vibrant liquid lip lacquer – I've been working on the formula for the past few months; the concept behind Lip Couture is intensely pigmented lip colour, something extraordinary that delivers vibrant colour without diluting it. This is rarely possible in solid lipstick formulas. I encourage ladies to go glamourous this summer with Lip Couture".
Lip Couture is an extension of Luscious' tribute to the Pakistan fashion industry, where the brand collaborated in the recent past with the respective fashion houses of HSY and Kamiar Rokni.
Luscious Cosmetics is a beauty brand offering luxury quality products with innovative formulas and glamorous packaging. The products are formulated especially for South Asian skin tones while following global fashion trends and cutting-edge technology. The brand has grown to offer a complete range of colour cosmetics, a revolutionary sun-protection product and beauty brushes. The range is versatile and constantly expanding and to this end, Luscious has recently introduced a new range of eye and lip pencils, a complete range of diamond finish nail lacquer, ultra shine lip glosses, an incredible lash mascara, a 12 piece deluxe brush set and an instant brightening concealer.
The cosmetics line also includes a line of pressed powders, a whitening base, a range of foundation, lipsticks, lip glosses, eye shadows, blush and includes an acclaimed mascara and Catwalk eyeliner.