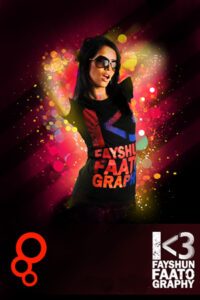 Get with the hype and grab yourself a fantastic Skunk T-shirt, proudly made in Pakistan.
'Tis the season of brand launches and boy are we bombarded with them this time around. I don't think I 've been to as many openings and launches of a multitude of things in the entire 12 months of last year as I have in just these 3 months of 2010. Lawn and cotton events are a dime a dozen and although the heat is upon us, the fight that ensues between women under one roof can be way too chaotic.
So I bring to you a fresh of breath air and a reason to smile Skunk Clothing Co.
Skunk Clothing Co. is responsible for starting the graphic t-shirt revolution in Pakistan and Skunk's unwavering commitment to originality, creative flair and quality gives the brand an edge. I think we are all familiar with slogan t-shirts, but the difference between the run of the mill, I'm with idiot and Skunk's t-shirts is the local, identifiable humor mixed with undertones of sarcasm and patriotism. Founder and CEO of Skunk Clothing Co., Tajdar O. Chaudry is a graduate from the National College of Arts (NCA), who studied Architecture & Graphic Design but found his calling in Marketing Communications. He originally launched Skunk Clothing Co. as an experiment back in 2005, when he was still studying in NCA. Five years on, Skunk makes its comeback to an overwhelming response from its launch at the end of March. The online launch has been a resounding success so far and with limited edition T-shirts available for men and women in 3 sizes (S/M/L), 6 designs and 12 colours; it's hard not to fall in love with at least one of the t-shirt designs!
Skunk's amusing slim-fit tees, are lightweight and made from thin-knit fabrics which are ideal and perfect for the spring/summer season. With online ordering, free delivery throughout Pakistan, for the first month, and Cash-On-Delivery payments; Skunk's T-shirts are a mere, click away from your doorstep. Now that's what I call great customer service!
Skunk's t-shirt design philosophy revolves around ambiguously worded or designed graphics that provoke thought in order to understand it. The brand aims to promote a mindset of thinking for one's self, despite the ever-growing negative landscape of emotions and mindsets. Skunk Clothing Co. also endeavors to spread a message of positivity, as part of doing its bit for Pakistani people and the country. The brand is not politically affiliated with any organizations and nor does it plan to be. Skunk Clothing Co. is also a – proud to be a Pakistani brand and they don't hesitate in putting that ahead of everything else. In the future, Skunk Clothing Co. aims to establish a fully functional apparel & lifestyle brand by 2015. Their general aim is to highlight and promote the Pakistani mindset, not just through their products but also by providing a platform for showcasing talented Pakistani's and their work.
To snap up Skunk's limited edition t-shirts for yourself or a friend, visit and order from:
Website: http://www.skunkhq.com