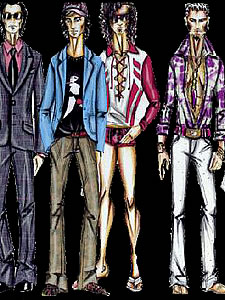 Many fashion schools have opened in Pakistan and they are helping boost the fashion industry in Pakistan.
With time fashion has become a vital organ of Pakistani society and people have begun to stay aware of the ever changing trends in fashion and lifestyles.
To keep the fashion market growing and to indulge the fashion aware people in buying what they required Pakistan needed institutes to help it help the people cover the demand by increasing the supply.
Many fashion school begun to open in Pakistan some being the best like Pakistan Institute of fashion Design in Lahore and fashion designing institute Karachi. These two have been the most successful fashion schools in Pakistan and in there footsteps a lot of people opened up fashion schools to educate the masses about fashion and its corporate side.
Pakistani fashion schools have contributed a lot to the society and they have produced some of the best people and the most recognized designers of our time.
The mission statement of these Pakistani fashion schools is to provide higher education in the creative and applied arts in a dynamic and challenging learning environment that is sensitive to student and community needs and also to foster in its students a desire for lifelong learning and desire to generate and inspire a porter to new and exclusive fashion trends.