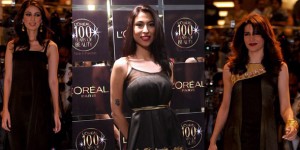 (Karachi, 24 March 2010) L'Oréal Paris, the world's leading beauty brand, announce their exciting official partnership with Fashion Pakistan Week starting 05 April 2010. This long term association will witness L'Oréal Paris as Official Creator of the 'Look' for Fashion Pakistan Week in consultation with Saba Ansari of Sabs Salon using L'Oréal Paris products throughout Fashion Week. L'Oréal Paris will also be bringing their internationally coveted 'black carpet' to Fashion Pakistan Week at which all celebrity interviews will be conducted and an official L'Oréal Paris studio space revealed for fashionistas to experience the L'Oréal Paris product range and expertise, from top to toe!
Indeed L'Oréal Paris' association with fashion is historical and their partnering with Fashion Pakistan Week is therefore an organic extension of their global beauty association with fashion weeks including those in Paris, Milan, New York, Toronto, Melbourne and Dubai. Speaking about L'Oréal Paris as official partner Fashion Pakistan Week, CEO L'Oréal Pakistan Musharaf Hai said, "Beauty and Fashion are fast emerging as the newest global faces of Pakistan with the industry bringing forward the nation's creativity and resilience. sL'Oréal Pari' is honoured to be a part of this positive projection and change. Internationally and over the years, we have developed and supported exciting cultural partnerships such as that with the Cannes Film Festival and with international fashion weeks; with our association with Fashion Pakistan Week, we are looking forward to bringing this international L'Oréal Paris standard of celebrating and demonstrating our expertise in make-up, styling and beauty in general, to the Pakistani Industry."
CEO Fashion Pakistan, Ayesha Tammy Haq has said, "Fashion has always been synonymous with beauty hence it is only natural that Fashion Pakistan and L'Oréal Paris should come together to present Fashion Pakistan Week 2, Pakistan's biggest ever fashion event. We are delighted by the synergy between our two organizations, the direction it is taking and look forward to showing Pakistan and the world, a beautiful, brave and exciting side of Pakistan."
L'Oréal Pakistan Spokespeople Meesha Shafi, Sabina Pasha and Sanam Saeed will also be present at the exclusive Fashion Pakistan Week.
About L'Oréal Paris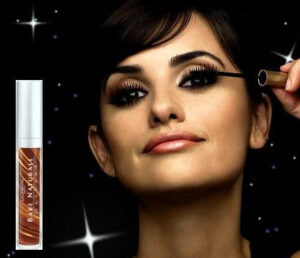 In 1907 Eugène Scheller, a young French chemist, developed an innovative hair colour formula by the name of 'Auréole', which was sold to Parisian hairdressers. In 1909, he registered his company the Société Française de Teintures Inoffensives pour Cheveux, literally, the 'French Society for Inoffensive Hair Dyes'. Today, this society is the largest global cosmetics and beauty brand popularly recognized as 'L'Oréal Paris'. This definitive beauty brand is currently present in over 65 countries, including Pakistan, with its headquarters in the Paris suburb of Clichy, Hauts-de-Seince, France. Today L'Oréal Paris has over 67,500 employee's worldwide and 23 global brands. Indeed, L'Oréal Paris has successfully continued to grow in terms of innovation, excellence and communication and has fast become a premium luxury brand.
With a milestone 100 years of expertise and refinement, the L'Oréal Paris portfolio incorporates and addresses all areas of beauty –skin care, hair colour, hair care and make up. Within skin care, L'Oréal Paris offers a complete regime with their Dermo Expertise brand including White Perfect, Revitalift, Pure Zone and Collagen Re-Plumper. In Pakistan L'Oréal Paris has instituted a unique dermatological and Cosmetologist panel to complement their extensive skincare range with technical expertise. L'Oréal Paris renowned Hair Colour includes their unbeatable Excellence and Casting range while their Hair Care range with Elvive and their Studio Line for Hair Styling are coveted. Their make up includes an entire range of products under the eponymous Make Up brand, L'Oréal Paris.
Sustained innovation and integration in research and development with 576 registered patents, 7000 new formulas every year and a team of over 3000 scientists has ensured L'Oréal Paris infallibility on technical and scientific expertise. Their scientists alone have successfully completed 95% of raw materials assessment on persistence, bio-accumulation and have assessed 90% relevant plant species impact on biodiversity. They have also ventured into the advanced research on tissue engineering to develop reconstructed skin as an alternative to animal testing.
In addition to such innovations and technical expertise, L'Oréal Paris is synonymous for its cultivation of and association with glamour and beauty. Historically, the brand has worked on the philosophy for instilling a sense of self esteem in people with their popular and easily recognised global slogan 'Because you're worth it'. First used in 1971 in the United States, today this slogan has become a manifestation of the beauty and luxury the brand represents.
Claiming a right for a multi-faceted beauty over a standardized or perfect beauty, the brands' international ambassadors have thus always been icons from the world of arts, fashion and beauty; Penelope Cruz, Aishwarya Rai, Eva Longoria, Beyonce Knowles, Jane Fonda and Patrick Dempsey are a few amongst the many who have come to represent a cross section of age, morphology and ethnic origin – all illustrative of the brands' beauty philosophy.
L'Oréal Paris Pakistan's spokespeople share the same brand philosophy and include cutting edge model and musician Meesha Shafi, dynamic actress and model Sanam Saeed, accomplished beautician Anusheh Asad and glamorous model and personality Sabina Pasha.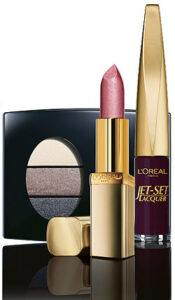 Over the years, L'Oréal Paris has also been involved in various humanitarian causes globally. The esteemed L'Oréal Paris and UNESCO For Women in Science partnership rests on the fundamental belief that the world needs science and science needs women. To this end, international UNESCO-L'Oréal fellowships have been granted since 2000 to 15 promising young women scientists and the prestigious UNESCO-L'Oréal annual awards have honoured 15 leading women researchers each year.
L'Oréal Paris has also actively supported the 'Ovarian Cancer Research Fund' and in conjunction with the celebration of its centenary, L'Oréal Paris introduced 100 citizen projects designed to assist and support the most vulnerable communities on a local level through concrete initiatives. These 100 projects are based on the three central axes of the group's corporate philanthropy activities and indeed their general brand philosophy: education, encouraging self-esteem, and the promotion of scientific research.
To quote Jean-Paul Agon, president and CEO of L'Oréal Paris, "we have to move towards what I call 'accessible innovation', targeting a very broad customer base." He says to succeed further, L'Oréal Paris must strive "to keep the spirit and values that have been at the heart of the company for these 100 years…Its about innovation, but its more about spirit – a passion for beauty, a quest for excellence in terms of science, innovation, quality and a real faith in research."
L'Oréal Paris is now in Pakistan.