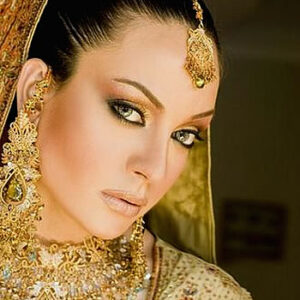 Finally the summer has arrived in Pakistan and now is a time to celebrate and garb the glitz and glow of Pakistani fashion jewellery trend and make a fashion statement. The year 2010 is going to be a celebration of stylish flower, stone and crystal jewellery in Pakistan.
Summer glow is going to be apparent in Pakistani fashion jewellery trend of 2010. The summer will see huge popularity of the dazzling crystal and stone jewellery and fashion accessories in Pakistan.
For us Pakistani women who love everything that glitters like diamond are on the look out of artificial jewellery especially since the gold has become a dream.
The feel of jewellery against your perfect skin carries various imitations in artificial stones, tones and materials and creates a feel of diamond and gold. Summer Jewellery trends 2010 can be achieved through a simple, cheap and exclusive manner which is going to be available between the range of Rupees 100 to Rupees 5000 and above.
Summer Jewellery trends are going to celebrate Pakistani women love and appreciation for jewellery which make us feminine, worthy, precious and stylish at the same time. This time summer and spring in Pakistan is all about shinning sunlight and blooming flowers combined with powerful crystal jewellery, so Pakistani ladies hurry up and garb yourself, with trends offer fabulous ways to get that all important fashion style. So to sum up, follow these simple and stylish summer jewellery trends 2010 with clever use of all things that glitter and include crystal jewellery for that finishing touch!