World Women's Day started in the early 1900's, a time of revolutionary era when industrialisation world was expanding and population rise led to the clash of many ideologies. Every year it is a tribute to a woman who is hardworking, progressive and dedicated towards her family.
From (1900—2000—) 8th March is being celebrated to pay tribute to every woman who is hardworking progressive and responsible for creating great nations.
1908: A period of unrest when critical debate was occurring. Oppression on women became more active and in 1908 15,000 women marched through New York City streets and demanded better salary package and voting rights.
1909: It was a time when Socialist Party of America, the first National Women's Day (NWD) was observed across the United States on 28 February.
1910: Women Day owes its existence Clara Zetkin (Leader of the 'Women's Office' for the Social Democratic Party in Germany) who proposed that it should be celebrated every year.
1911: When it was agreed at Copenhagen in 1911, World Women's Day was celebrated the first time in Austria, Denmark, Germany and Switzerland on 19 March. More than one million women and men attended IWD rallies campaigning for women's rights to work, vote and be trained, to hold public office and end discrimination. However more than 140 women died in tragic 'Triangle Fire' in New York City and drew significant attention to working conditions and labour legislation in the United States and led to a major campaign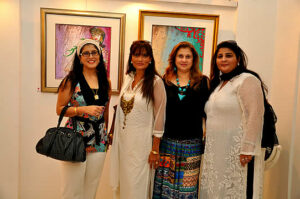 1913-1914: When the World War campaign started, Russian women observed peace and harmony and observed first World Women's Day in February 1913. After discussions it was celebrated on 8th March globally.
1917: At the end of February, Russian women began to hold a strike for 'bread and peace' in response to the death over two million Russian soldiers in war. It went on and later the Czar was forced to to abdicate and the provisional Government granted women the right to vote.
1918 – 1999: Women Day has become a global day of recognition and for many years the United Nations has held an annual IWD conference to coordinate international efforts for women's rights and participation in social, political and economic processes.
2000—-2010—: Now there is an official holiday in China, Armenia, Russia, Azerbaijan, Belarus, Bulgaria, Kazakhstan, Kyrgyzstan, Macedonia, Moldova, Mongolia, Tajikistan, Ukraine, Uzbekistan, Pakistan and Vietnam. In some countries 8th March carries the status of Mother's Day.
In Pakistan World Women Day pays a tribute to all women who are working day and night to make a difference!
Are you ready to be one of them!