Beauty has no limits and has no boundaries; it has its own way of expression. People express it in their own way and through the medium of their own choice. Regardless of the fact that beauty needs no support or fancy to prove its existence, but at times it requires appreciation.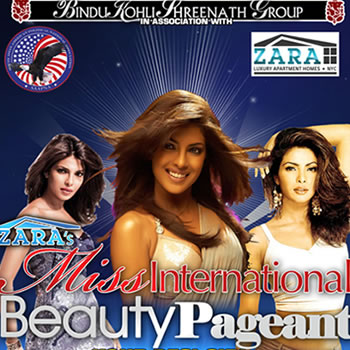 In this regard a beauty pageant competition is going to take place in New York, USA. This international beauty pageant is going to happen on the 16th of January 2010, at Queens College Golden Center 65-30 Kissena BLVD, Flushing, New York 11367. There are some outclass brands and services sponsoring the Fashion affair, most importantly, SAAPNA. SAAPNA is an abbreviation of South Asian American Political National Association and Mr. Adnan Munawar, who is the founder and chairman of SAAPNA, is going to be one of the judges of the Fashion competition.
Most interestingly, one of the Bollywood's hottest heroines, Priyanka Chopra will be the chief Guest of the International Beauty Pageant. Priyanka Chopra is a dazzling lady with a cute smile. It will be a glamorous and very exciting Fashion competition.
In this grand Fashion affair, it will be an honor for Pakistan that Mr. Adnan Munawar, who is a Pakistani and the founder & chariman of SAAPNA is going to judge the beauties at the contest.