Tahmena Bokhari, the 4th woman in history to be crowned Mrs. Pakistan World 2010 was selected in Toronto, Canada. The pageant that started just a few years ago is now focused on finding role models for representing married women of Pakistan in a new and bold way.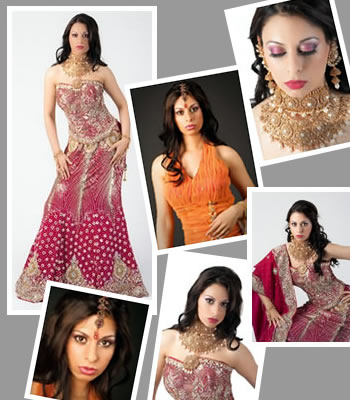 Tahmena Bokhari is a College professor, social worker, consultant to governments and organizations, public speaker and writer. She has over a decade's experience working with governments, community organizations, and academic institutions and various diverse communities across the Greater Toronto Area and around the world. She has been especially passionate about diversity, ending violence against women, health (particularly cancer) and issues surrounding immigrants and settlement. Tahmena had always been passionate about social causes, volunteering countless hours and raising awareness on important issues facing our communities for years. She obtained her Master's in Social Work from the University of Toronto and traveled abroad working with victims of poverty, orphans and natural disaster survivors. Specifically, she has worked extensively in the relief efforts following the October 8th 2005 earthquake in the northern areas of Pakistan which she discusses in detail on her blog.
Tahmena plans to use the Mrs. Pakistan World platform to raise larger awareness on the issues she has already spent years working on as well as to take on the role of a spokesperson for Pakistani women balancing family, community, career and hobbies. As a social worker, she has experience working with so many women and families, and she wants to share this knowledge and experience to help the broader community.  She states, "I hope to inspire men and women to participate in creating positive energy in the home and in the community and to live holistically balanced and happy lives."
Sonia Ahmed, the President of Mrs. Pakistan World stated that the pageant for married women is a step forward for Pakistan in the pageant industry and hopefully Tahmena will represent Pakistan in international pageants that can take the country forward in the pageant world.