Winter gives relief from the summer heat. But there is more good news then just that. It is time to dry fruits. Finally!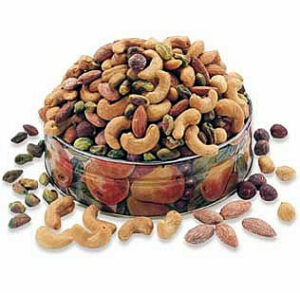 Winter brings flu and cold but it brings the opportunity to enjoy dry fruits. Winter afternoon bundled up in your sweater with your pockets full of dry fruits is a favorite winter memory.
Dry fruits are not just the yummiest part of winters but they are also a great source of energy. It is traditional to associate dry fruits with winters; that doesn't mean dry fruits can't be eaten in any other season thanwinter.However in any other season you have to watch your dry fruit dosage.
Dry fruits are very rich source of essential nutrients. Dry fruits have minerals, enzymes, and vitamins. Dry fruits also have strong medical qualities. Dry fruits should be eaten in rational amounts. Just because dry fruits are in size not so big their essence makes up for it.
A diet rich in dry fruits helps fulfill natural nutritional needs. Hence they help stay healthy and beautiful; also energetic and youthful.