Cell phones are now available in a large variety of fashion designs and functions, including those that allow users to send pictures they drew on their screen. Today's cell phones are more than just communication devices; they have become indispensable tools of everyday use offering a multitude of functions like text messaging and information downloading and playing games when you have not much to do.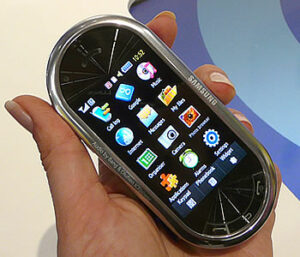 Within a couple of years the cell phones, once an expensive luxury item, found themselves in the hands of everyone from business workers to homemakers to teenagers. Cell phones are ever becoming a fashion statement in our world and it seems to be a race to get the best and the latest cell phone there is.
Many people have been converted to cell phone fashion so much that that they are beginning to identify their personality and individuality with the type of cell phone or model they carry. Just as many plan their wardrobe for the season ahead; they also accessorize their cell phone with accessories to suit their personality.
From an ever-blossoming multitude of functions to their attention-grabbing sounds and fashion designs, cell phones are now much more than just tools for communication. They have become a fashion statement, do-it-all, super devices which are not only communication devices anymore.
Cell phones have become a luxury from a necessity.