You may have heard about the 'Ramadan Special offers' by various different restaurants; but haven't experienced the one, which we are going to reveal.
In this blessed month of Ramadan, one of the tremendous food chains of Pakistan, "Salt n Pepper" brings you some exciting and affordable deals for all the believers of Islam. There are a number of branches of "Salt n Pepper" flourishing enormously in the heart of Pakistan, Lahore. Like the "Salt n Pepper, Village", "Salt n Pepper, Grill", and "Salt n Pepper, Golden Lotus".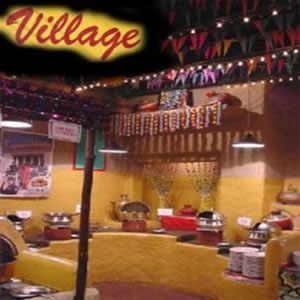 In "Salt n Pepper, Village" branch, which is located on MM. Alam road, Gulberg-III, Lahore, there is a special 'Iftar cum Dinner Buffet' in only Rs. 790; and they have 'Sehri Buffet' (only on Saturdays & Sundays in only Rs. 450.
"Salt n Pepper, Village" is a restaurant which provides superb & valued food items in a vast variety. The major reason of its attraction is its village like atmosphere. They have decorated the whole restaurant according to the village culture and one can feel & enjoy the village customs, while visiting here. The presentation of food is also exactly according to the village civilization. Besides a large variety of traditional & delicious food items, you can get pleasure from the atmosphere; which gives an impression of the culture of Punjab. It means it's a must visit place.
So people, make your Ramadan more unusual & enjoyable with all the thrilling offers of your favorite "Salt n Pepper Village".