Another beginning, another influx, another August; the happiness of feeling and celebrating 14th of August is on its bloom. The arrival of the month of August always brings a flood of patriotic sentiments & emotions along with the feelings of independence.
We being the independent state feel pleasure to think that we have got freedom. In enjoying the experiences to feel freedom, every one celebrates this day in his/her own style. There are hundreds of ways to feel free on this fabulous occasion. The most important, common and proud way to enjoy the "Independence day", is to take our National Flags, to the air; on almost every building of the country. Then there is also a trend of wishing "Independence" through greeting cards, through internet (through many ways), people arrange parties/get-to-gather with family & friends, cook different traditional and yummy dishes too etc.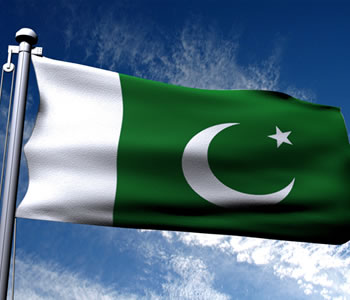 Besides all these ways, we have another rich tradition of wearing green and white colored dresses. Most of the people start preparing the perfect dress, many days before the Independence Day. In this scenario, all the Fashion designers take it as challenge; the competition among the Fashion designers also starts with the preparation of the "14th of August. No doubt this task needs lots of brain storming to prepare different types of dresses, within the restrictions of the two colors; but brilliant Fashion designers does it easily. Many Fashion designers starts commencing their new Fashion anthology on the arrival of the month of August. Many get different special orders as well. In this way Fashion designers make it more convenient to choose a perfect "Special Independence Dress" with a new outlook.
So if you really want to give yourself a unique look, full of true patriotic feelings & with elegance, then get your own fashionably designed dress from your favorite Fashion designer.