Like some people, sometimes weather also becomes unpredictable. Especially in these days when from time to time weather become so lovely and at times become hot again. So in this unpredictable season you need to be more careful in every aspect of taking care of yourself, particularly in case of applying Make-up.
Rainy season is the time when there are more chances for your skin to get the pimples, sun burns. Blemishes, dry lips and other seasonal skin related diseases. Besides them there are other sun disasters that can affect your skin badly. So the very first step to keep yourself away from all these harms is to avoid from the direct sun exposure & its UVA and UVB rays; but if you really need to go outside then protect your skin from the quality sun block or moisturizer with SPF 15 or more. This layering will surely protect you form the skin related problems. Also drink plenty of water will also keep your skin moist, fresh and healthy.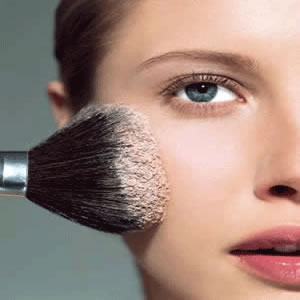 Before summer make-up, apply the moisturizer to a clean face and allow it for 10 minutes to get absorbed; then apply the foundation. Preferably in summer, apply the damp sponge to have a lighter look; otherwise heavy base/foundation makes you feel heavy too. Furthermore a little concealer under the eye area gives a balanced look. Even then if you think that your skin is healthy enough and you don't like to use a foundation or concealer at all then just use a face powder. After completing your foundation then comes the eye make-up. Light & neutral eye-shadows are perfect for summer make-up. Match the light colored eye shadow with your dress and apply it with soft strokes but if you are not fancy to apply eye-shadow at all then just a slender eye-liner make you eyes livelier and a neat stroke of mascara will define your eye-lashes gently.
For summer eye make-up using water proof mascara always helps you to stay for quite long time. Afterward if you have really thin and undefined eye-brows then you can delineate your eye-brows by applying eye-brow pencil. Applying a light bronzing powder will add extra glow to your face. A perfect bronzer gives you a better look. After giving your make-up a finishing look, comes the last but very important step of make-up, the well defined lip. For summer make-up a healthy fruity lip balm or just a light shaded lip gloss can make your lips to look healthy & sexy too.
Besides applying perfect make-up, it's good to keep the other precautionary measures with you like a water bottle, sun glasses or an umbrella.