These gems have life in them:  their colors speak, say what words fail of.
~George Eliot
For centuries jewelry remained as one of the tools of making the women more attractive. Women of every culture from all over the world use different types of jewelry to make them more beautiful. But no doubt selection of jewelry and wearing the right kind is an Art.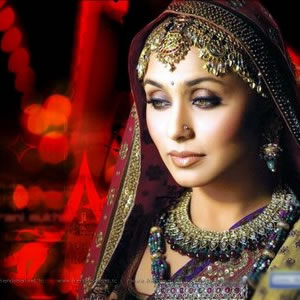 In common practice mostly ladies chose the jewelry according to their dress color and after getting inspiration by the shiny attractive outlook of the jewelry. Only few females keep the shape of their face in mind while selecting the jewelry. If you will carry the jewelry opposite to your face shape, it will hardly suit you. So to enhance your grace, choose the jewelry according to your face shape and complexion as well.
If you are a bulky or bit fat woman with a bulky & small neck as well then go for the light jewelry, it will definitely add grace in your personality and helps you to look decent. On the contrary if a bulky woman wears heavy & broad jewelry then she simply kills the attraction of her neck and face by hiding half of the portion by heavy jewelry. Rectangular light shaped jewelry also suits the rounded shaped necks.
If you have got long and bit thin neck then you should wear broad shaped jewelry to maintain a nice balance. Long face shaped females should wear rounded and rectangular shaped jewelry to have an elegant look. Normal shaped ladies; those who neither got round nor too long, can wear almost every type of jewelry. Almost every kind of jewelry suits them if they carry it elegantly.
Now-a-days it's very easy to prepare the jewelry on order, according to your own desire. Gems trend in jewelry is also in use at many places. So now everybody can have her own desired jewelry, according to dress color, face shape & complexion etc.
It is also a common saying that women's beauty is incomplete without the jewelry. So always select the right kind of jewelry to give you a complete & perfect female look.