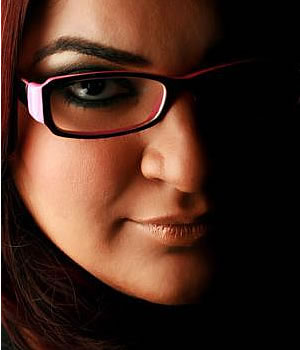 It's the weddings season going on. We see atleast one wedding being held every day in our respective areas.
This means this season sings the song of romance, love and beautiful unions, with a sophisticated look. A bride dressed in a gorgeous dress looks stunning with that bridal blush across her face and what accentuates it more is a soft make up which complements the bridal mood and the bridal attire.
The Brilliant and top make-up artist of Pakistan and owner of Mona J Salon, Mona Saqib has vivid suggestion about how to make a bride-to-be look glamorous yet modest and retains the traditional bridal blush.
According to Mona, beauty needs not to be too noticeable; rather it should give a subtle appeal and secret allure in her look.
Thus, the fundamental makeup rule for this season is 'less is beauty and less is more'. If you are a bride-to-be, then our suggestion to you, in the very opinion of Mona J is to refrain from over-doing your look with extra puff on your face. A soft touch of make up would enhance your look and let your bridal dress manage the rest of it! Always get an expert's help to add a magical touch to you which accentuates your looks and compliments it with your attire and jewelery.