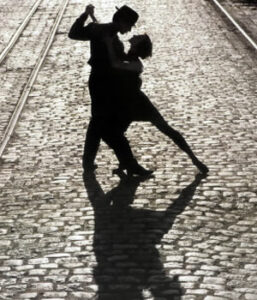 "If to dance is to dream, then you make dreams come true"
It's time to dance. No matter that you are a dance lover or not but you should dance today because today is the World's Dance Day. 29th of April has been celebrated as world's dance day by the International Dance Council (CID) (Council International de la Danse), since 1982. The world dance day was established in 1626 to pay homage to the dancer John Luis Noverre, who passed away in Paris, France.
The main purpose to celebrate this day is to spread the awareness about the art of dance. Also this day is celebrated in line with UNESCO's struggle against injustice and intolerance. Another main idea of celebrating this day is to attract those towards dance who do not pay any attention in dancing, throughout the year or even throughout their life.
Dance is another name of expressing feelings and emotions. On the lyrics of a song or on the music, one can convey his/her emotions towards something. In remembering the art of dance, always remember two major things; the body language and the facial expressions. A good dancer must have all the guts to convey the feelings in a true sense. In other words we can say that dance plays its role as a message sender, as it conveys the hidden things in a bold way.
It is also not necessary that one should have a perfect body structure to be a good dancer. In fact dance itself is such an accurate exercise to make you smart and to give your body a well-defined shape. So this is another benefit to be in practice of dance that you might get your desired figure. There are so many types of dance like Salsa, Latin dance, foxtrot, krump, disco, swing dance, tap, modern, lyrical, waltz, musical theater, Jazz, Tango, rumba, ballet, Merengue, contra, point, ballroom, twist, break dance, country & western dance, belly-dance, flamenco, hip-hop Folk dance and our very own eastern 'Khatak' dance.
This day brings especial activities for choreographers, different dance teachers, dance researchers, dance students and for all dance lovers. In short this day has its own importance in almost every culture and society. Its significance varies from society to society. People of every country have their own traditional dance practices, other than international dance types. CID helps the philosophy that everyone can dance. The 2009 year is dedicated to inclusive, comprehensive or broad dance, as one of the reasons to celebrate this day is to fight against prejudice.
Dance is universal language; which everybody in this whole world can speak.