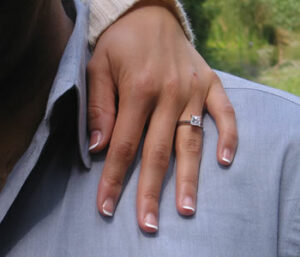 Love is blind, but marriage restores its sight.
Georage C. Lichtenberg
Marriage is the name of a religious, social, and luckily can be the love commitment between two individuals for the whole life. This statement works & acceptable equally throughout the world; but ways to celebrate it is different in different religions. Every country, culture or even community has its way to celebrate the marriage functions.
In some religions and countries, it might be a union of two people but in Asian countries like Pakistan it is the union of the two families. No matter love or arrange marriages, but every person belongs to either Groom's family or from Bride's relatives participate equally. In this way lot of people plays their role as one of the relatives and involves in the building of a new relation.
In this regard, so many expectations start revolving around both the partners. Expectations come not only from each other relatives' side but from one another's as well. As two strangers are going to live together for forever. If you know the person before marriage but even then you haven't experienced to live with him/her. So many things come around the way, some nice, some naughty or may be some surprising. Yes, there must be something to make you surprise about that person; no matter you know that person before. Like some of the habits of your spouse might surprise you or it might be the new behavior. So be ready to face and accept the new challenges when you are married….
For example, is she so talkative that you can't bear? Is she so punctual and regular, in short touchy about her assigned tasks and if you are not so touchy? Is he in a habit to sleep more than you? Is he sleeps too late and wakes up too late, and you are in a habit to sleep and to wake early in the morning. Is she an extremists lady, regarding some things and you are a normal man? Is she is very caring about your health and if you are bit careless about taking care of yourself. is she is a short tempered woman and you are a cool tempered man, then regarding all these issues how you will manage the things as soon as possible.
The new compatibility may be different from each other or may be the two with the same nature but different habits. If this is the case, then there is no need to worry because nature comes from the inside of a person and environments & circumstances make the habits. So there can be a chance of improvement. One important thing is that never try to chance the habits of your spouse in a way you want in short span of time.
You need to develop patience first; you might have to give sacrifices regarding your own habits and emotions as well. Just to know the person, to have mental understanding and to have a beautiful home. Staying cool in this beautiful new relation will definitely gives you the desired positive results.
Happy marriage is a second name of ultimate happiness, and you can be having a happily married life if you know how to keep your spouse happy.