Kamiar Rokni's profile is just not restricted to designing. Infact, he makes a wonderful host as well.
Hosting an intinate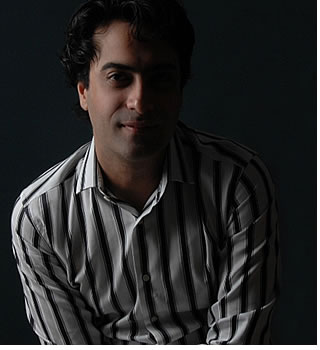 celebrity chat show by the name of 'No Reservations' on Dawn news, Kamiar Rokni has gathered much fame as tremendous anchor.
Apparently, after three seasons of fantastic hit, 'No Reservations' is about to see its final season this year and would culminate in May 2009. This infact, was the first time one could witness his excellent mannerism publicly and his ability to give away a highly entertaining and glamorous show. The show was all about interviewing the big wigs, including the glamorous and sassy models and designers and reveal about their personal and very personal information in and intriguing and exciting manner.
This show was almost of the same pattern and format as Bollywood's 'Koffee with Karan'. Infact, there were many a times when once could make an opinion that Kamiar reminds one so much of Karen Johar, Bollywood's talented director.
Kamiar by profession is a remarkable designer. Among a list of many other designers, he has many a times, represented Pakistan is numerous international fashion shows.