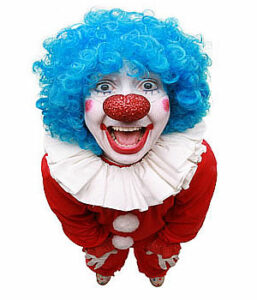 April Fool's Day is internationally celebrated, though doesn't require a national holiday. This day is celebrated by millions all over the world. We all are familiar with this day. It's the international day of fooling around and playing jokes on everyone. You never know who might pop up and pull the wool over your eyes.
1st of April is almost everyone's favorite day, as long as it comes to fooling others but not when one gets fooled!
Nobody is actually sure where this somewhat silly yet amusing concept of playing hoaxes and practical jokes on friends, family, coworkers, and neighbors came from; yet it is much loved by many.
Harmless healthy pranks can be fun but, many among us might take it as offensive and perhaps may retort in a harsh way. It might cause feelings to be hurt. Ever realize how it could damage professional reputation.
Even though it's all about fun and enjoyment, and light-hearted idea of fun and bonding experience, yet April Fool's Day is not everyone's' piece of cake. So, it's better to think twice before you jump out on someone.
Though April Fool's Day can get people to think of creative humorous ways to play pranks on others and also boosts social interaction. It can also be seen as relieve of stress.
April Fool's Day is a "for-fun "celebration day. Nobody is expected to buy or give gifts or a lavish dinner at a fancy restaurant. Nobody gets a day off from work or school.
Well, if you are planning to hoodwink your friends out there, make sure that you play healthy jokes – one which don't cause a threat of any kind. Don't play jokes on those who have a serious attitude and also on those who perhaps are anxiety or heart patients.
Keep it all about fun and have a nice fooling day.