We know that most of you love to go for shopping; but some of you might not know the tactics of shopping.
Now we will help you out in this regard and tell you some basic guideline for doing shopping.
The very first step before going to market is to make list of items you need to buy. Do not forget o take that list with you.
Take the similar things separately, like all sorts of cloth shopping, shoes, no matter for yourself or for your children, other accessories, and things for your home sweet home.
Start your shopping with a one section, complete that one and then move towards other.
You should have enough time to select the things carefully; otherwise you can purchase wrong things in hurry.
It's always good to take someone with you while going for shopping, someone from your friend & family. Especially when you want to acquire something for that person, prefer to take that one with you, in this way you can get thing according to his/her choice. Other than this, second person with you can also give you some suggestions or other good ideas. This habit also saves your precious time.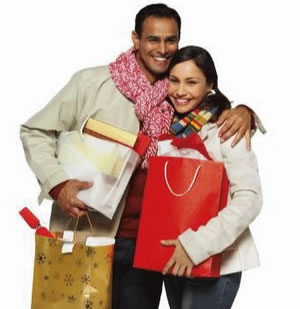 You will definitely see lots of other attractive items in the market and may you will desire to buy them, but be careful. Try to concentrate only on those things; you need to pay money for, instead of looking here and there. This thing can waste your time and money.
Always move towards the big shops and branded items, instead of small and cheap objects. There is a big misconception in this regard. Some ladies thinks that they will get good and cheap items from small shops. Let us clear one thing that while doing so you are getting bad quality item and wasting your money. You will surely get good quality and long run product from the big shops in reasonable price. So, look at the quality not at the quantity.
Do not forget to confirm the guarantee of the product from the shopkeeper, so that you can change that thing late on; if you will find any fault in that.
To avoid any confusion later, always check the thing carefully that you are purchasing.
Shopping is like an art, you can be an expert of it only if you know the tactics.