Hey all the girls out there. You must be knowing that there's "something special" about wearing pink lip color on Valentine's Day.  Let us help you to find the perfect pink for your pout. Consider wearing one of the following pink lips colors to get that *RIGHT LoOk*.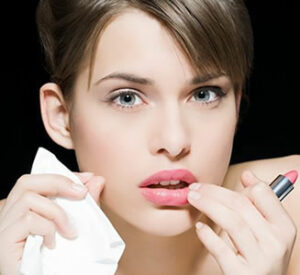 1. Bright Pink Lip Color
If bold and bright colors are your thang, then bright pink lip color is YOUR ticket out. It will truly give you a show-stopping look.
2. Rosy Pink Lip Color
If you'd like soft look then opt for rosy pink lip color. Imagine, rose's light pink shade
3. Cool Pink Lip Color
If you are after wearing some cool color on your lips, then cool pink lip color is the PERFECT one.
4. Warm Pink Lip Color
If you crave more warmer look, then go for warm pink lip color.
5. Nude Pink Lip Color
The nude pink lip color will surely gonna make you look hot.
Okay… that's all for now. I hope you get choose the lip color that BEST suits your mood, dress and personality on this Valentine's Day.