I have, I must admit, a bit of a "jewelry addiction". I'm like a cat with a little bell around my neck – my friends can always tell exactly where I am at any given time due to excessive charms and bangles jingle jangling. Despite said addiction, I rarely buy into jewelry trends or invest in new styles, preferring my eclectic collection of hand-me downs, charms from my travels and vintage gems.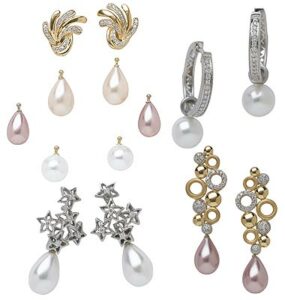 I have been, however, entirely seduced my A/W's very grown-up and elaborately jeweled trend. A clear reaction to summer's light-as-air ethereal aesthetic, these serious jewels go hand in hand with new tailoring, structure and twisted Sunday- Best dressing (as seen at Prada, YSL and Balenciaga to name but a few).
Balenciaga did it best, creating an army of gothic debutantes weighed down by countless heirlooms and an air of deconstructed grandeur. Recent shoots in Paris Vogue have highlighted a very French aesthetic in the trend – and who doesn't want a little bit of old fashioned French allure?
Look at Tom Binn's Faux Real collection for a summery colourful version of the trend, scour Vintage stores for oversized costume jewelry or Topshop for inevitable copies. Make like a magpie and adorn your every surface with jewels galore.