As the winter season arrives, it starts taking a toll on your skin. Some of the common signs of the effect of the harsh weather on skin can be dryness, itchiness, rashes, etc.
These are some of the issues usually faced by a majority of people during winters. However, the problems might vary depending on your skin type. Thus, even your skin care regime should also be as per the needs of your skin. And if you don't know how you can do so, then here are some amazing tips for different skin types to save the grace of your skin during this winter season.
1. Dry Skin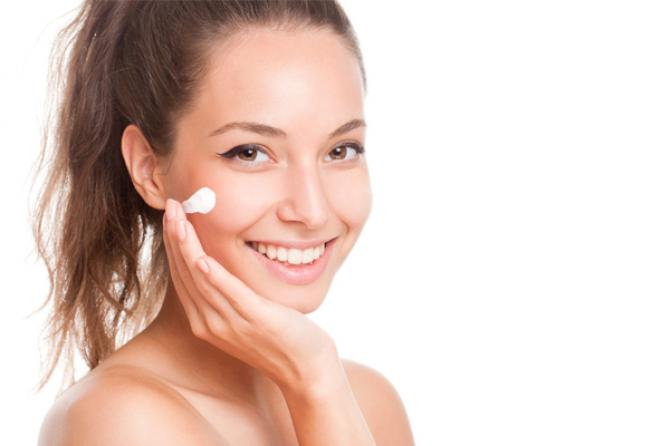 Dry skin tends to get even drier during winters. If not treated properly, it shows the signs of flakiness, cracks, etc. To combat these signs, start your morning skin care regime by washing your face with a moisturising and non-foaming cleanser, as the one that gives out foam is drying in nature. This will clean your skin and not leave it too dry.
Avoid toners during this season and soothe your skin by applying rose water instead. Then, use a moisturising cream of a good brand that suits you, to nourish your skin from deep within. Also, don't forget to dab some sunscreen lotion with SPF 15-25 whenever you step outside.
Homemade pack for dry skin: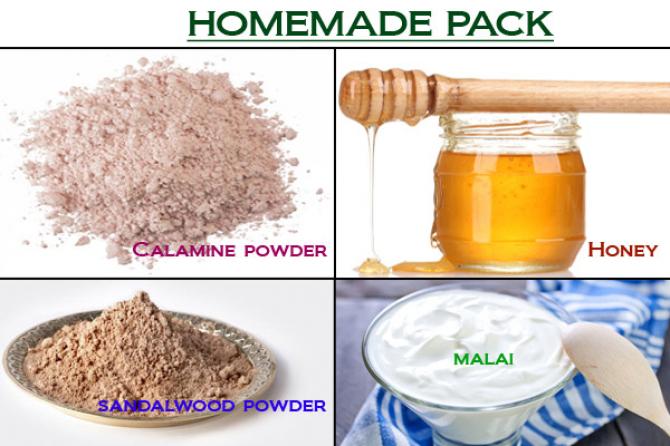 A simple homemade face pack can be made by mixing calamine powder, honey, sandalwood powder and fresh cream (malai), with a few drops of almond oil. Apply it on your face and leave it for about 10-12 minutes. Then wash it off to reveal silky and smooth skin. While honey will hydrate your skin, malai will nourish it from within.
2. Oily Skin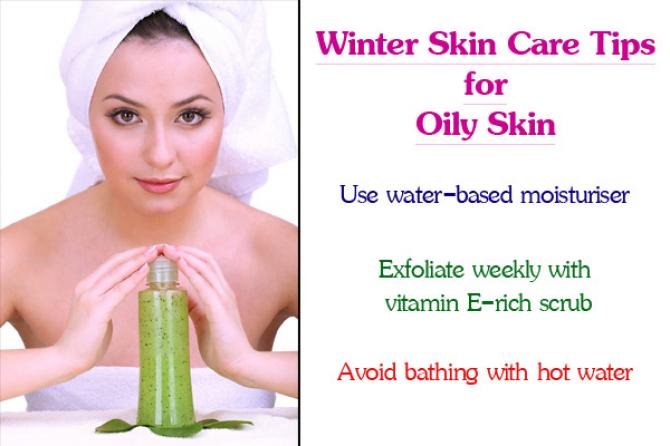 Winters come easy for people with oily skin as they enjoy a normal skin in this season. The only task remains for you is to find out the best water-based moisturising lotion. Just make sure to moisturise your face after every face washing routine, to maintain a balance of the oil level on your face.  Make a weekly ritual to use a nice exfoliating gel that has minute granules enriched with vitamin E. Though, it is important to exfoliate, never be too harsh on your skin and apply a soothing mask after every exfoliation. Avoid bathing in extremely hot water as it can worsen the problem of acne for people with oily skin.
Homemade pack for oily skin: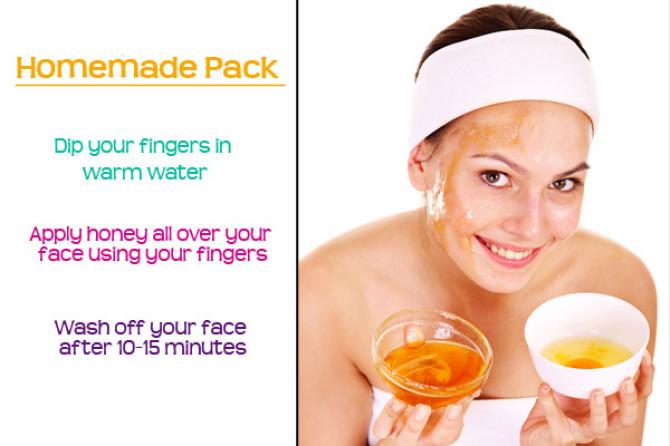 Here is a great remedy for people with oily skin to flaunt super-smooth skin during winters. Just dip your fingers in warm water and then with your warm fingers, apply honey all over your face. Wash off after 10-12 minutes to have a radiantly glowing skin.
3. Normal Skin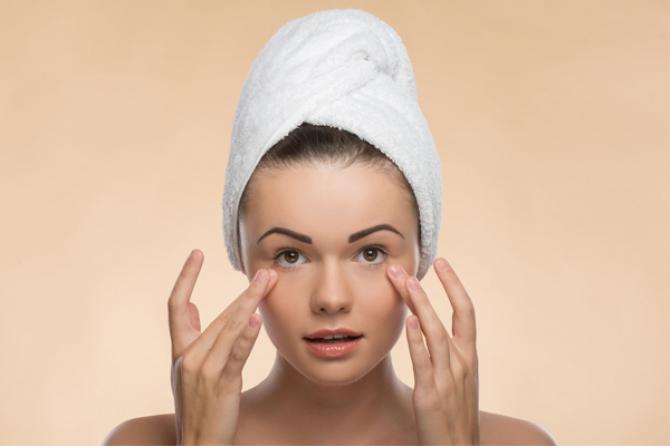 Normal skin tends to get dry in winter season and hence, demands extra care. But, you need not worry, as by simply swapping you regular beauty regime with a skin regime for the dry skin can make things simpler for you. Likewise, use a mild face wash with creamy texture followed by applying a moisture-rich cream. Also, munch a few nuts on regular intervals to ensure the intake of vitamin E in your body to keep the skin well-nourished.
Homemade pack for normal skin: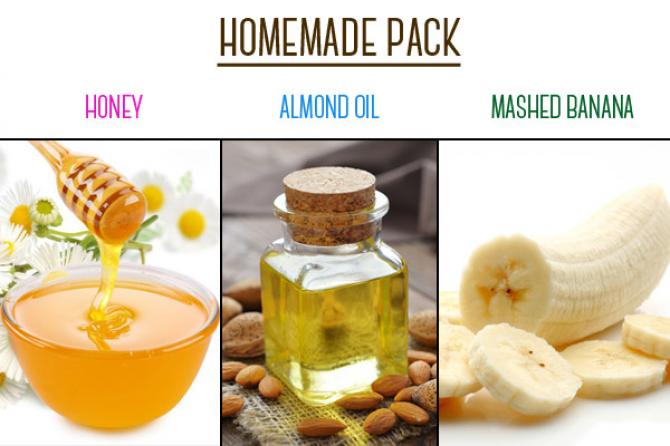 Add some honey and a few drops of almond oil to a mashed banana and you will make a superb pack for your skin. Apply it and wash it off after about 10 minutes. Banana in the pack will brighten the skin, and honey and almond oil will nourish it.
4. Combination Skin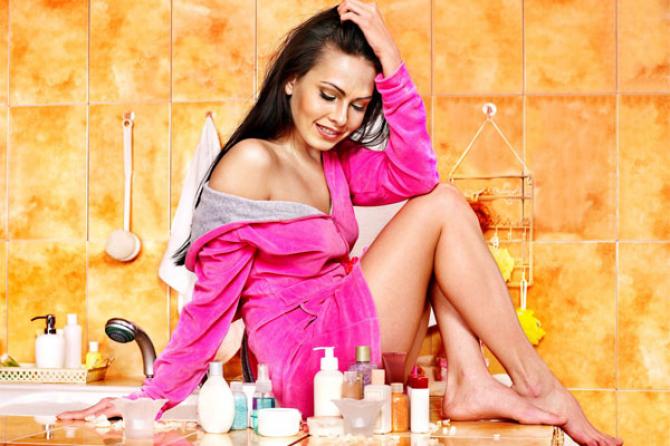 Combination skin has an oily T-zone (including forehead, nose and chin) along with comparatively drier cheeks and jawline. Therefore, it is necessary to treat these specific parts differently. You may merge the above skin care rituals of dry and oily skin, and use it in your favour. 
Use a moisturising face wash all over the face apart from your T-zone and apply rose water on that area. Now, slather some water-based moisturiser on your T-zone and use a moisturising cream for the rest of the part of your face. Try to drink at least eight to ten glasses of water daily. It will help keep your skin hydrated and supple while flushing out the harmful toxins from your body.
Homemade pack for combination skin: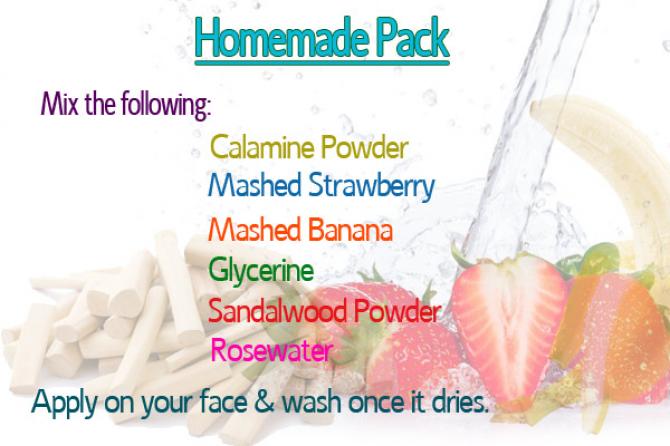 Make a paste by mixing half a spoon each of sandalwood and calamine powder with mashed strawberry and banana pulp. Now, add two drops of glycerine and one teaspoon rose water and apply it all over the face. Wait till it dries and wash off to reveal an even-textured skin.
5. Sensitive Skin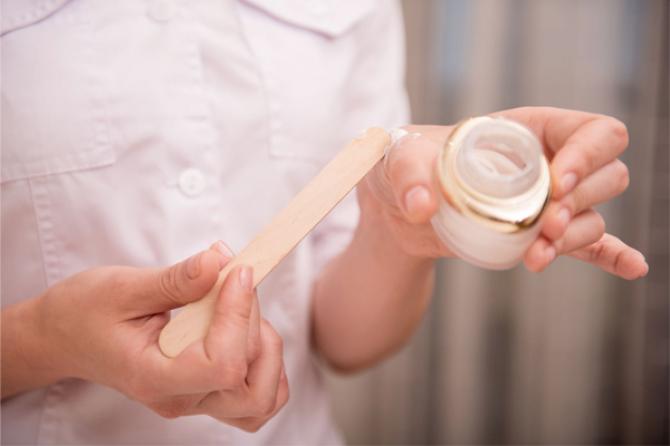 Avoid any cosmetic product that contains and go for medicated products instead. Choose products designed for sensitive skin to avoid any kind of allergies and reactions. Always check the ingredient list before buying any new product. If possible, then also do a patch-test on the skin of your wrist or behind your ears. Even in winters, sun can do an immense damage to the sensitive skin. Therefore, never forget to put sunscreen with both UVA and VVB protecting properties while going out. Also, eating vitamin C-enriched fruits would be beneficial as they are sure to boost the immunity of your skin.
Homemade pack for sensitive skin: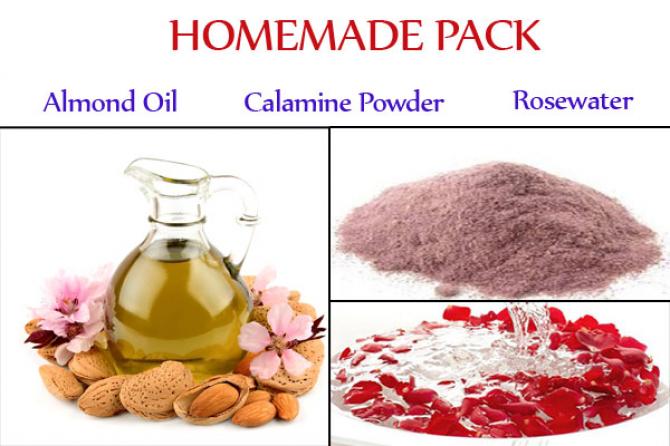 People with sensitive skin can apply this face pack, which is sure to soothe and moisturise their skin. Add almond oil to one teaspoon of calamine powder, and a few drops of rose water too. Let this pack sit on your skin for 10-12 minutes and then wash off with lukewarm water.