Much emphasis is given to how important skincare is. From cleansing to exfoliating, toning, and hydrating, you must follow every step of the routine if you want to offer your skin the best treatment.
Have you been trying to find just the perfect products to keep your skin effortlessly supple, nourished, and irritation-free? If you still haven't found it, Vibrantz Cosmetics is the brand that will offer all of the above and much more. If you haven't tried their amazing cleansers, moisturizers, face masks, and makeup, you've certainly been missing out.
Vibrantz Cosmetics is the epitome of effortless beauty and premium skincare products. It is a British beauty brand that has been involved with the cosmetics industry for almost a decade now. Here's how Vibrantz Cosmetics found its way to the hearts of the people in the west and is now recently launched in Pakistan. Consumers have included their products in their skincare routine.
Proper Way to Cleanse Your Face with Vibrantz Mousse Cleanser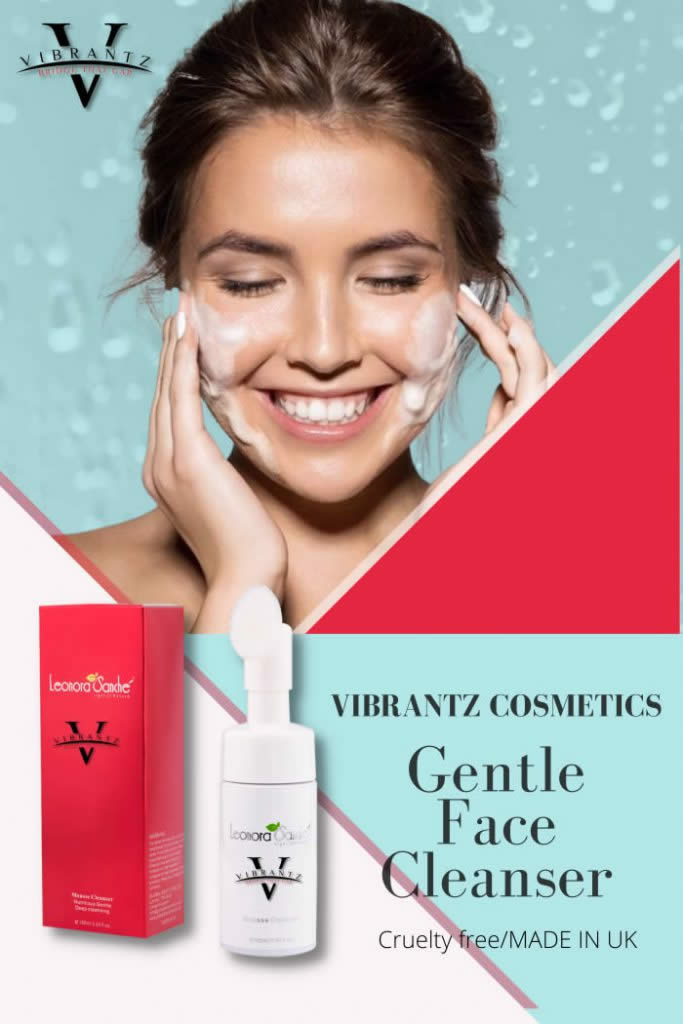 For any woman looking presentable comes with great responsibility. No, that doesn't mean having tons of makeup on your face and looking unrecognizable from the person you are when you're bare-faced. It only means that you must look fresh, rested, and radiant. Yes, it's possible even with a minimum amount of make-up on.
One of the main steps in an everyday face care routine is that always keep your face clean and fresh. Whether you are supposed to apply make-up or take it off, use a Vibrantz mousse cleanser to clean your face of any impurities.
Vibrantz mousse cleanser is not just an ordinary face wash. The ingredients in it such as vitamin E and Teatree, gently cleanses the skin, moisturising it lightly, without the feeling of tightness. Use it once in the morning and once in the evening. Apply 2 to 3 pumps in the palm of your hand and use a brush to apply on a wet face. Then gently massage it into your face, rubbing the cleanser in a circular motion. Once you're done, rinse it thoroughly with water before applying other lotions.
Hydrate the Skin with Vibrantz Bulgarian Rose Face Moisturizer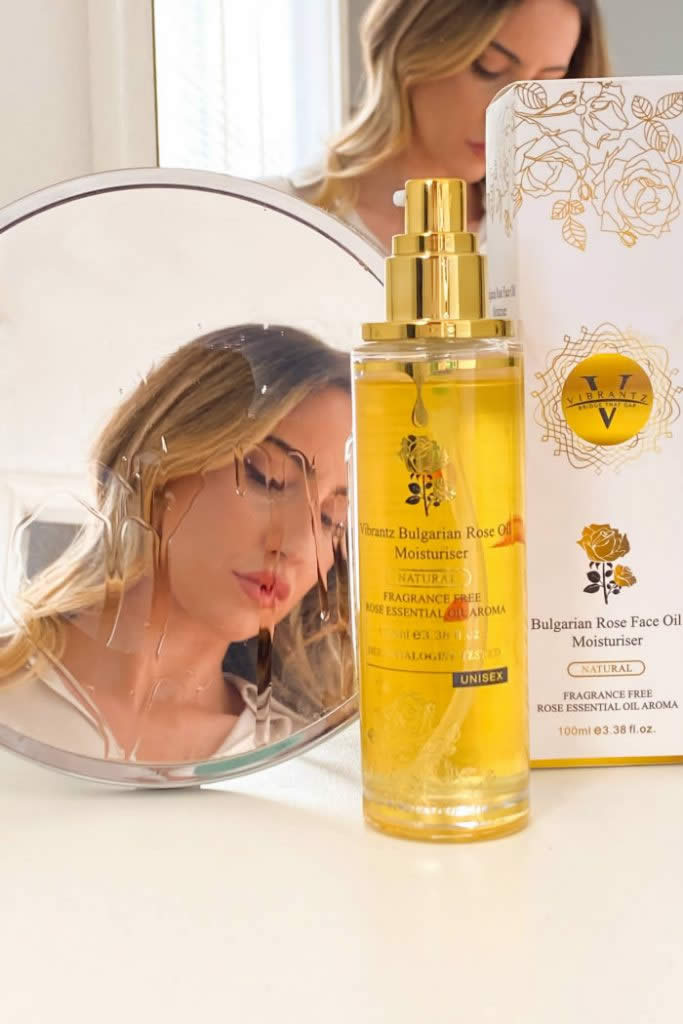 Once you have cleaned the face thoroughly, premium care and moisturising are important. We highly recommend Vibrantz Bulgarian Rose Oil Moisturizer. The perfect blend of luxurious jojoba seed oil, primrose oil, olive oil, macadamia seed oil and sea buckthorn oil created a powerful organic product with anti-ageing properties. It fights free radicals, stimulates collagen production and helps support the structure of the skin with proven anti-ageing action.
Stylist Aiman Shahbaz remarks that 'using this Vibrantz Bulgarian rose oil moisturiser will nourish, brighten, offer anti-fatigue properties without making your skin oily.'
The non-greasy texture and silky soft finish leave the skin soft and supple. Apply it to the face, neck and even the rest of the skin when your want to feel extra pampered. This Vibrantz Cosmetics product is suitable for all skin types, so be sure you try it out.
Replenish Your Face with Vibrantz Face Mask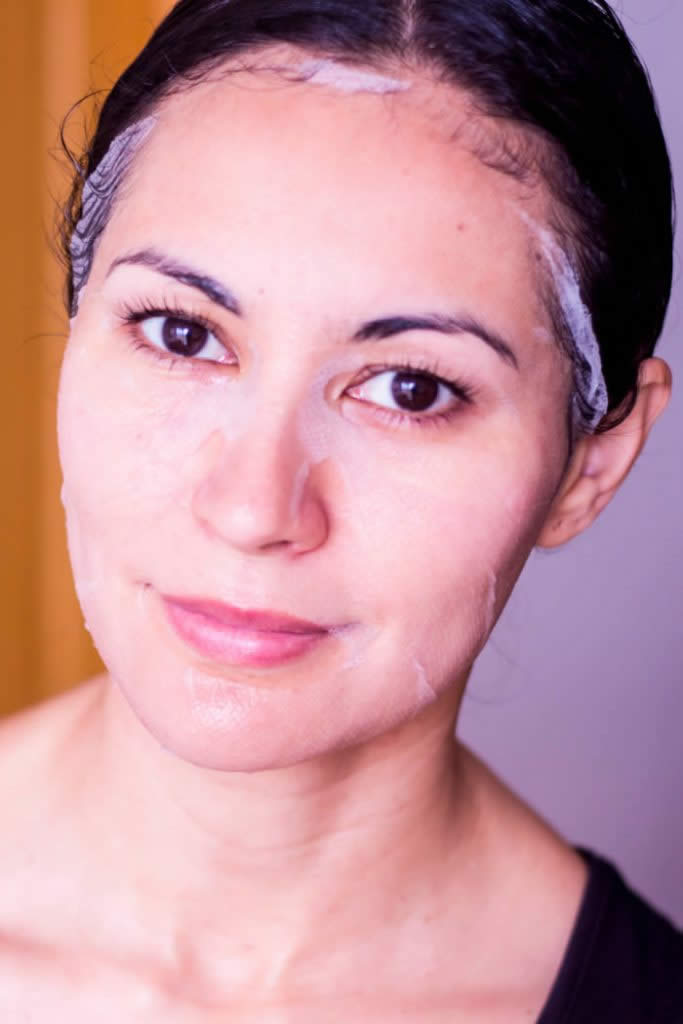 When you feel like you need some extra pampering during the week, normally one would arrange a spa day. Starting from massage to a facial, there's not a single relaxing session without this favourite Vibrantz Intensive Hydrating & Anti-Aging Mask. Skin tends to feel dehydrated when overworking and neglecting the skincare. That's when you reach for instant skin refresher and moisturizer – Vibrantz Cosmetics face mask.
Apply the Vibrantz face mask and press it with your fingers to make sure it's attached properly, 15 minutes later skin feels reborn. The skin is visibly smoother and more radiant than ever. The hydration it gets cannot compare to any other face mask. Only when you try it out, will you be able to understand what we are talking about. It's like the best instant youth product in the market.
With an intensive hydrating Vibrantz face mask, all signs of fatigue are instantly erased and the skin looks youthful and energized after only 15 minutes.
Lock-In Hair with Vibrantz Locking Mist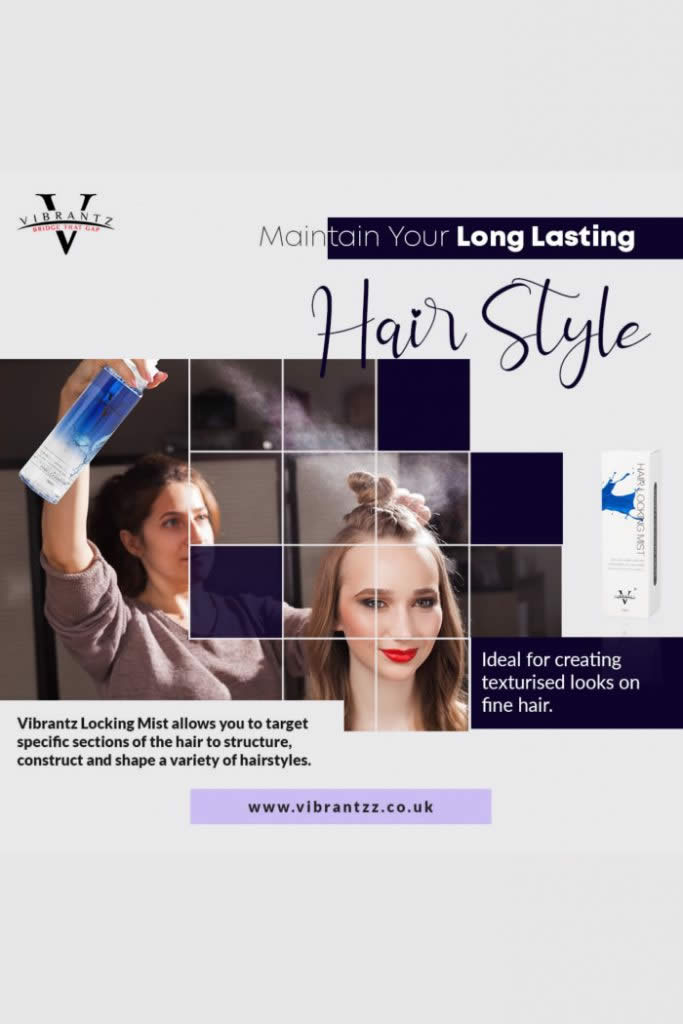 You know how sometimes you question your decision to tidy up your hair because you know that the second you get out and feel even a grain of humidity, your locks will look dead. However, Vibrantz hair locking mist have forever abandoned the idea of walking out of the flat with a bed head. Why? It's very simple – the mist locks in your locks and keeps your hair perfectly neat.
When you want salon-like hair, do reach out for Vibrantz hair spray. It doesn't matter whether you're going out in the sun, wind, rain or humidity, this spray will work wonders for your hairstyle by locking the fibres in its place. On top of that, the hair mist keeps hair natural looking and adds a natural shine to your strands. You won't have to worry about having sticky hair after applying the spray because this hair mist will keep the hair in place without adding stickiness to the texture.
Add Drama to Your Eyes with Vibrantz Eyelashes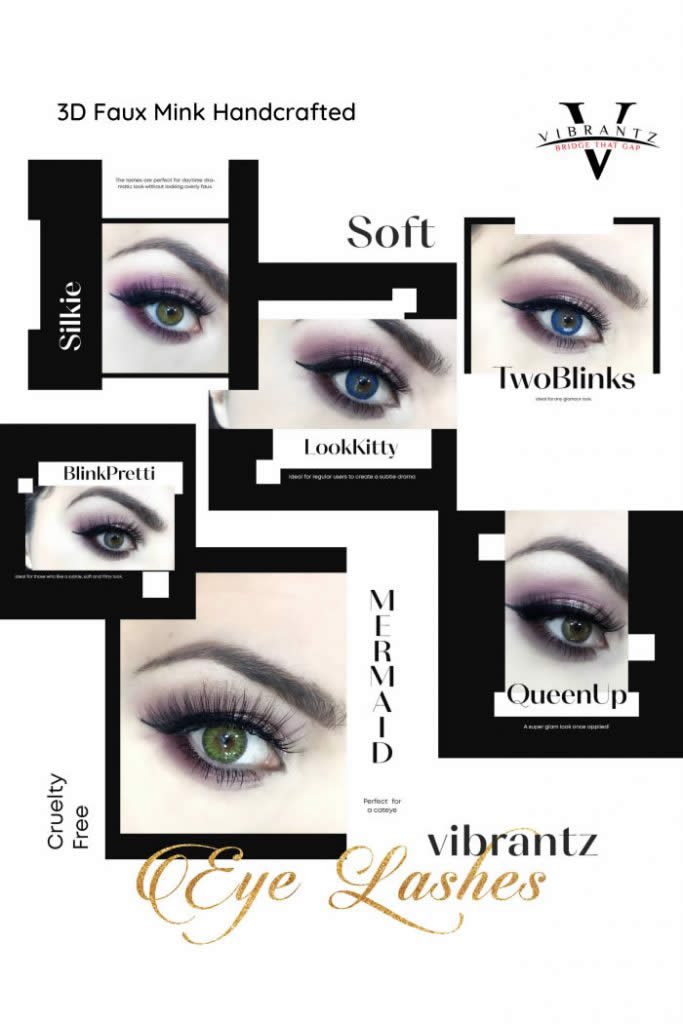 Even when you aren't be bothered doing full make-up, you have to make sure your eyelashes are on point. There's just something about the eyes when your eyelashes look dramatic. You have the feeling that you can conquer the world when your lashes are full, long and have that wow effect. How do you do that? Vibrantz eyelashes have a full spectrum of deluxe lashes so you'll find the one for you. Whether you go for Cotton, Silk, or 3D Mink Faux Lashes each of them will offer a unique effect making your eyes more dramatic than ever before.
Sensibly handcrafted using an invisible cotton and silk band alongside lightweight faux mink hairs, Vibrantz eyelashes create a subtle, natural finish with that effortless glamour. The fact that these lashes are soft and romantic makes them ideal for both work and evening events. Forget about those mascaras that promise an iconic Hollywood look – these Vibrantz eyelashes will add the ever-needed drama to your eyes.
Bring in Pop of Colour to Your Nails with Vibrantz Nail Gel polish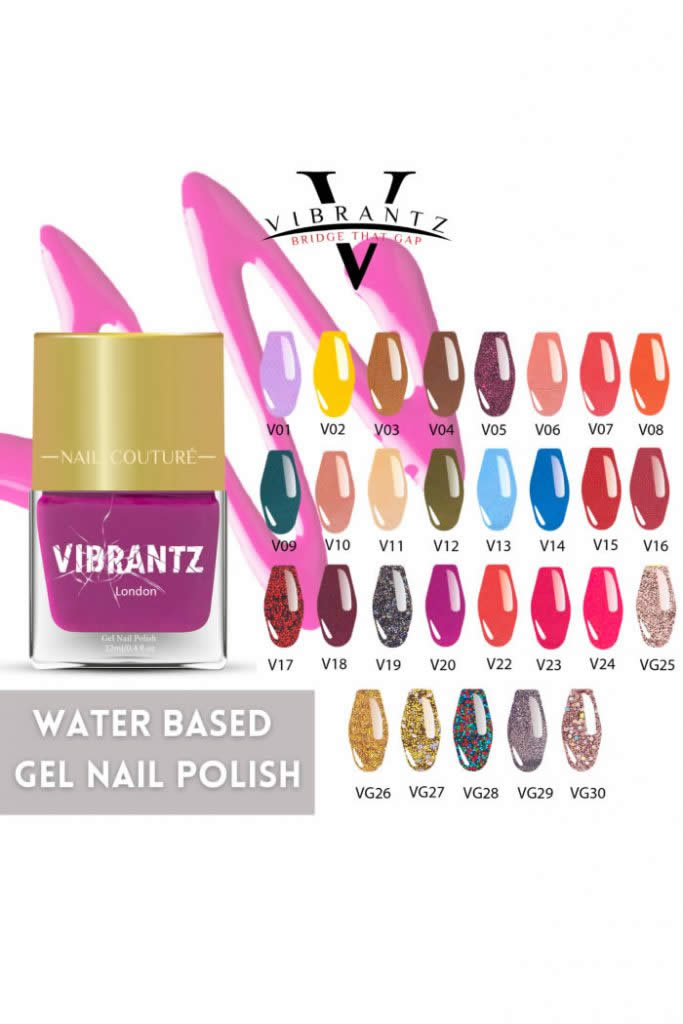 A woman who cares about herself and wants to leave nothing but a good impression on people around her must have her nails done regularly. There are no excuses for chipped nail polish and bad manicures. Be prepared to be noticed as you upgrade your manicure with a little help from Vibrantz easy to use water-based gel nail polish.
Vibrantz nail polish is an odourless, water-soluble, chemical-free formula and is 100% safe for children and pregnant women. Regardless of the colour you choose, it is a water-soluble peel-off formula that will last between 10 to 12 days and is highly moisturizing too, with no UV nail lamp insight.
Go on…treat yourself, Hun!