Flirty, floaty, feminine; Hina Butt takes her audiences on a mystical journey to 'FairyWorld' –this Eid it's all about a collection with a color palette ranging from pastels with a merger of darker shades. FairyWorld implies fun-loving, sporty formal ensembles featuring 3-D embellishments, flowy silhouettes, and lace accented tops in both single and two pieces.
This Eid collection follows her widely acclaimed African Safari Glam, Suzani and Multani 'Rukn e Alam'showcases at earlier PFDC Fashion Weeks.
Featuring luxury fabrics like chiffons, nets, self embossed organza, net, Chantilly and crepe; the structured garments stand out for being neither too blingy nor plain. With just a dash of motifs from the floral and nature inspired patched prints in framed geometrical shapes fluid feel is evident with emphasis on straighter knee-length cut.
Steering clear from longer hemlines there is a generous addition of kimono or cape dresses that could be worn over straight pants or jeans.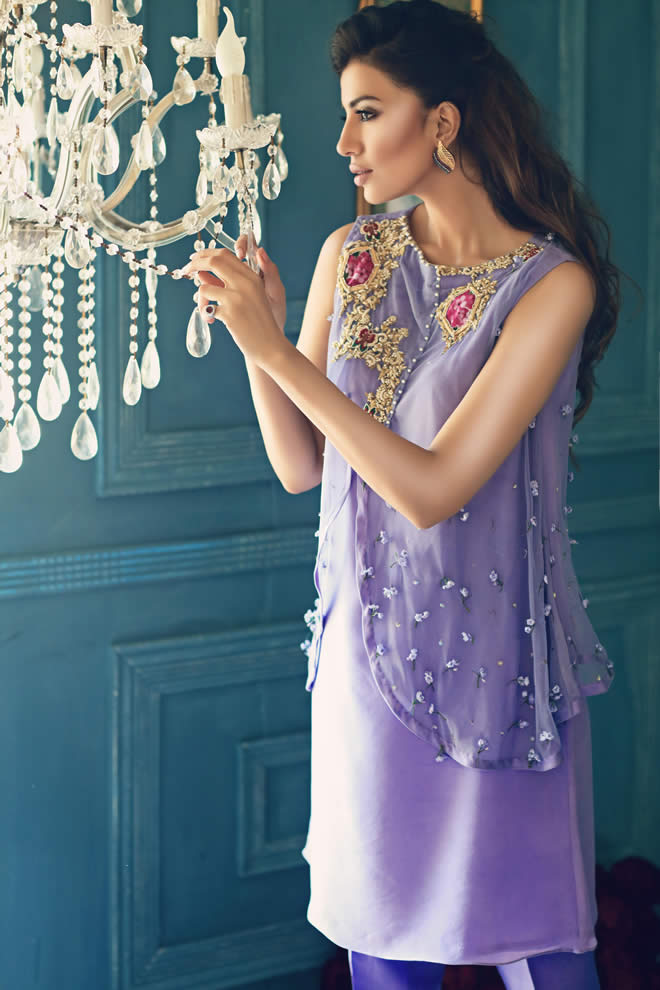 The triple use of fabric layering on the garment gives it a unique touch keeping on-trend with elves, pixies and waif look giving a certain charm and romantic finish. The collection consists of 25 pieces in shades of ivory, creams, aquas, lilacs, lavenders to powder pinks, peaches and cheery reds.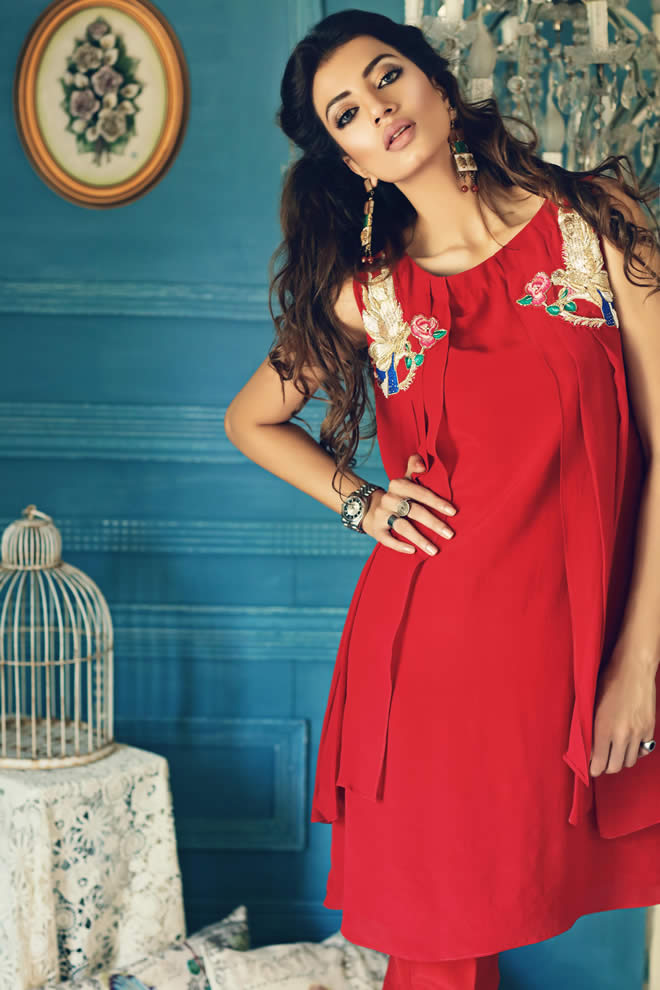 On the collection, CEO Teena by Hina Butt said: "I believe that the time is ripe to take the brand forward and step out of the 'commercial' label that it's been associated with. To achieve the desired look this collection has been created by keeping the modern day variations in mind. These are summer inspired tunics and cape dresses with a wafty, floaty look. They are incredibly flattering and give an utterly feminine appeal."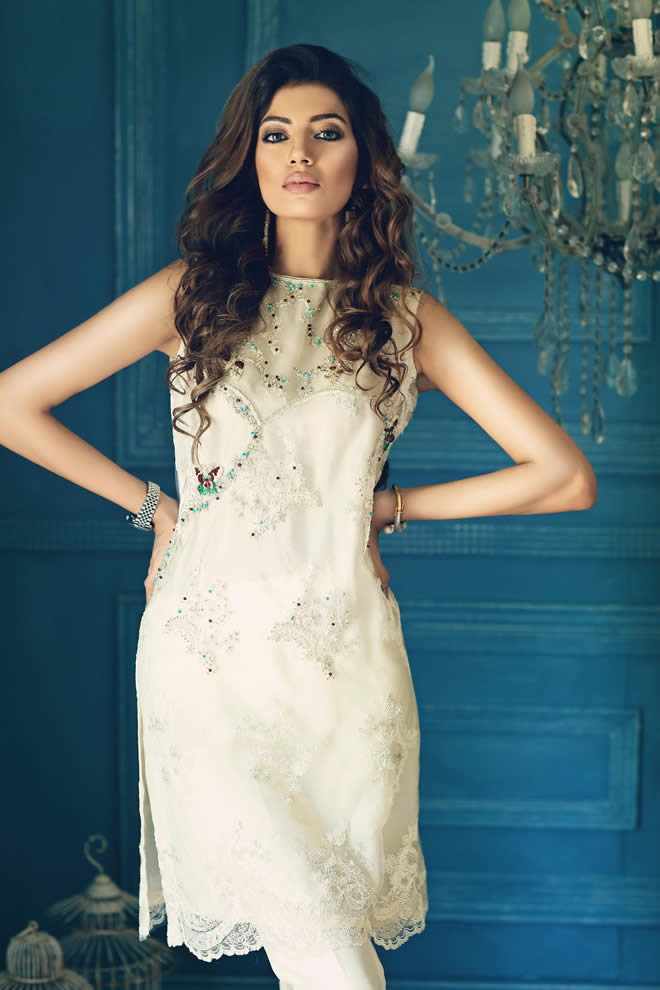 Accommodating a price range of 15 -25,000 Rupees, the affordability factor and an accessible price tag has been kept in mind. The collection covers the modern Pakistani woman who is free-spirited and has a will to make a change. The aesthetics stand out for unique detailing in threadwork, pearl, korra, dabka and diamantes, embellished boat necks and backs and worked upon cigarette pants.
Fashion Designer Teena by Hina Butt introduce a new Eid collection 2015 in attractive colors.