Summer is considered to be the pleasant time of the year in some countries, but it comes with unbearable high temperature and excess sweating.
So in hot summers spending a day under sun can leaves you with tiny reddish, itchy rashes known as" heat rashes" or "sweat rashes" or "prickly heat". It is a common skin problem faced by people of each age group. And the main reason of it is living in hot, humid climate which leads to the excessive sweating which causes the blockage of sweat glands. Heat rashes are something which we need to take care of in the right way.
Causes of sweat rashes: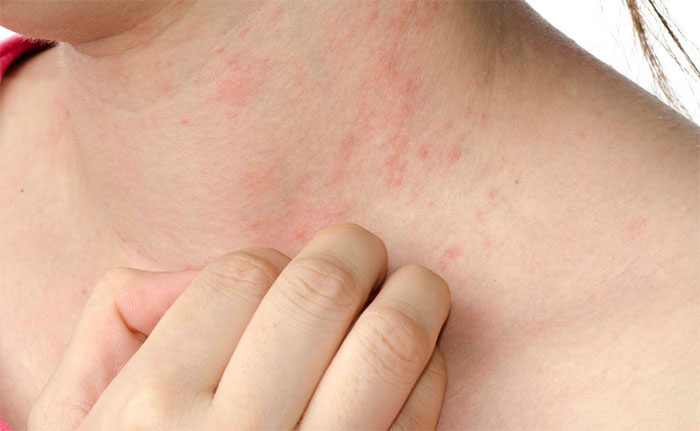 Heat rashes is common in summers and the reason behind is the excessive sweat which clogs the skin pours that become the main reason for these type of rashes. High temperature, high humidity, steam rooms, sunburn, non-breathable fabric are also the reasons of heat rashes. Rashes can appear on any part of body but especially on neck, hands, armpits, abdomen and back.
Specially babies easily gets heat rashes as the sweat ducts of new born remain under developed for a long time and resultant it become the reason of pours blocking, wrapping a child in blanket in summers or placing them in incubator are the major reason of rashes in child.
Typically rashes resolve as environment cool down, but in summer they stays for long time, so it is important to follow some tips to insure long time prevention.
Cold treatment: Staying cool is best way to prevent heat rashes. Applying cold compress on affected area will give immediate relief. Wrap ice cube in towel and gently place it on affected area. The coolness of ice will sooth the skin and you feel better.
Aloe vera: Massage with the aloe vera gel on affected area. Repeat this twice a day it will help in preventing various types of skin rashes. It eliminates the inflammation and ease the redness.
Baking soda: Baking soda has some antibacterial properties and due to that it work as gentle exfoliating agent. Rub the mild solution of baking soda on affected area to heal heat rashes.
Water melon: Apply the pulp of watermelon on affected area for 15 to 20 minutes once a day. The coolness of it will soothe and refreshes the irritating area.
Raw potato: Potato contains properties to emollient skin, cut a slice of potato and rub it on infected area it will ease the itchy and prickly sensation and soothes the skin.
Grate ginger: Ginger has been used in Asian cultures for its medical properties, grate a slice of ginger boil it in water and then apply it on skin with the help of soft washcloth. It helps in curing the itching and stinging sensation.
Sandalwood powder: It contain some soothing properties that will effectively eliminate
Prickly heat symptom. Apply a paste of sandal powder directly on skin and leave it for 10 to 15 minutes then rinse it off or either you can use sandalwood powder as a talcum powder by directly sprinkling it on skin.
Neem: Neem has anti-inflammatory and antiseptic properties that can help to control sweat rashes symptoms. Directly apply the paste of neem leaves and rinse it off after 15 to 20 minutes with water, it will give you more refreshing feel from itching.
Lavender essential oil: Lavender oil rich with antibiotic properties. It will ease the itching and irritation. Add lavender oil in tape water and take a shower with it and repeat this process until you get rid of rashes.
Rose water: Rose water is an astringent that soothes and refresh the skin. Dab some cool rose water onto a cotton pad and apply on the rashes 2 to 3 times a day, you will feel better.
Drinking water: Drink plenty of water for overall hydration. Water can help in maintaining cool body temperature because dehydration may become the reason for heat rashes. As the more we get sweat the more water we need.
Apple cedar vinegar: Apple cider vinegar balances the skin PH, it contain some anti-inflammatory compounds which helps in preventing itching and irritation. Dilute the apple cedar vinegar in water and apply it with cotton on affected area and rinse it off after 10 to 15 minutes and repeat this process once a day.