Everyone wants to look their best, and youthful skin is no exception. As you age, your skin naturally loses some of its elasticity and firmness. But a few simple natural remedies can help tighten and smooth your skin without expensive treatments or surgery. Here are a few of the best natural skin-tightening remedies you can try at home.
Oil Massage
Using oil to massage your face and neck can help improve circulation in these areas, which helps promote collagen production and improves the appearance of wrinkles and sagging skin. Choose an oil that is suitable for your skin type; olive oil, jojoba oil, almond oil, coconut oil, or castor oil are all good choices. Warm the oil slightly before massaging it into your skin in circular motions for about 10 minutes each day. Rinse off with warm water afterward.
Honey Mask
Honey has long been used as a beauty remedy because of its antibacterial properties and its ability to moisturize the skin deeply. To make a honey mask for tightening sagging skin on your face or neck, mix together 1 tablespoon of honey with 1 teaspoon of milk (or yogurt). Apply this mixture to your face or neck for about 20 minutes before rinsing off with warm water.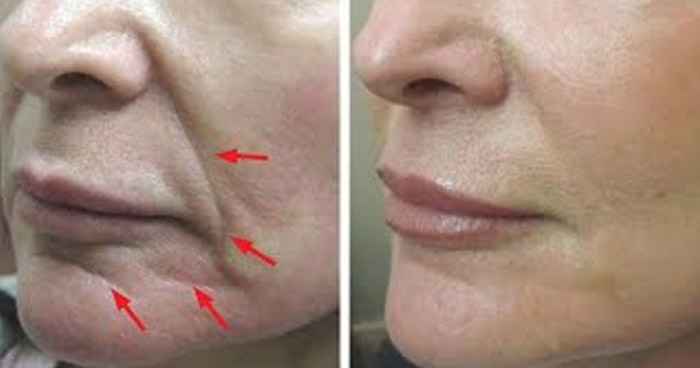 Yogurt Mask
Yogurt contains lactic acid which helps to exfoliate dead cells from the skin's surface while also hydrating the deeper layers of tissue underneath. For a DIY yogurt mask specifically designed to tighten loose skin on the face or neck, mix together 2 tablespoons of plain yogurt with 1 teaspoon each of lemon juice and honey until it forms a paste-like consistency. Massage this mixture into your face or neck for about 10 minutes before rinsing off with warm water.
Conclusion:
Trying out natural remedies for tightening sagging skin on your face or neck doesn't have to be complicated! With just a few simple ingredients from your kitchen pantry — such as honey, yogurt, and olive oil — you can make an effective mask that will help keep your facial features looking toned and youthful without spending too much time or money on expensive treatments or products. Give these tips a try today!