Chikankari, an exquisite embroidery technique originating from India, has transcended women's fashion and made its mark in the realm of men's attire. The intricate artistry and delicate detailing of Chikankari bring a touch of timeless grace to men's kurta fashion. We will explore the allure of Chikankari kurta colors, namely olive, white, camel, and blue. Discover how these captivating hues enhance the elegance and sophistication of men's Chikankari kurtas, creating an enchanting blend of tradition and style.
I. Olive: Subtle Sophistication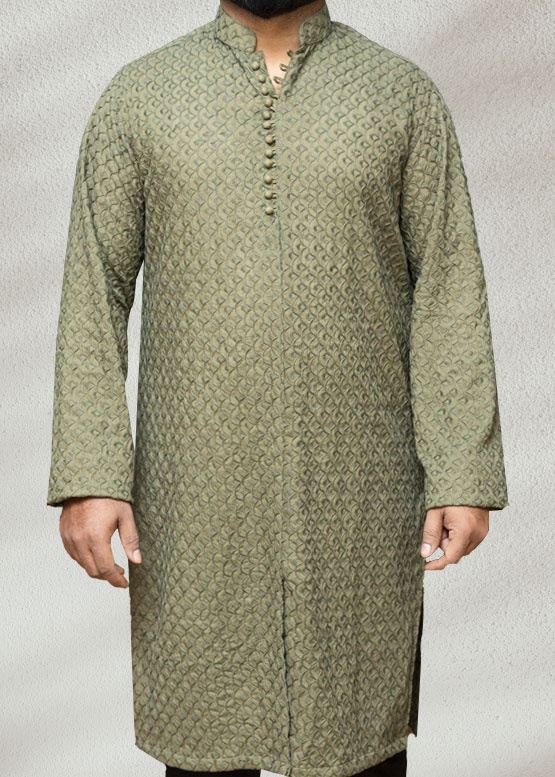 Olive-colored Chikankari kurtas exude a refined charm, effortlessly combining subtlety and sophistication. This versatile hue complements various skin tones and occasions, making it a popular choice for men's ethnic wear. The muted yet distinctive presence of olive sets the stage for the intricate Chikankari embroidery, which shines brilliantly in contrasting white or off-white threads. Whether for formal events or casual gatherings, olive Chikankari kurtas add a touch of understated elegance to any ensemble.
II. White: Classic Elegance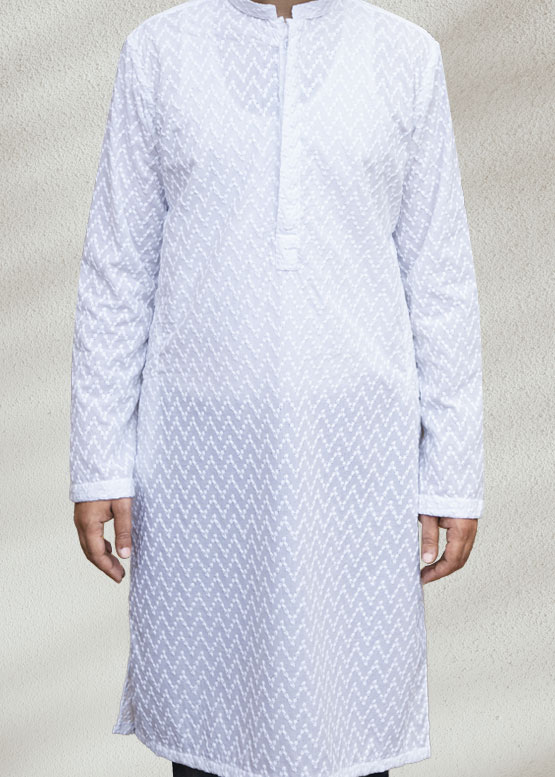 White Chikankari kurtas epitomize the epitome of timeless grace and have become synonymous with sophistication. The pristine purity of white captures attention and creates a sense of serenity. Chikankari embroidery on white fabric weaves an enchanting tale of craftsmanship, with intricate motifs and patterns dancing across the kurta's canvas. Be it a wedding celebration or a festive occasion, white Chikankari kurtas lend an aura of class and elegance, effortlessly capturing attention and admiration.
III. Camel: Earthy and Refined
Camel-colored Chikankari kurtas embrace an earthy palette, exuding warmth and refinement. The neutral and organic tones of camel harmonize effortlessly with different skin tones and serve as a refreshing departure from conventional colors. The understated charm of camel Chikankari kurtas allows the exquisite white or off-white embroidery to take center stage. The interplay between camel and Chikankari creates a visually captivating experience, giving rise to a distinctive and refined aesthetic.
IV. Blue: Serene Sophistication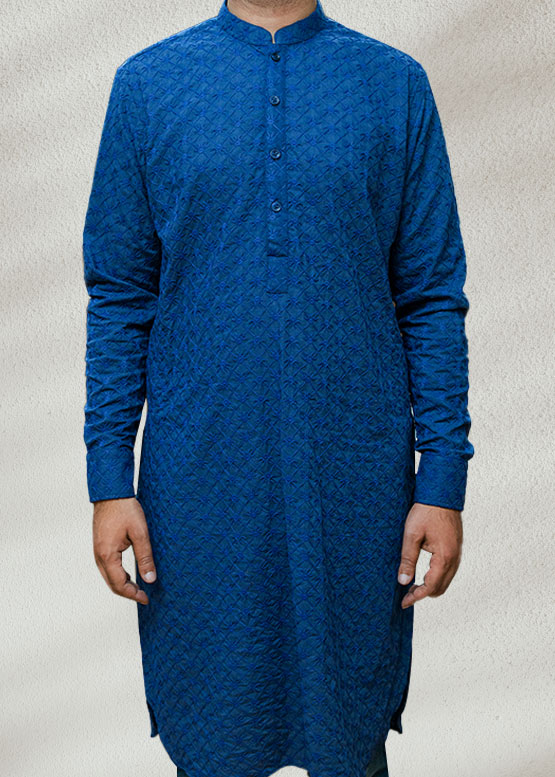 Blue Chikankari kurtas radiate a sense of serenity and tranquil sophistication. The vast range of blue shades available provides ample room for creative expression. From soft pastels to deep navy blues, each shade has its unique allure. Chikankari embroidery in contrasting white or silver threads on blue kurtas adds a playful touch, breathing life into the serene canvas. Blue Chikankari kurtas are perfect for both daytime and evening affairs, offering a refined and composed look.
Conclusion:
Men's Chikankari kurta fashion embodies timeless grace and showcases the seamless fusion of tradition and contemporary style. The colors olive, white, camel, and blue serve as captivating canvases for the intricate Chikankari embroidery, elevating men's kurta fashion to new heights. Each color presents its unique charm, allowing individuals to express their personality and style preferences.
Whether it's the subtle sophistication of olive, the classic elegance of white, the earthy appeal of camel, or the serene sophistication of blue, Chikankari kurtas in these colors exude an aura of timelessness and grace. Embrace the artistry of Chikankari and indulge in the timeless beauty of these captivating men's kurta colors.