Strawberries are rich in antioxidants and vitamin C that can yield amazing benefits when applied to your hair. The nutrients in strawberries may promote hair growth and help heal damage and irritation, while the seeds act as natural exfoliants.
The following strawberry hair mask is ideal for cleaning your scalp and revitalizing dull hair.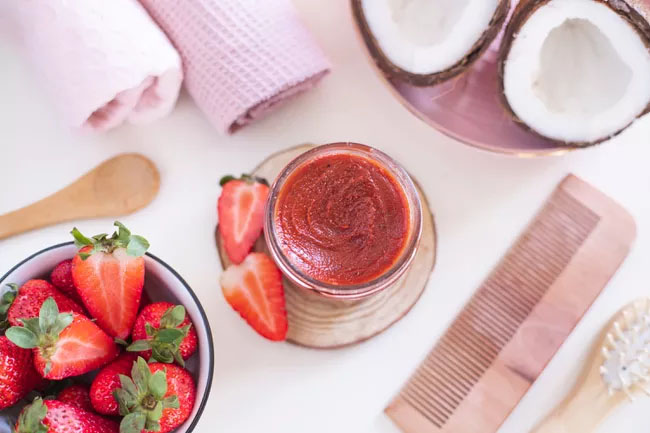 What You'll Need
Tools
Blender
Sharp knife
Towel
Measuring cups
Ingredients
5 to 8 strawberries
3 tbsp honey
1/2 cup coconut oil
1/4 cup apple cider vinegar
2 tbsp mayonnaise (for variation)
Instructions
1. Pick and Wash Your Strawberries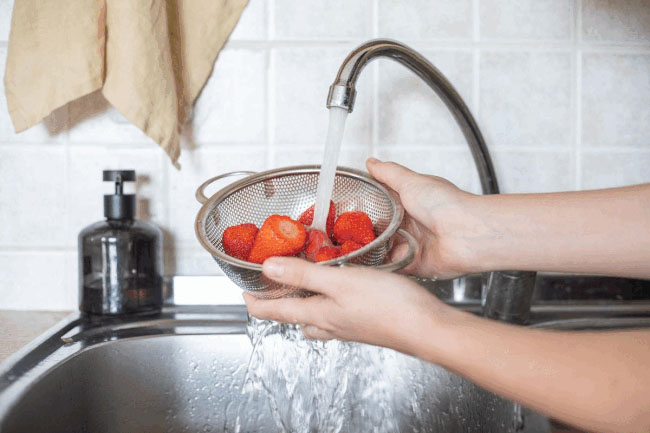 To prepare your strawberries, wash them well with water and cut off the green stems. Throw them in your blender. There isn't much of a need to dry them off since you are applying the mask to wet hair. The strawberries you use topically should be as fresh as possible. However, strawberries that have not yet molded are still OK to use.
2. Measure the Remaining Ingredients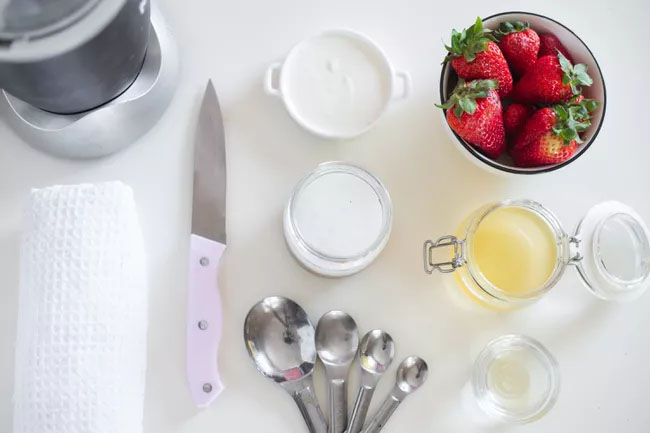 Measure out 3 tablespoons of honey for one mask. Add this on top of the strawberries in the blender.
Measure out 1/2 cup of room temperature coconut oil and add to the blender. The coconut oil does not need to be melted. It offers the same moisturizing benefits whether it is solid or liquid.
Measure out 1/4 cup of apple cider vinegar and add to the blender. Apple cider vinegar is a popular natural treatment for hair since it helps balance your hair and scalp pH, making your hair smoother and shinier.
Blend all the ingredients together to create a smooth mixture.
3. How to Apply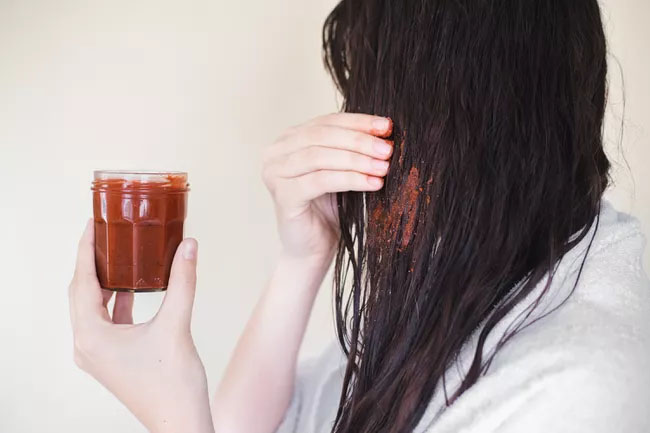 Before applying the hair mask, rinse your hair with water. If you are washing your hair fully before the mask, leave out any product such as a leave-in conditioner or gel.
When your hair is thoroughly wet, apply the hair mask. Work it into your scalp with a gentle massage and smooth it down the entire length of your hair so that every bit is covered with the mixture.
You might want to apply the mask while you are still in the shower or tub to avoid a mess. If you are not doing this in a shower or tub, keep a towel around your shoulders in case of dripping.
Leave the mask on for 15 minutes and then rinse it out thoroughly, massaging your scalp as you rinse for extra exfoliation. Pat/scrunch (don't rub!) your hair dry.
Variations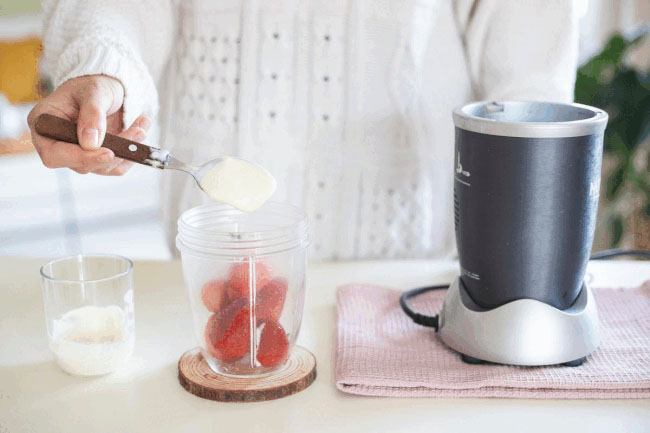 If you are not a fan of the honey, apple cider vinegar, and coconut oil combination, try adding mayonnaise to strawberries in a blender. This alternative is also very easy if you don't have the other ingredients on hand already.
Simply prepare your strawberries like normal and throw them in your blender. Measure out 2 tablespoons of mayo and blend your mixture until it forms a smooth yet thick cream.
Apply the mixture like you would the honey/apple cider vinegar/coconut oil combination. This variation should also help make your hair smoother and shinier.