Weddings are joyous occasions filled with love, laughter, and unforgettable memories. As a man preparing for a wedding, whether you're the groom, a groomsman, or a guest, choosing the right attire is crucial. After all, you want to look your best and complement the celebratory atmosphere. But navigating through the various wedding events and deciphering the dress codes can be a bit overwhelming.
Fear not! In this complete guide to men's wedding attire, we'll break down the essentials for each event, from the vibrant Mehndi ceremony to the grand Walima reception. So, let's dive in and explore the world of wedding fashion with a casual tone!
Mehndi – Embrace Colors and Festivity
The Mehndi ceremony is an exuberant celebration of love and union. It's a time for friends and family to gather, dance, and adorn themselves with intricate henna designs. This event calls for vibrant colors and a touch of traditional flair in your outfit. Here's what you need to know:
Kurta and Waistcoat: Another stylish option for the Mehndi ceremony is pairing a kurta with a waistcoat. A waistcoat adds a layer of sophistication to your ensemble. Choose contrasting colors or intricate patterns to make a statement.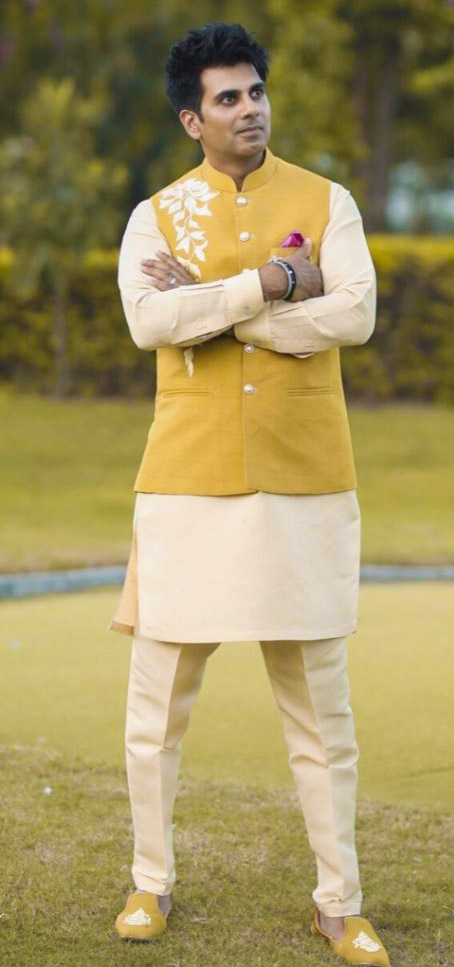 Want to Buy this BUY NOW
Footwear: Khussa, traditional footwear, is the perfect choice to complete your Mehndi ensemble. It comes in various colors and intricate designs, adding an authentic touch to your outfit."
Baraat – Dress to Impress
The Baraat is the grand procession where the groom arrives at the wedding venue accompanied by his family and friends. It's a time to make a striking entrance and dress to impress. Here are some tips for your Baraat attire:
Sherwani: The Baraat calls for a regal sherwani. Opt for rich fabrics like silk or velvet and choose colors that complement the wedding theme. Classic shades such as deep maroon, gold, or ivory exude elegance.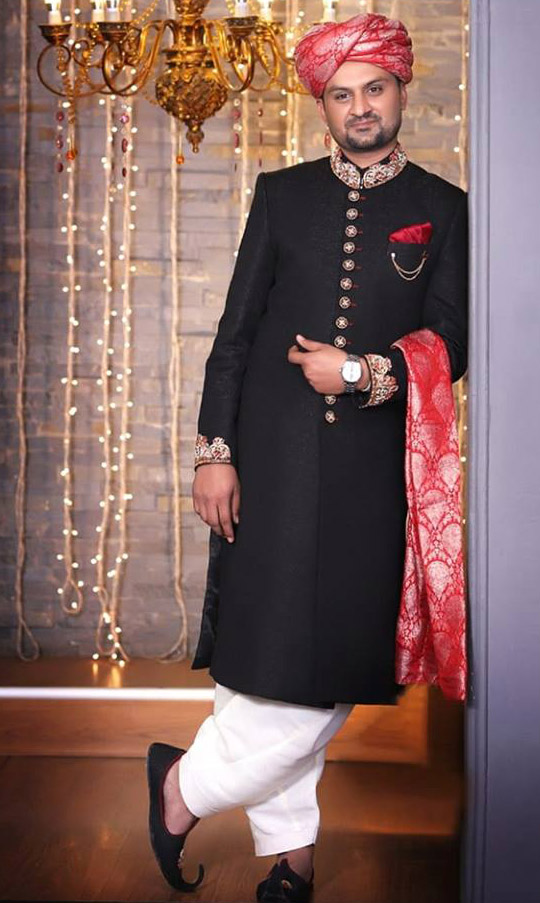 Want to Buy this Sherwani BUY NOW
Embellishments: Look for sherwanis adorned with intricate embroidery, sequins, or zardozi work. These embellishments add a touch of opulence and make your outfit stand out.
Footwear: Khussa or loafers are popular choices for the Baraat. Opt for embroidered or embellished pairs that complement your sherwani.
Nikah – Classic and Elegant
The Nikah ceremony is the sacred union of the couple, where vows are exchanged and blessings are bestowed. This occasion calls for a classic and elegant look. Here's what you should keep in mind for your Nikah attire:
If you prefer traditional attire, a simple sherwani in muted tones can also be a great option.
Walima – a celebration of love and unity
The Walima ceremony marks the culmination of the wedding festivities, where the couple celebrates their union with family and friends. This event calls for an elegant and sophisticated look, and a well-fitted men's suit is the perfect choice. Let's explore why a suit is the best choice for the Walima and how it can elevate your style.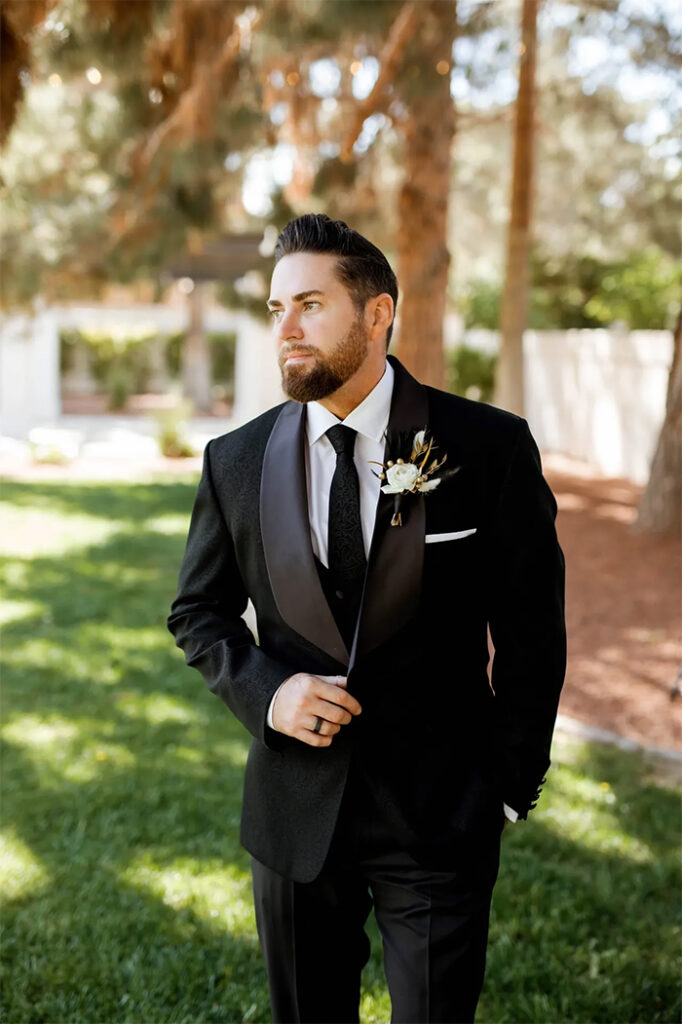 Want to Buy this Suit BUY NOW
Timeless Appeal: A men's suit exudes timeless appeal and is a symbol of sophistication. It showcases a refined and polished look, making it an ideal choice for the Walima ceremony, which is often a formal affair.