Google, the renowned technology company, has introduced an innovative shopping feature that harnesses the power of artificial intelligence (AI). This feature enables users in the United States to experience a virtual fitting room where they can see clothing items on a variety of models.
The introduction of this new feature is a direct response to the growing demand for alternative ways to shop online. According to Google's data, a significant 59 percent of shoppers expressed dissatisfaction with their online purchases because the items looked different on them than expected.
With the latest addition, customers now have the opportunity to select from a diverse range of models that cater to different body sizes, spanning from XXS to 4XL. These models also represent a variety of skin tones, body shapes, ethnicities, and hair types. By providing such inclusivity and representation, Google aims to enhance the online shopping experience and help users make more informed purchasing decisions.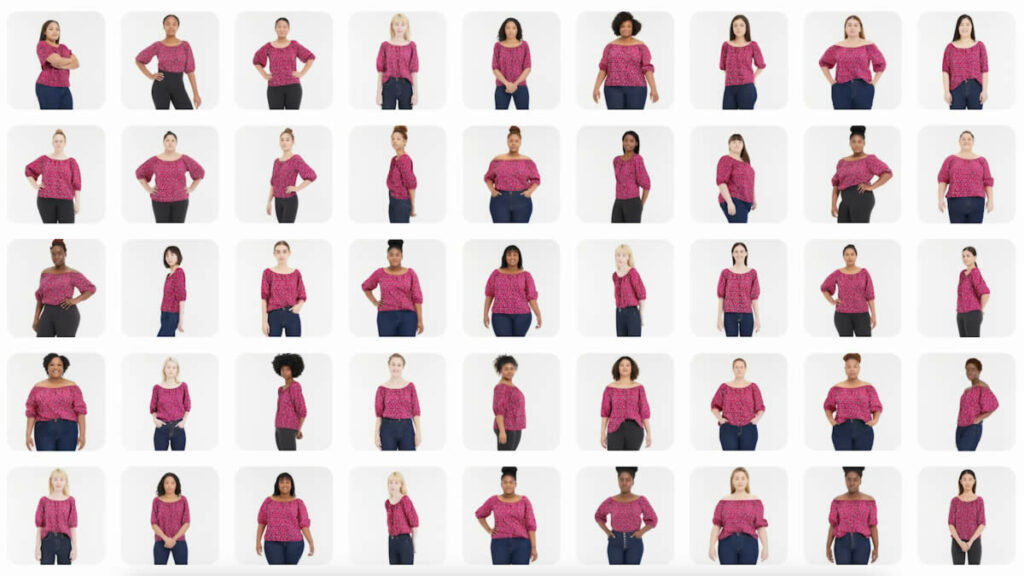 Google said that the generative AI model also has the ability to take an item of clothing and accurately reflect how it would drape, fold, cling, stretch and form wrinkles on the body.
Alongside this, the platform's new guided refinements can help shoppers fine-tune products, with machine learning and visual matching algorithms in place to refine inputs like colour and style.
Shoppers will further be provided with product listings from various stores across the web.
In a blog post about the new feature, Lilian Rincon, senior director of product, shopping, said: "We believe that AI will continue to improve our lives in ways big and small, including making everyday activities like shopping just a bit more helpful (and fun).
"Stay tuned for more ways we're using advanced technology like AI to help you shop online with confidence."