India has a hot and humid climate. Prolonged exposure to the sun's harmful UV rays can cause body tan or other skin issues. Left untreated, they could become permanent and just refuse to go away. This is why you should opt for a safe and gentle dusting powder that helps would reduce the effect of free radicals and environmental factors. This blog post will take you through the details.
Every day, we apply a lotion, skin cream, and toner to our faces. Add to it a face wash and soap too, and you will know how deeply we are related to our skincare routines. We do this because our body is not subjected to the sun and pollutants but our face is. This is why sagging, dryness, and discoloration often hurt us.
Fortunately, specialists and skin care brands agree to avail self-care with the most effective body care products, including body packs, moisturizers, and such products. It also makes sense to create a skincare routine that's inexpensive, elegant, and still just as effective.
How to craft a personalized self-care routine?
To make things easier for you, we've compiled the ideal body care routine that will save you time and money. Below is a list of essential body care products you will require regardless of the weather.
Pro-tip: When choosing a brand, go with one that has a good reputation and only sells dermatologically safe and proven goods. Mamaearth, Asia's first Made Safe-certified business, offers FDA-approved skin care products for people of all ages.
Choosing a multipurpose product suitable for all skin types might be your best bet. So let's have a look at the essential body care products that we can't even imagine our lives without.
Body Soap or Body Wash:
Starting your day with a refreshing and hydrating body wash is best to energize yourself. The first step is to remove any pollutants and unwanted material accumulated on the skin's surface. This thorough cleaning procedure requires strong, mild, and safe exfoliants.
At the same time, the composition must include nourishing substances that can assist the skin's dermis layer in retaining water or moisture. When a body washes, one of the basic body care products enters the picture, and everything changes because it helps you feel refreshed. Its cleaning and rejuvenating properties leave the skin smoother, blemish-free, and cleaner.
Tip: Check out Mamaearth's Ubtan Body Wash, Charcoal Body Wash, CoCo Body Wash, and Vitamin C Body Wash if you're looking for some nice suggestions. You will fall in love with their mild fragrance and smoother texture, which will help soften your skin and make you feel energized and refreshed. Also, adding body scrubs to your daily routine helps exfoliate dead skin cells.
Body Lotion:
The next amongst the body care products you should have in your kit is body lotion. Whether you stay in a mountainous or coastal area, your skin needs appropriate nourishment. Nevertheless, the consistency and base of the mixture will vary depending on how dry your skin is and the environment in which you live.
As a result, choosing a nourishing body lotion that may reduce roughness, help you get rid of rashes, and enhance your complexion is beneficial. If you have used a body scrub while taking a shower, you may get even better results with your lotion.
We have a few recommendations for you, which include the following Mamaearth's bestseller products:
● CoCo Body Lotion with Coffee and Cocoa for Intense Moisturization,
● Ubtan Body Lotion with Turmeric and Kokum Butter for Glowing Skin,
● Rose Body Lotion for deep hydration.
They are the best summer body lotion available in the market in India.
Sunscreen:
Mamaearth's Sunscreen Body Lotion is among the excellent Vitamin C-enriched body care products because of its SPF 30 protection and intense moisturization. It helps shield your skin from the sun's damaging UV rays while intensely moisturizing it, increasing brightness, and minimizing dullness.
This sunscreen is filled with the goodness of Vitamin C, Honey, Carrot Seed Oil, Shea Butter, and Red Raspberry Oil and helps provide deep nourishment and hydration to the skin. These natural substances aid in reducing many indications of aging, the reversal of free radical impacts, and the restoration of the skin's natural skin moisturizer.
Body Butter:
Several users find it insufficient to moisturize their dry skin despite using body lotion. If your skin is really dry and the winter months are causing you concern, it's time to try Mamaearth's Body Butter, which is the finest body lotion for winter in India. It contains a healthier mix that helps keep the skin moisturized throughout the day.
The body butter also helps to restore skin firmness and balance skin tone. If you're looking for something to try, Mamaearth's Ubtan Body Butter for Dry Skin with Turmeric and Honey for Deep Nourishment is a good option. This hydrating solution will fuel your skin cells delicately, giving you a long-lasting natural glow that will only improve with continuous use.
Summing up!
Isn't it nice to learn about the best skin care products included in your daily self-care regime? This helps at every step! If you're unsure where to get them, you may check them online or offline according to your convenience. Remember to keep an eye out for occasional offers as well.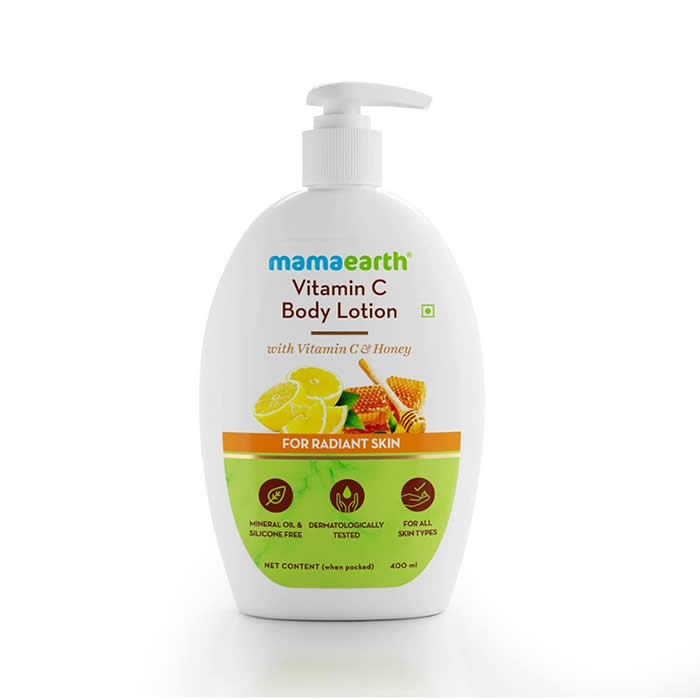 When applying these skin care products, you may prefer to do it daily. Furthermore, a new body care regimen will only assist you if you build one with toxin-free products that compliment your skin type. Therefore, have a pleasant time renewing your skin's natural beauty. Enhance your inner glow and change your daily regime with the consistent use of these amazing products and take proper care of yourself.
Mamaearth is the first Made Safe-certified brand in Asia. It's also a plastic-positive company that recycles more plastic than it uses in production and exclusively sells cruelty-free, dermatologically tested items that PETA has confirmed. It also plants a tree for every online order placed on its website, with over 300,000 saplings already planted.