Mehndi has become the tradition for special festive occasions because every celebration is incomplete without it.  Eid is a very special occasion for Muslims, there different Beautiful Eid Mehndi Designs for hands.
Eid-ul-Fitar is the occasion full of happiness, feelings, joys & a lot of fun. It's special festive, kids, youngsters, & ladies feel a crave for the latest unique Beautiful Eid Mehndi Designs for hands. Fashion trends are increasing rapidly, mehndi trends are also rising to more beautiful and graceful approach.
All the mehndi designs are good specially Eid-ul-Fitar Mehndi Designs have their own charm that enhances the beauty of girls & ladies. Mehndi has variety of signs that influence one's personality, girls, youngsters on different occasions. Girls make extra preparations and celebrate it, for girls its incomplete without the mehndi & this occasion has its own significance.
On this special event there is a variety of latest Mehndi Designs for kids, girls and ladies depending on the age. Normally small floral patterns are desirable for kids & girls have their own style of applying mehndi. It can be one type or combination of two over the front and back of the hands. The Beautiful Mehndi Designs include Fish Nething & Paisley, Peacock style, Flowery style, Round tikki leafs, Simple Gol tikii and many more. These designs are awesome that will increase the beauty of any girl.
Here we have fantastic Eid Mehndi Designs which gives a gorgeous appearance on this special festive.
Fish Netting & Paisley: Design with crossed lines and swirls on front side of hand will give a best appearance to others.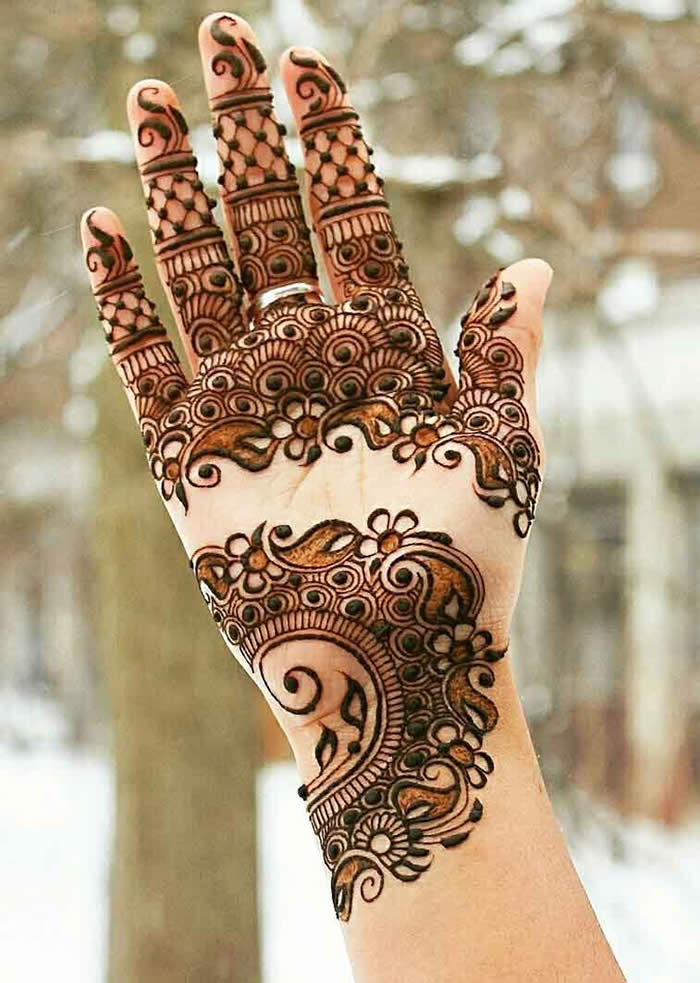 Gol Tikki Designs: Gol Tikki Design is very common and it never gets old. It's simple and attracts everyone. Gol Tikki with the fine whorls of flowers curling round the central filling, outer patterns can be different. By keeping in mind the rest of major part of empty hand match the design on fingers. It will highlight the center of your tikki design on hands. 
Floral Designs: Mehndi designs look more sophisticated when they carry delicate floral motifs. Floral designs are for the back of the hands around index finger. It includes cluster of flowers around the corner.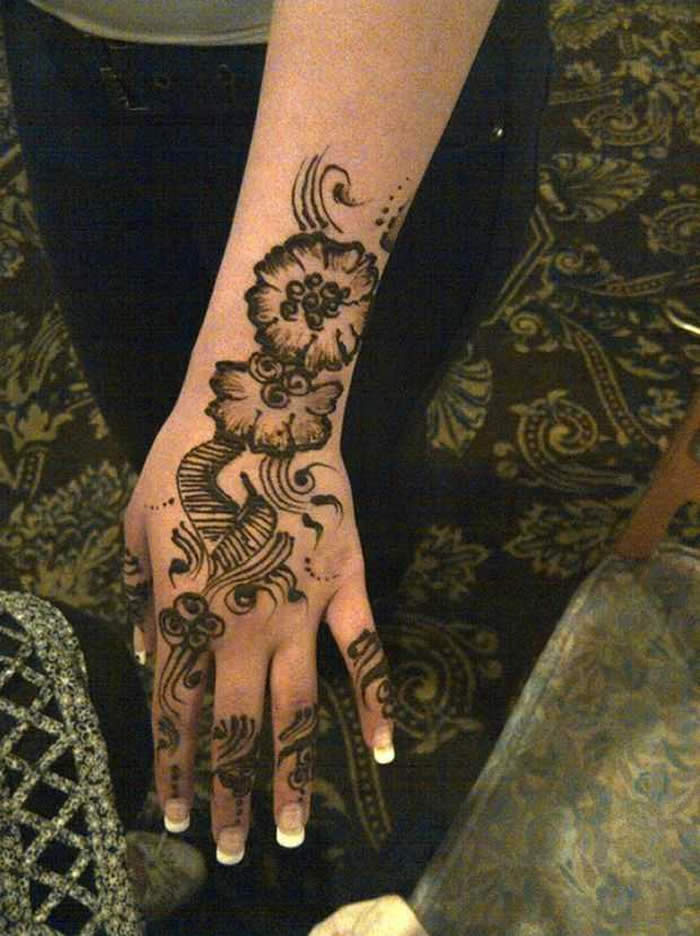 Peacock Designs: Use fine tip of the mehndi cone and apply peacock design easily on your hands to give more appealing outlook.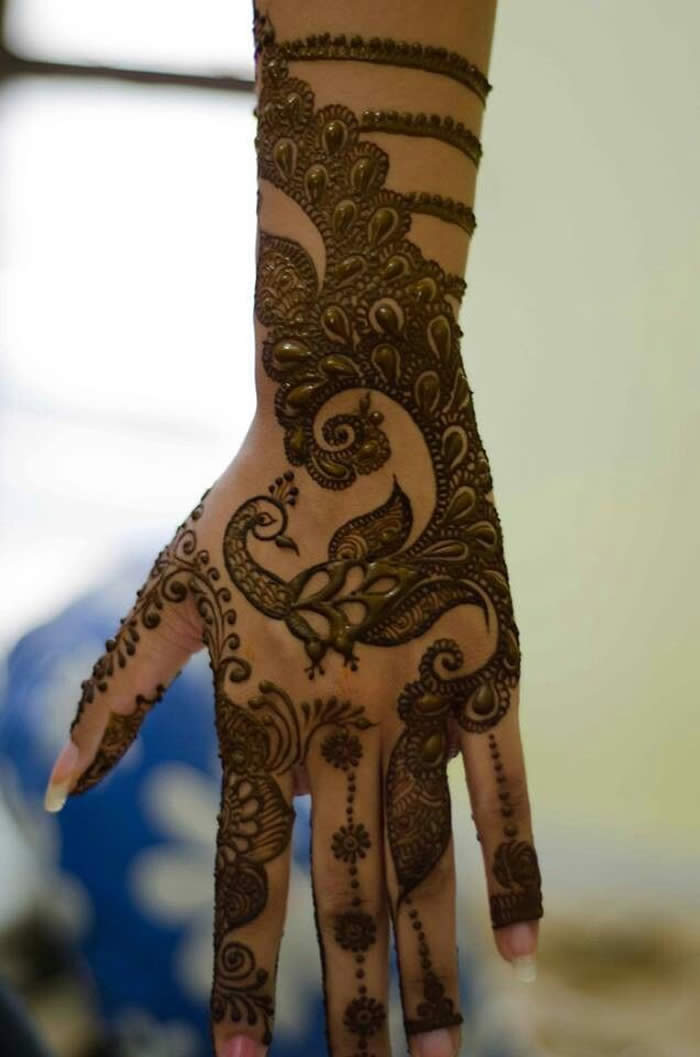 Tribal Mehndi Designs: Tribal Mehndi Design is distinctive design. Use of dotted patterns, block styles and makes it unique from the rest of designs. Its modern form of mehndi artwork advanced through the traditional patterns.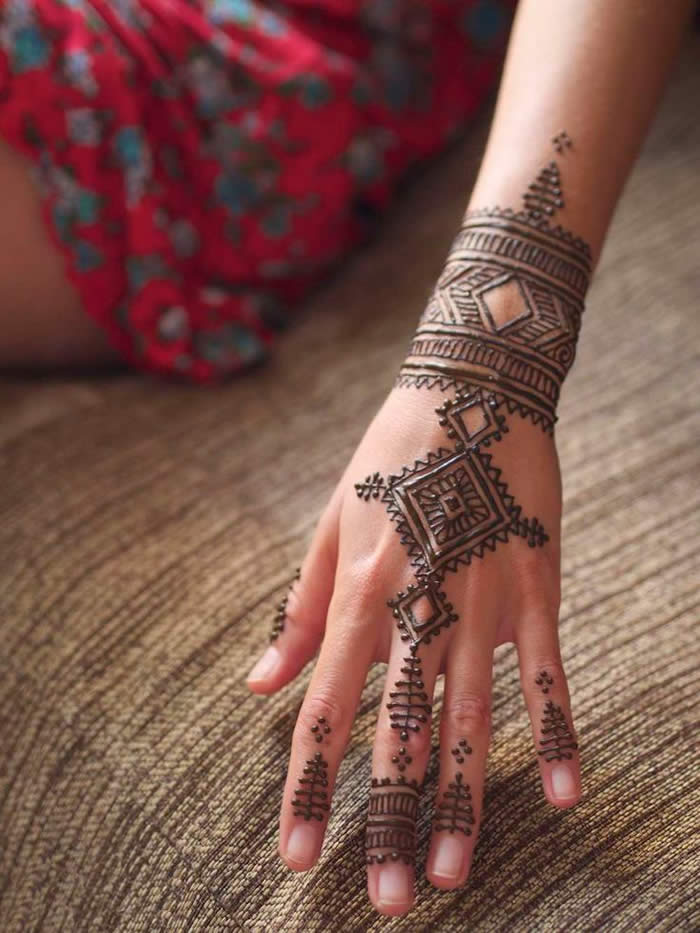 Mehndi is a best thing to decorate the hands. All the big celebrations are totally incomplete without mehndi. Above mentioned designs are best Eid Mehndi Designs for hands.
We'd love to hear what you think of this. Let us know at info@fashioncentral.pk
Stay tuned to Fashion Central for more updates!