Lining your eyes is something which you have been doing since your school days. But, the one-and-only way of doing it is passé.
Now, you can give that casually-applied style (single lines) a break by adding little fun and flare with a quirkier version, i.e., the double-winged eyeliner. It is not only replacing the conventional, but is also emerging out to be girls' hot favourite. But at the same time, replicating the 60s cat-eye look can be a tricky challenge. Here are some styling ideas and tips for you to get the trend right.
1. Colour choice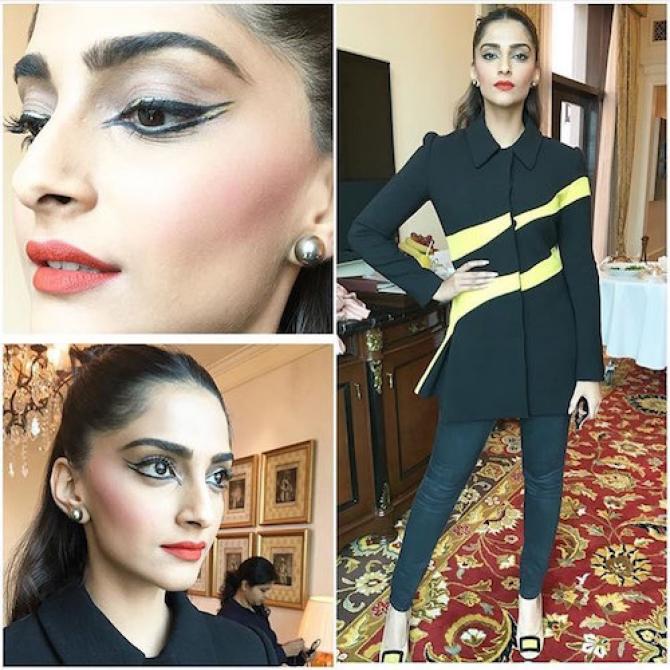 There is no dearth of fantasy shades when it comes to a dramatic eye makeup. However, to pull off those fatty liners well, make sure the colours opted go brilliantly with your clothing. The shades must complement the hue and style of your outfit. From amongst the plethora of choices, watch out for the risky shades if you do not feel daring enough. Also, during the day you can go for lighter colours and for evening parties, you can go for the jazzy highlighters like green, blue or even purple.
2. The technique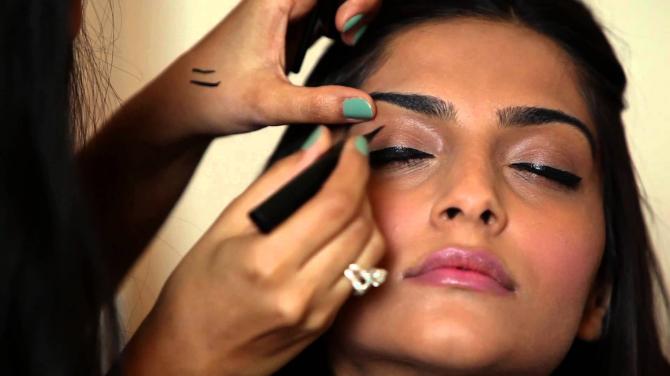 Doing up your eyes with a double liner gives you a bold and defined look. But before sporting Amy Winehouse's favoured style to perfection, you must know the art of application as well.  To nail the look right, the brush has to be dragged from inner corner of your eyes towards the outer corners. Also, the line has to start out thin and finish up thick at the ends. If the lines appear to be very thick or uneven, you can clean them up using earbuds. Picking up the technique would come handy for amateurs, or for the types who detest change.  
3. Decide your dress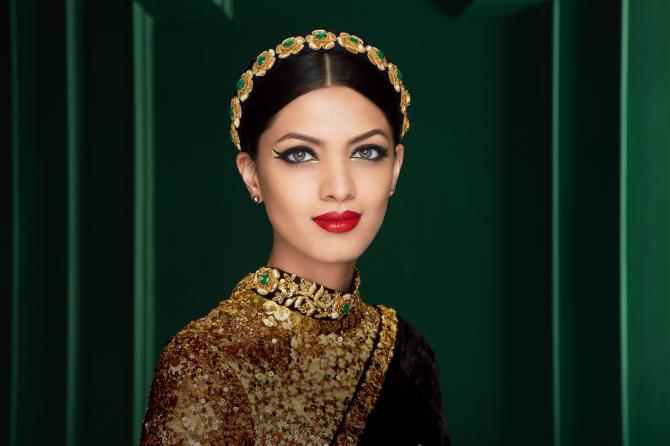 You can always mix and match your attire with your eyeliner to your advantage and up your glam quotient, but do not forget that your eyes are the highlight. So, they deserve to be seen and stand out. The stark contrast or too much of matching should not overshadow your double-winged liner.  Your makeup might end up being atrocious with a wrong choice of dress or its colour. If you are wearing bolder colours, try softer shades on your eyes. And if the dress is pastel, let your eyes pop out with brighter hues. Overall, ensuring the harmonised and uniform look is the rule you must follow.
4. Careful hands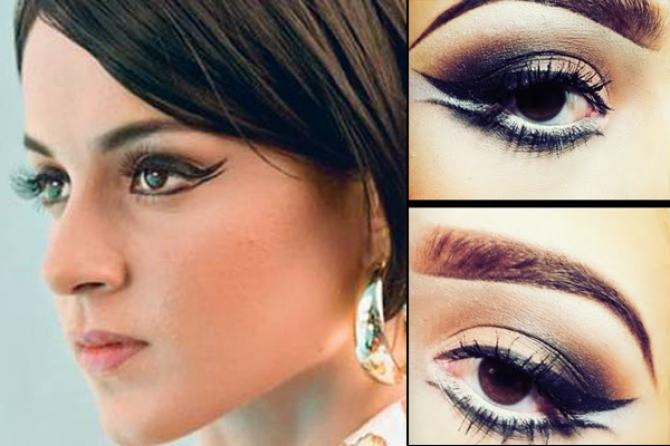 We hope you would not like to end up with those parallel lines, looking untidy. Well for that, we are not expecting you to be an expert, but steady hands and patient mind are a must. You must be careful about those twin lines at the outer corner of your eyes; especially the upper eyelid. Those with shaky hands have to be extra careful to make the strokes go smooth.  They must stick to the lash line and angle their brush properly. We also recommend pencil liners for those who find it difficult with the liquid liners. You can also check out the steps with your friend, in a magazine or in a video on Internet. So, all you need to do is to gear up yourself for some hard work.
5. Quality products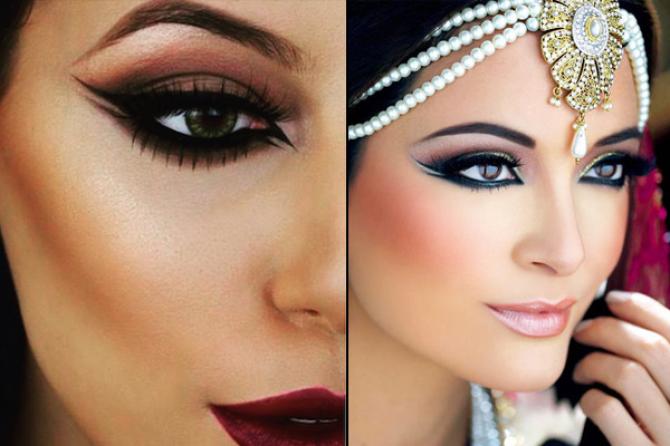 Good that you believe in budget-friendly cosmetics, but the substandard products might leave you in a mess. Smudged and smeared in a bad way, your glam eyeliner might create a beauty disaster and spoil your mood. Fret not!  To ensure that your eyeliner stays on your eyes, you need a liner which is of extremely high-quality and from a genuine brand. Go for waterproof and easy-to-apply liners to maintain the beauty of your doe-eyes for longer. Try to keep away from the fake and misbranded products.