If you are looking for natural solutions to get a glowing and radiant skin, tomato and cucumber can be your best friends. 
Face masks of cucumber and tomato extracts can work wonders for your skin. They make your skin radiant and also tones your skin to make you look younger.
Cucumber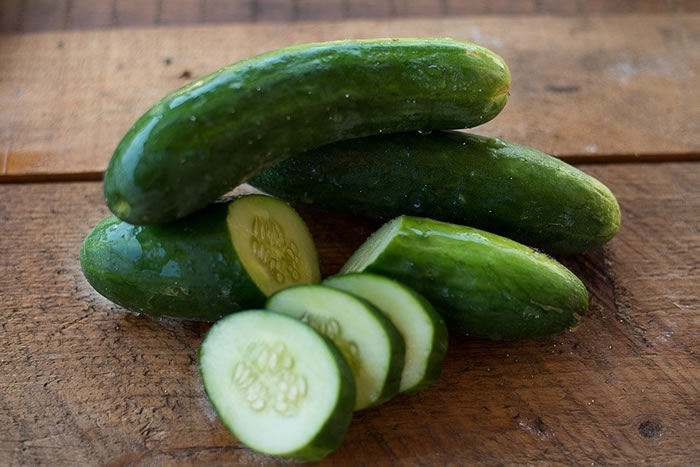 Cucumber is laced with many qualities that are beneficial for the skin. Besides providing a soothing effect on your skin, cucumber also prevents a number of skin problems like acne, pimples, blackheads, tanned skin, dark spots, skin pigmentation, under-eye puffiness and dark circles. It is also a major source of silica which acts as an anti-wrinkle component and makes your skin look younger. 
Cucumber Face Masks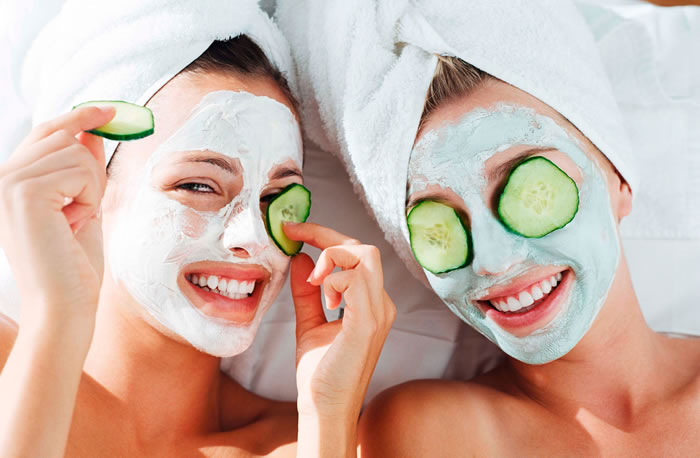 To prevent acne: Take a cucumber, one egg white, one tablespoon of ginger and turmeric powder each along with a little lemon juice and blend it until it becomes a paste. This mask is mostly suitable for oily and acne prone skin. Oats face mask: Blend together one cucumber, two teaspoons of honey, four teaspoons of raw milk or yogurt and a cup of oats. Applying this paste all over your face will make your skin flawless and radiant. Relaxing cucumber face mask: Make a paste of cucumber, lemon, honey and mint leaves. Apply it on your face, this will soothe your skin and make it feel relaxed.
Tomato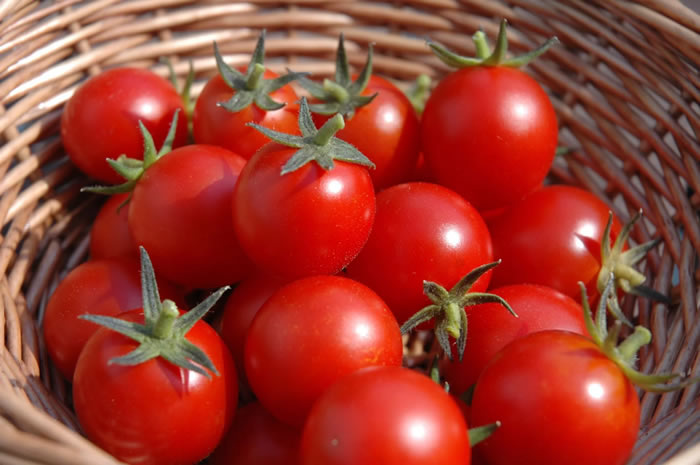 Applying tomato face pack on your face once in a while can help you a great deal in achieving a glowing and younger looking skin. Here is one:
For sun damage: Take one to two fresh tomatoes and mash them to form a pulp. Add a tablespoon of curd along with some oatmeal. Apply this mixture on your face, leave it for 5 to 10 minute before washing it off with cold water. This face pack will not only cure your sun burnt skin but also make it glow.
Tomato Face Masks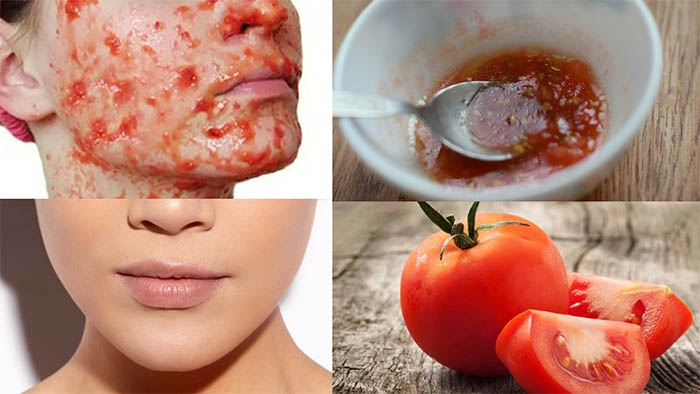 Against acne: Mix mashed tomatoes with a tablespoon of lemon juice and apply it on your face. Leave it until it gets dry. It is a very effective face pack to obtain glowing skin, remove skin oiliness and get rid of acne. Besides this it also makes your skin supple and tight thereby preventing premature aging signs. For fairer skin: Add a tablespoon of sandalwood powder to a mixture of tomato juice and lemon juice. Blend it until it becomes a paste. Apply this mask on your face for at least fifteen minutes. Besides making your skin glowing and radiant, this will also make your skin tone lighter and fairer.
Tomato And Cucumber Face Mask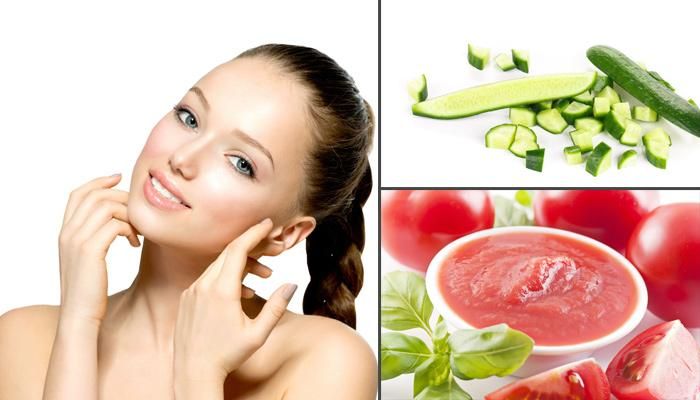 This face mask is very effective in geting rid of tanned skin. Mix fresh juice of tomato and cucumber in equal quantities and apply this mixture on the affected area. Allow it to air dry for 10 minutes and wash it off with clean water. You will observe significant lightening of tanned skin.