Fuchsia, neon, green, tangerine, etc., are some of the latest trends in the nail enamel world. Almost every other hand is seen donning these vibrant colours nowadays.
But, it is always better to be a little careful before painting your nails in any colour. A wrong nail shade can make your hands look aged. On the other hand, a correct shade can make you look like a style diva. Different nail colours have distinct impact on each skin tone. Wearing nail polishes in accordance to your skin colour not only enhances the beauty of your hands, but also has a great impact on your overall appearance. Read on to discover how to choose nail polish best suited for your complexion:
1. Dark skin tone
Shades to wear: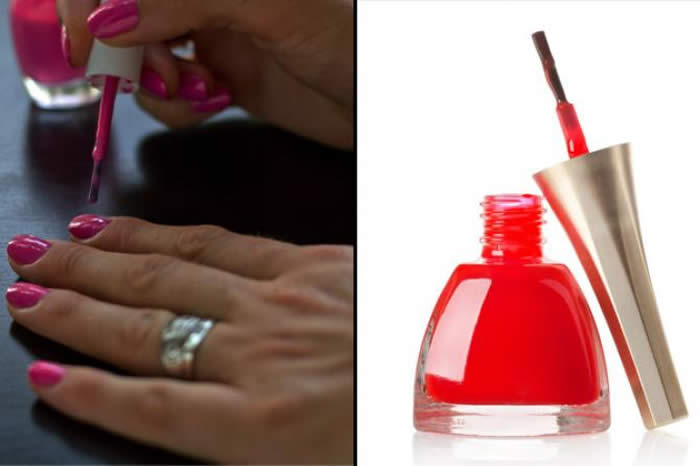 The beautiful dark skin tones can carry off any rich and dark shade easily, except dark brown, as it will merge with the skin complexion. Colours like dark green, burgundy, dark red, etc., suit the rich tones of dark complexion beautifully. Bright orange and pink nail enamels also look attractive on dusky skin. While bright shades look trendy and chic, the dark shades bring out the glam quotient of the women with dark skin.
Shades to avoid: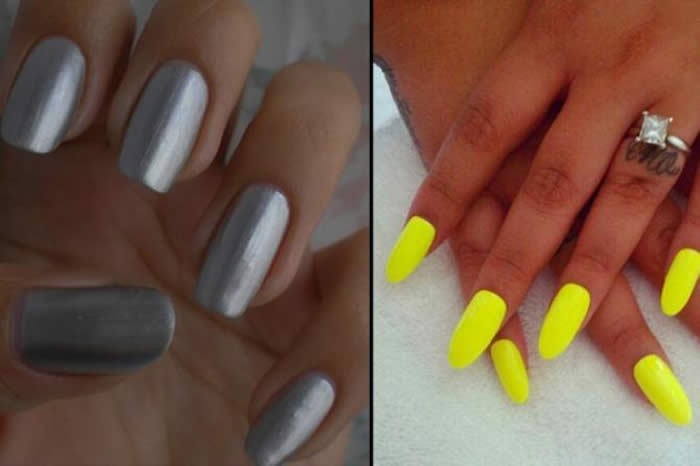 Those with dusky skin tones should avoid light pastel shades as they might give a washed out appearance. Silver, white and neon colours are also best if avoided, as such tones make the dusky skin look aged and dull.
Read Also: 5 Everyday Mistakes That Are Harming Your Nails
2. Wheatish skin tone
Shades to wear: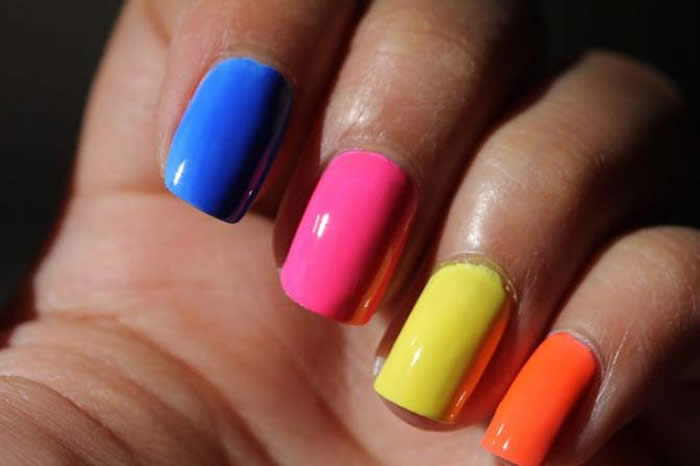 Women with wheatish skin tone can sport maximum number of shades that exist in the world of nail paints. They can carry off almost every colour with ease. Bright and vibrant colours like pink, yellow, orange and blues, look amazing on them. In addition, metallic colours like gold and silver enhance the neutrality of this skin tone. Nail arts look best on this complexion as different colours blend easily with the skin. 
Shades to avoid: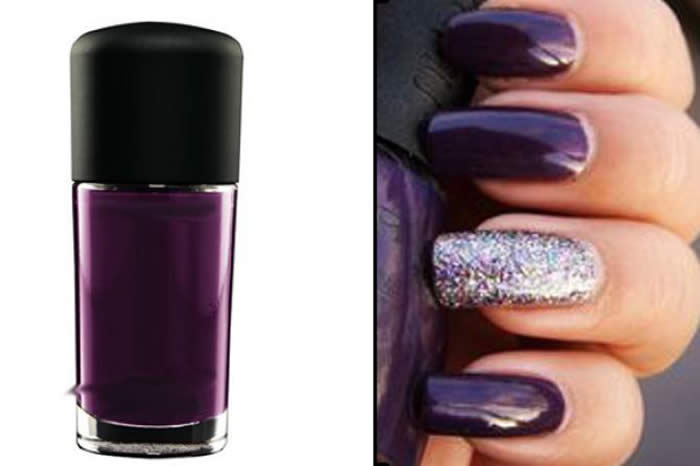 Although, almost every colour goes well with this complexion, still the women with wheatish skin should avoid dark purple, navy blue and dark red. Also, the bronze colours might not strike out as much as the other colours on this skin tone. Hence, it is good to avoid these too.
3. Fair skin tone
Shades to wear: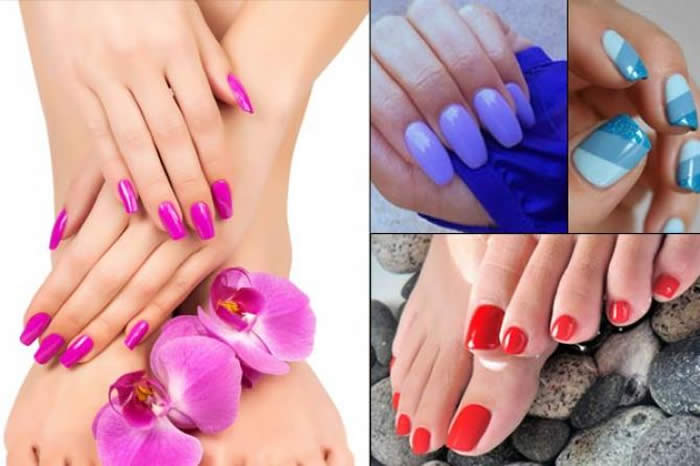 Fair skin tone is usually considered as a blessing. Like women with wheatish complexion, those with fair skin can also carry off most of the colours effortlessly. Having said that, the best shades that flatter a fair skin tone are shades of pink, light purple, medium red and most shades of blue.   
Shades to avoid:
Fair women should avoid applying very dark shades of black, green, blue, orange, etc., except red.
Read Also: The Crazy Trend Of Dip Powder Nails
4. Pale skin tone
Shades to wear: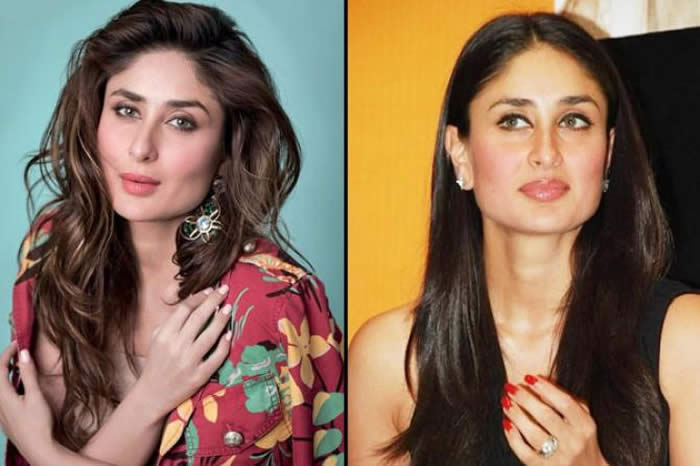 Those with a pale complexion are generally the ones with very fair skin. Such a complexion can carry off all the lighter shades very well. So, pastel colours look amazing on a pale skin tone. You can apply light pastel shades for a classier and sophisticated look, whereas shades of red and purple can be applied if you are looking for a glamorous look.
Shades to avoid: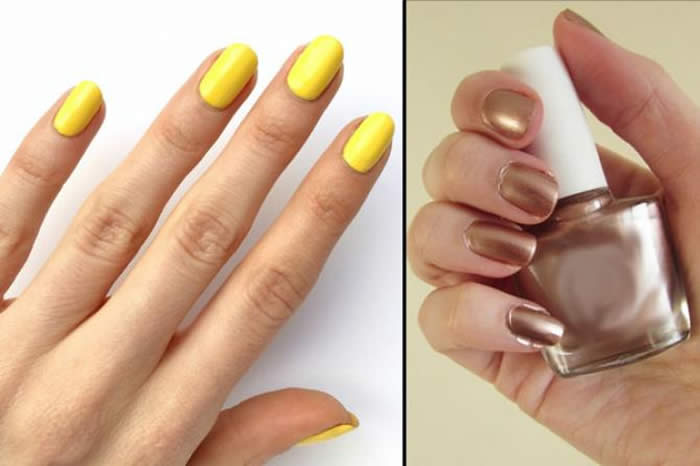 Pale-skinned women should however, steer away from very dark colours, like black, maroon, etc., as these overpowering shades make the skin look even paler. For the same reason, shades of yellow and golden must be avoided as well.