If you are a woman, there is a chance your hair is your favorite thing about yourself and why should not it be After all, they reflect your identity; your hair is your crowning glory. When you have such a deeply personal relationship with something, you must care for it. With the fast-moving life of today, it is hard to give that attention to your hair which often results in frizzy damaged hair leaving you to feel not as confident. Now say goodbye to all those frequent bad hair days! Now you can get salon services at home with easy and effective hacks that can streamline your hair care routine and work life perfectly resulting in shinier and thicker hair without having to a lot of your time or money.
Back to Basics
Any form of healthy hair treatment begins with how you treat your hair daily which includes the basics like brushing routine, drying, and sun protection.
Combing/Brushing Routine
You have heard it already but combing wet hair is the worst way to treat your hair. They are the weakest when wet so wait until about 70% are dry and then lightly comb them to prevent breakage.
When and how to comb are two important questions but what is more important is what type of comb you should use. Always remember! Brushes are for styling. When it comes to daily combing, use a wide-tooth comb. It will help with easy painless detangling and prevent hair damage.
Too-da-loo Towels
I know the feeling of wrapping hair in a huge fluffy towel is immaculate but as much as we all love it, it is not good for the hair; the texture of the towel will leave your hair frizzy and prone to breakage. A preferable way is to use a microfiber towel or an old linen tee to absorb the excess water by gently pressing the hair in it.
Silk for Silky Hair
What if I told you there are hair care tips at home that you can do even in your sleep? That is right! You can improve the texture of your hair and prevent damage by sleeping on a pillow with a silk pillowcase. The reduced friction keeps you from getting the frizz and all those annoying flyaways.
Get a Trim
Regular trimming helps your hair in multiple ways; it improves hair growth, gets rid of split ends, and keeps your hair looking neat and damage-free. It is best to trim your hair once in 2 months.
Hair Treatment At Home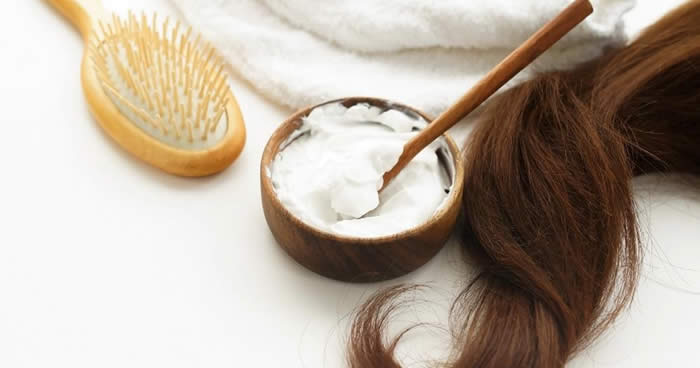 Shampooing and conditioning are not enough these days. With all the pollution and rough treatment our hair goes through every day, there is a need for extra care. You may book salon services that are giving hair treatment at home service or by using simple homemade hair care products, you can give your hair the best nutrition.
Protein Mask
This mask is as simple as it gets and is super effective for dull and damaged hair. All it takes is three ingredients, an egg, half a cup of yogurt, and three tablespoons of coconut oil. Mix it well, apply the concoction thoroughly; leave in for 45min and rinse. You will feel the difference after 2 washes.
Onion Juice
Onion juice has countless benefits. If you have hair fall and thin hair, it is the solution. It contains sulfur and strong anti-bacterial properties which helps cleanse the scalp, promote hair growth, and reduce hair fall.
Rice Water Rinse
Rice water has countless benefits in the hair care area. If you are looking for healthier, thicker, and shinier hair, wash your hair with rice water twice a week and see a visible difference in your growth.
Haircare Products
A question that crosses everyone woman's head in a haircare aisle is what is the best hair care? It starts with the basic duo shampoo and conditioner.
Wash It!
When choosing a shampoo always go for a sulfate-free one. These detergent-laden shampoos are nothing but heavy on toxic chemicals which give your hair a tougher time. SLS-free or herbal shampoos provide a gentle wash thus making your hair less prone to damage.
Moisturize It!
As for a conditioner, that depends on your hair type. If you have colored hair you might want to go for the one that gives color protection.
Do It Right!
Whether it is the shampoo or the conditioner, the application is as important as the type. Always apply the shampoo to the scalp and gently lather it up. However, for the conditioner, apply it on the tips and gentle massage in a downwards motion (do not apply on the scalp).
Hair Styling
Styling can be part of hair care if you do it right. Using the right equipment and techniques leads to minimal damage and thus leaves your hair less rough. Here are some tips to get the perfect salon-style look at home:
Woke Up With Waves!
Getting the beach girl waves can be done without burning your hair with those curling rods. Simply braid your hair after showering and get a good night's sleep. Wake up, shake the braided hair open and do a couple of hair spray sprits et voila!
The Toothbrush Hacks
Flyaways are the most annoying part of tied-up hair, let us agree on that first. Now to fix it, take a toothbrush and simple brush them back into your hair and you are ready to rock that sleek Ariana Grande ponytail
Extensions Work Like Magic
Coloring hair always results in damage regardless of how superior quality the dye is; it has ammonia or not, but the ammonia-free ones do damage the hair less so if you must dye, go for the latter.
However, using extensions is a great go-to if you are looking for a temporary change in your look. Decent quality extensions are easy to clip on, look natural and blend well with your actual hair.
Furthermore, if you are looking for longer and thicker hair for this one hairstyle you want to try for the evening, extensions will help you achieve that look in no time. It is an affordable and quick way to style hair with absolutely no damage whatsoever.