It's time to give your expensive facials and other treatments a break. These different types of good old natural clays are bang on! Make this earthy substance your best beauty secret, this summer.
When it comes to having clean and clear skin, we suggest you remain grounded! Well, we are not being preachy here. We are just spilling the details on different types of clay (mitti) with the skincare benefits. A mud-like substance that we get from the earth is one of the simplest and humblest of all beauty regimens. Clay is a type of dirt that is basically picked from the ground and has essential cleaning and purifying properties.
Clay or mitti has been used for beauty purposes since ages and is one of the most popular beauty products in India. The absorption properties of the clay makes it the best fit for oily skin as it helps in reducing acne and cleansing. So, we all know how clay is a boon when it comes to treating your skin in myriad ways. But many of us are still not aware that there are different types of clays with hosts of benefits. We delve a bit deeper this time to understand its diversity, depending on the colour, texture, absorbing properties and the benefits, each offer.
1. French pink (Combination of red and white clay)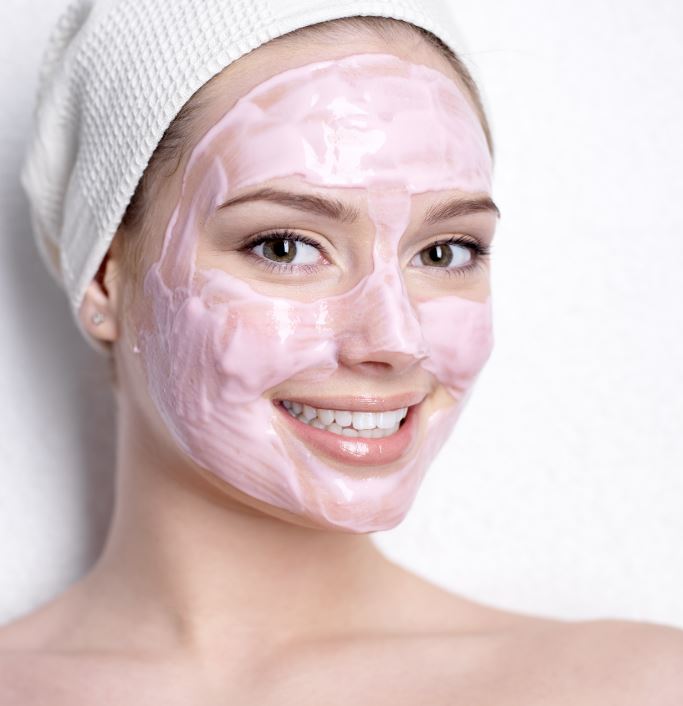 French pink clay is a combination of therapeutic rose petals and white clay. One of the mildest skincare clays is highly nourishing, detoxifying and rejuvenating when it comes to repairing your skin. It's rich in minerals including silica, which helps restoring skin's elasticity and targets a number of other skin concerns such as irritation, tanning and inflammation. Pink clay is also said to be the gentlest of all the clays. Its soft texture makes it an amazing material for cleansing and sloughing away the dead skin cells, leaving your complexion smooth and refreshed. It is popular among beauty lovers and suitable for all skin types, especially sensitive skin and skin with rashes.
2. White Kaolin clay (China clay)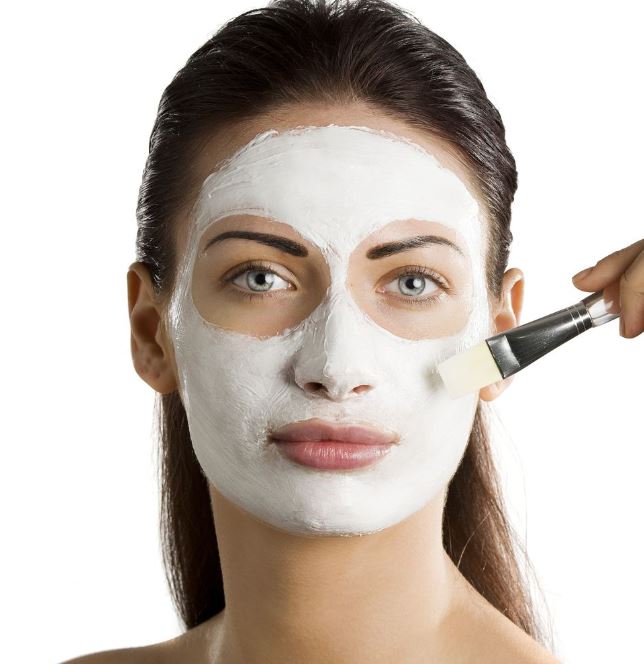 This one is one of the most versatile clays when it comes to skincare and cosmetic products. The white clay is very mild and is extremely beneficial for acne-prone skin. It is named after the Kao-ling mountain in China, where the clay was mined for centuries. In the skincare department, white clay has been used for making facial masks, soaps, scrubs, deodorants and facial powders. Whether it is acne, blemishes, bug bites, dirt or germs, white clay is just the best to get those treated. The clay also soothes sensitive skin and treats acne effectively.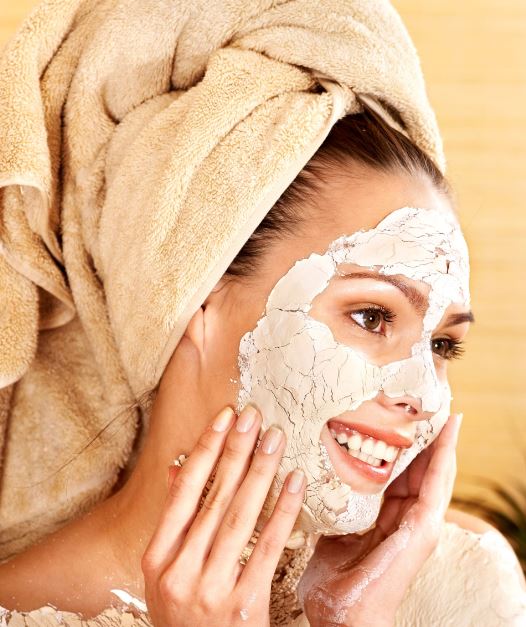 Fuller's earth has long been used and is similar to Bentonite clay in terms of usage and benefits. It effectively absorbs oil and toxins from the skin and acts as an antiseptic. It is a substance that's mostly composed of aluminium magnesium silicate. It Is also called multani mitti, or 'mud from Multan', and is a mineral-rich clay. Fuller's earth can be found in many skincare products, such as facial clays and masks as it helps in fighting wrinkles and treating acne. Fuller's earth is known for its ability to absorb oil and other impurities from the skin, which makes it an effective skin cleanser. The clay is also used in beauty products such as foundation, powder and concealer.
4. Bentonite clay (Volcanic ash)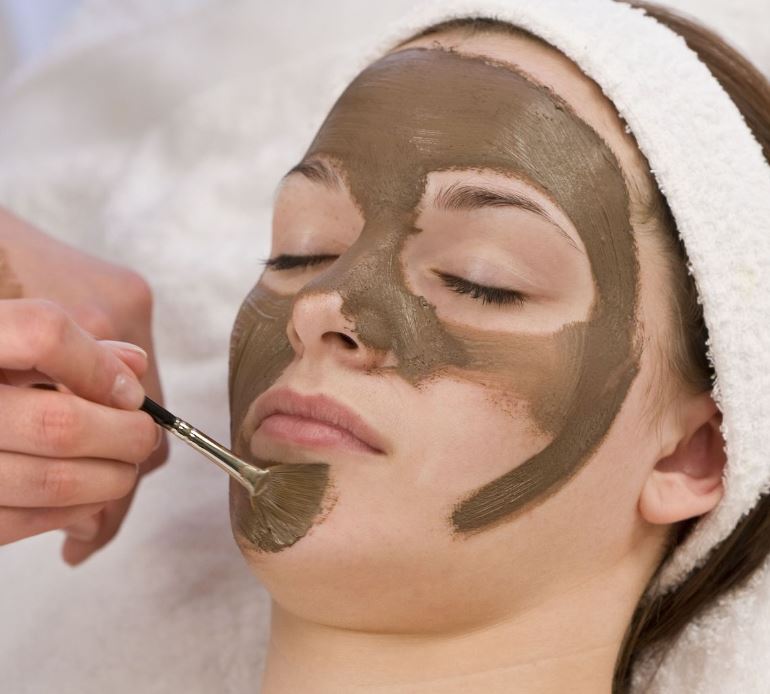 Bentonite is one of the most popular clays which is composed of volcanic ash, with a high percentage of montmorillonite, a group of soft minerals. The clay has de-tanning properties as it absorbs excess oil from the skin and unclogs the pores to tighten the skin. It's unparalleled absorbing abilities make it a wonderful therapy for those with oily and acne-prone skin. Interestingly, when bentonite is mixed with liquid, it produces negatively charged ions and swells up like a sponge. The application of the clay in the form of mask then draws out toxins, excess sebum, germs and bacteria from the skin.
5. Rhassoul clay (Moroccan red clay)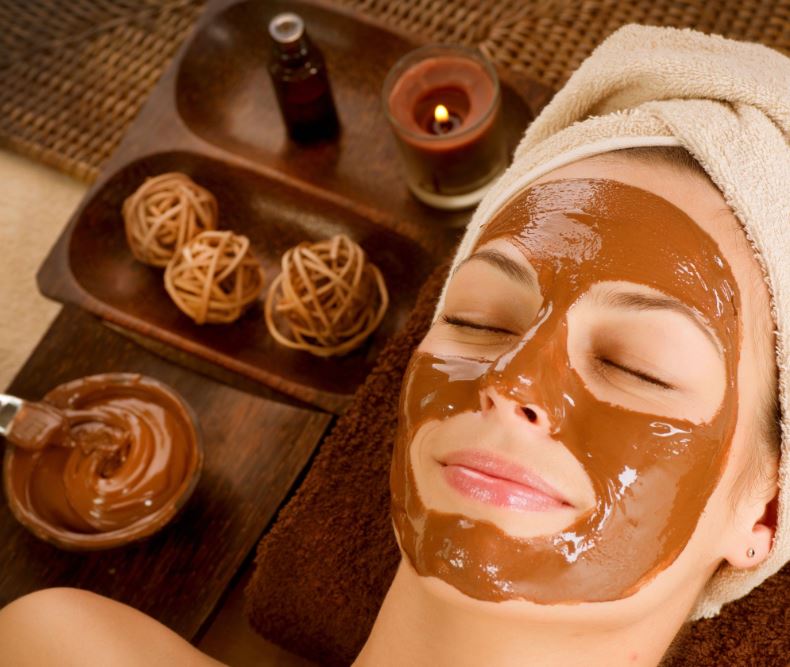 A remedy for the skin, Moroccan Rhassoul clay is sourced from the Atlas Mountains of Morocco. Red clay owes its colour to the amount of iron oxides present in it. This is a highly-effective clay and is often used as a therapeutic product at the high-end spas. Moroccan Red Clay is said to be a natural toner for the skin. It is a powerhouse of minerals like magnesium, potassium, calcium and silica and which stabilise the skin's oil balance. One of its biggest benefits is that it has a powerful high negative electromagnetic charge which acts as a detoxifying agent to draw out blackheads and other impurities from underneath the layers. Since it has a warming effect, it is applied to the skin to reduce arthritic pain.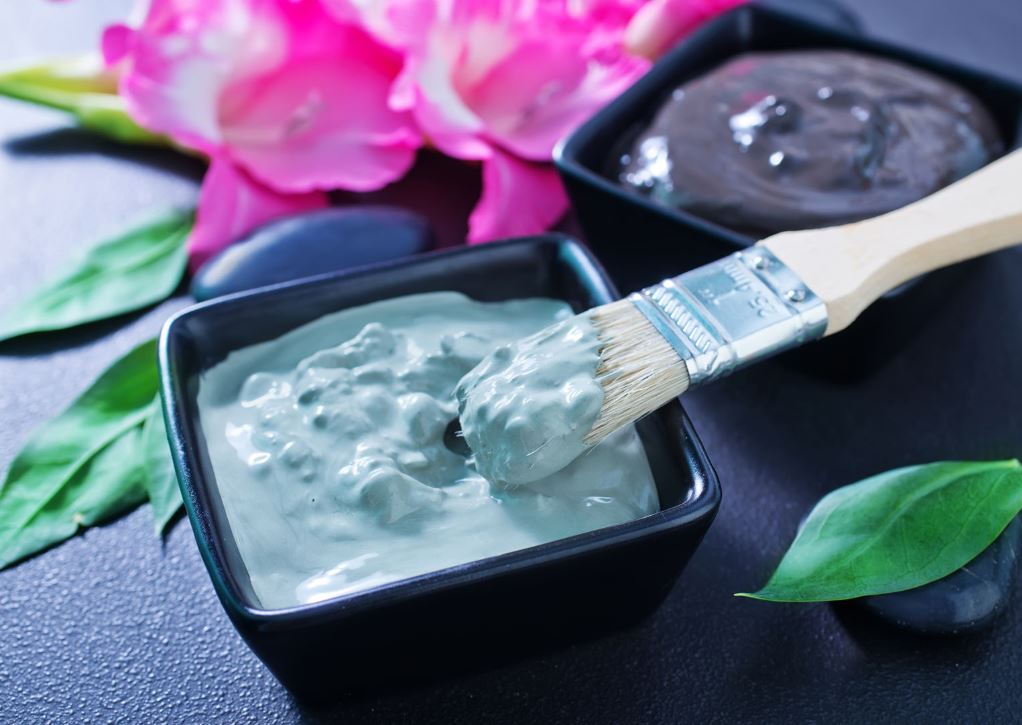 A rare clay, Cambrian blue clay is said to be excavated from the salt lakes of Siberia. This is one of the oldest and rarest clays with a large number of skin benefits. It derives its beautiful shade from the elements- zinc, iron and algae. The clay which is saline-rich is also a powerhouse of minerals and is a strong detoxifier. The blue clay offers you a superb treatment for your open pores and blemishes. Infact there are more reasons why you need to add this clay to your skincare routine. This earthly ingredient is used to make face masks, skincare soaps and detox bath salts.
7. French green clay or Illite clay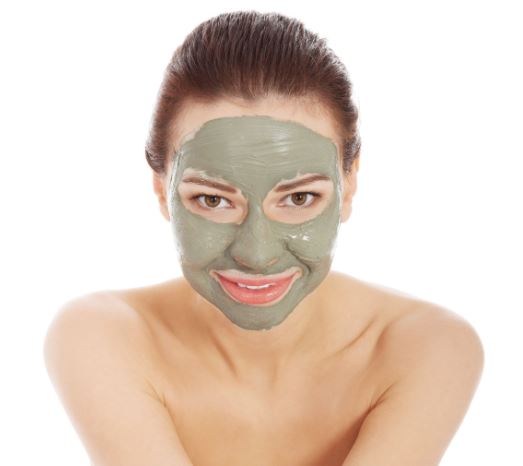 As the name suggests, this clay comes from France and has a soft and fine texture. It has iron oxides and decomposed plant material (algae and kelp) which gives the clay a light green colour. French green clay is best suited for oily skin. It is also called sea clay or marine clay and is sourced basically from Northern France. Calcium, magnesium, aluminium, silica, phosphorous and copper are few of the minerals found in the green clay. The colour of the clay might differ from greenish to greyish hue and is popular for its detoxifying abilities. Green mineral clay is a perfect skin antiseptic product and can soothe sunburn. The high mineral concentration in this clay also helps remove odour from feet.