Adidas Joins Forces with Accessories Designer Tulie Yaito for an Exclusive Collaboration on the Reimagined Forum Hi Sneaker
Leading sportswear brand Adidas has partnered with Tulie Yaito, the talented accessories designer and co-founder of the highly sought-after label Yaito, to create a limited-edition version of the iconic Forum Hi sneaker.
Hailing from Jamaica, Yaito is renowned for her vibrant designs and innovative use of color and materials. Inspired by her popular knot and Keijō bags, she has given the Forum Hi a luxurious makeover, incorporating elements such as white pebble leather, faux pony hair, cowhide with detachable straps, blue and red ostrich embossed leather, green suede, and black paisley embossed cut-out leather.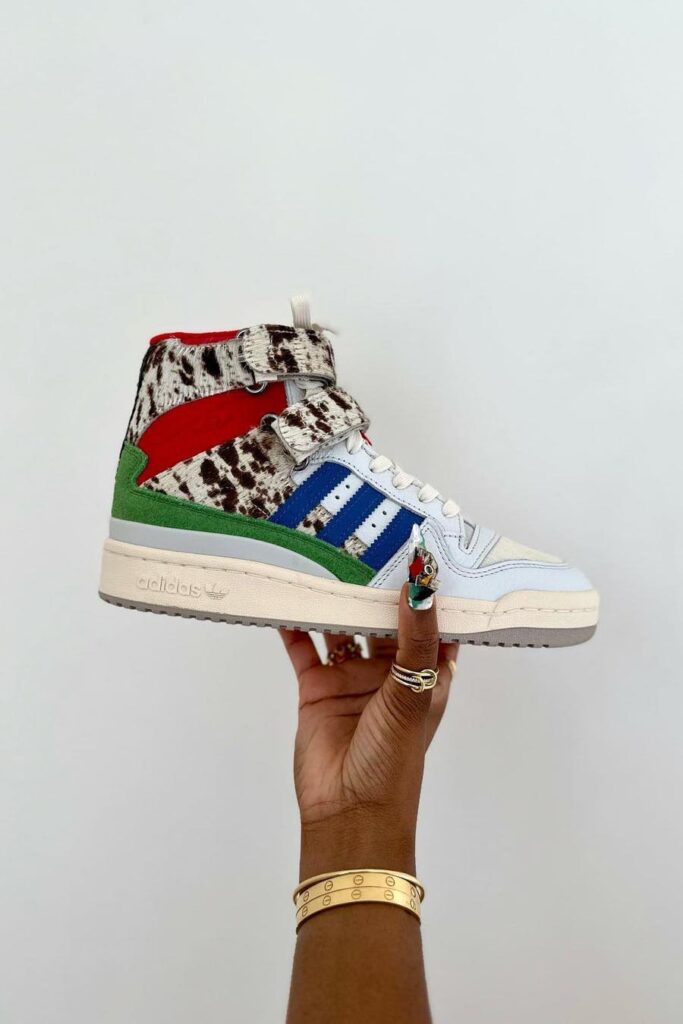 Expressing her excitement about the collaboration, Yaito stated, "The Adidas Superstar shell-toe was the first pair of sneakers I owned, and to now have the opportunity to design a shoe with the brand is a full circle moment. This collaboration goes beyond me as an individual. It is about advocating for women, especially those who share my background, who have come from humble beginnings, migrated with a purpose, and dreamed of creating generational wealth and shattering boundaries."
Esaie Witherspoon, Adidas senior product manager, also expressed enthusiasm, stating, "We are thrilled about our partnership with Tulie and the release of this fresh take on the Forum Hi. Tulie possesses a unique ability to seamlessly blend different styles, expertly reimagining an iconic shoe while paying homage to her roots through the use of color and contrast."
The highly anticipated limited-edition Tulie Yaito x Adidas Forum Hi sneaker is set to launch on July 8. It will be available at select retailers and on adidas.com, retailing at $130 in female US sizing 3-13. Sneaker enthusiasts and fashion-forward individuals will undoubtedly be eager to secure a pair of this exclusive collaboration.