You really can't blame us for wanting to dress like a celebrity star.
While their thousand-dollar outfits might be a little bit out of our range, that shouldn't stop you from styling yourself like a million-dollar star. All that it takes is the right jewelry piece to jazz up your outfit of the day.
And what if we tell you again that you don't need another thousand dollars to style your outfit with a piece of star-worthy jewelry? The secret is all in the type and style of the jewelry. Lucky for you, we did the hard digging and collected a list of wholesale fashion jewelry pieces for you to look carpet-ready every day.
So steal the star-studded looks and get yourself these high-fashion jewelry pieces that will definitely bring out the star in you!
1. Chunky, Link Earrings
Look like a movie character straight out of Breakfast at Tiffany's with classic yet iconic link earrings. It's a great jewelry piece to bring drama and edginess to your outfit, no matter what the occasion is.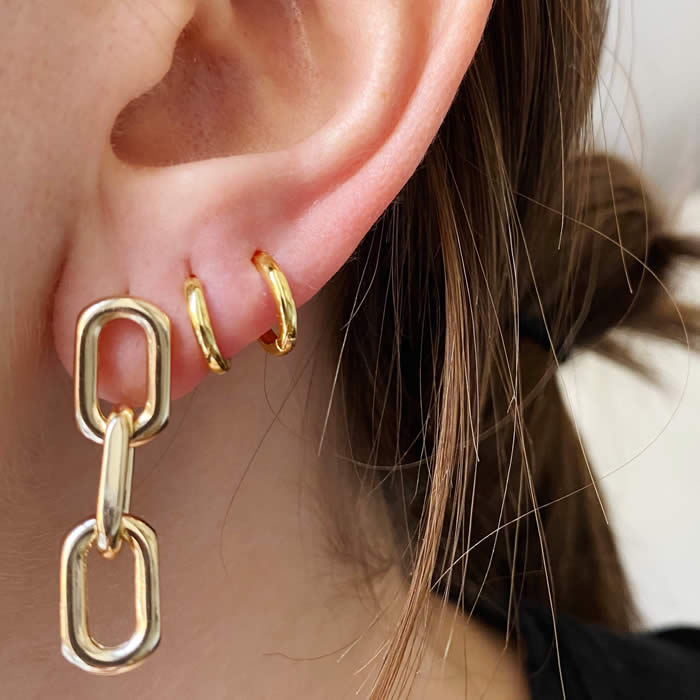 Pair it up with an LBD for a night out or use it to dress down your business attire for an after-office party. Definitely don't be afraid to branch out to other link jewelry! Complete the edgy look with a chain-link necklace or bracelet. You can also layer it up with your other accessories. If you have multiple piercings on your ears, then that's even more perfect.
2. Dainty Wire Bracelet
Show your feminine side with a wire bracelet to go with a light outfit. It's simple and elegant — two things that jewelry enthusiasts love as an everyday option. Wire bracelets never go out of style because it's a such customizable pieces. It's easy to wear and style depending on what you need.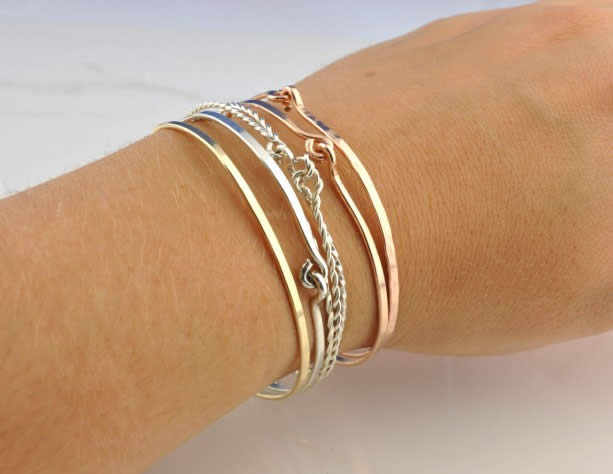 Match it up with other kinds of bracelets to go with your outfit or wear it side by side with your timepiece. It's non-intrusive but still brings a lot to the styling department!
3. Tennis Bracelet
The OG jewelry lovers will truly appreciate the impact of a tennis bracelet. So let us let you in the industry secret.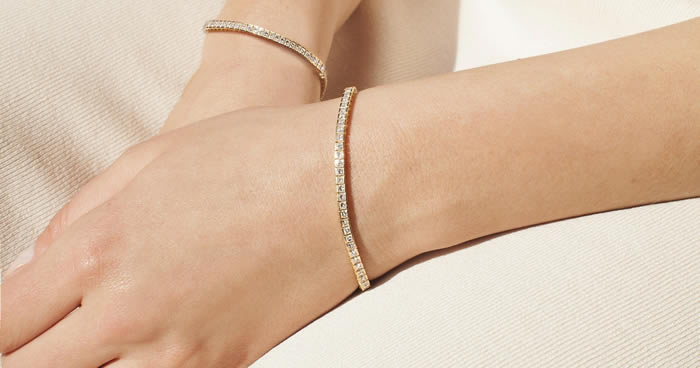 A tennis bracelet is not what you might think it is. It's not a sweatband made for sports but rather a bracelet with a simple, symmetrical line of dainty stones all throughout. The iconic name for this jewelry was an allude to Chris Evert, a tennis player that lost her diamond bracelet during a match and stopped the whole play to find it.
Whether you get a tennis bracelet made out of diamonds or a more affordable one, it's always a classic jewelry piece. It's perfect for adding a simple touch of elegance to your outfit without being too cumbersome.
4. Cocktail Ring
If you like it, then put a cocktail ring on it and shine.
Bedazzle your way to stardom with a bold and beautiful cocktail ring from adinaeden.com. Never lacking in the drama department, a cocktail ring a large ring nestling different kinds of stone.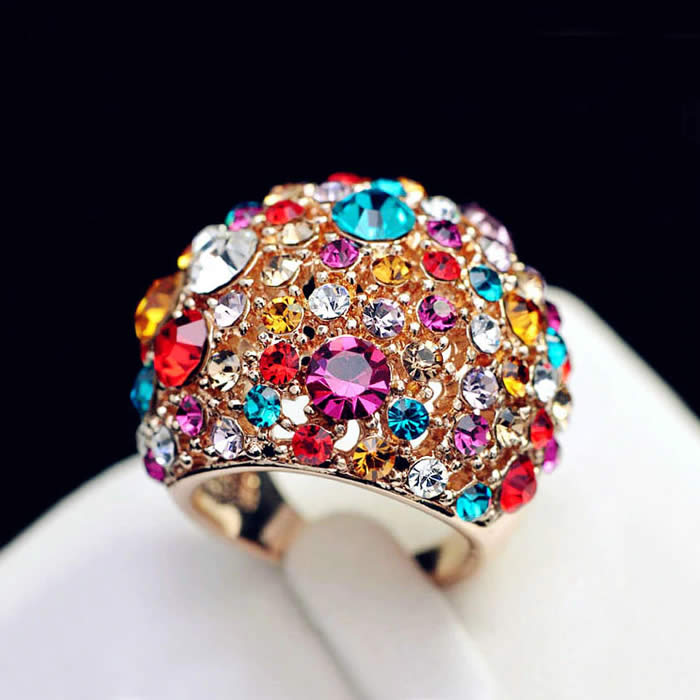 Cocktail rings are famous for their striking appearance. It's perfect for the times when you want to go minimal on the amount of jewelry that you'll wear but still don't want to miss an opportunity to shine. Wear it to your next gala or an important office day and you'll surely be the talk of the crowd.
5. Stud Earrings
This perfect piece of jewelry is the epitome of versatility. Stud earrings never go out of style and will always be a go-to for most jewelry enthusiasts. The perfect stud earrings for you will provide the right amount of sparkle, edginess, or drama.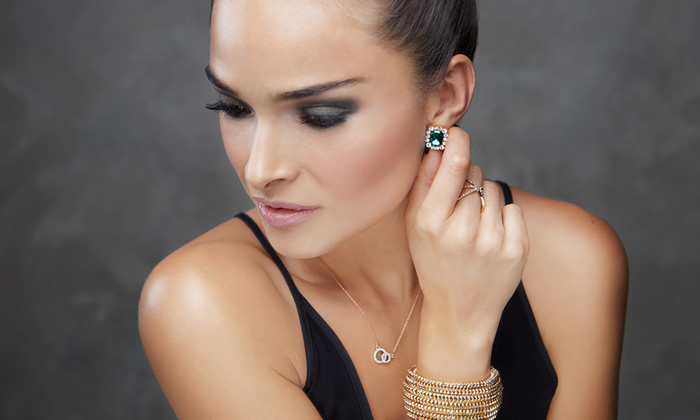 There are literally millions of stud earrings designs on the wholesale earrings market. Whether you go for luxury or fashion style, stud earrings will always improve your outfit. This is why studs will always be That One Jewelry that everybody picks up when they want an understated piece but still brings a perfect touch of stylishness.
6. Solid Bangles
Did you know that The Love Bangle by Cartier is one of the most searched-for jewelry pieces on Google?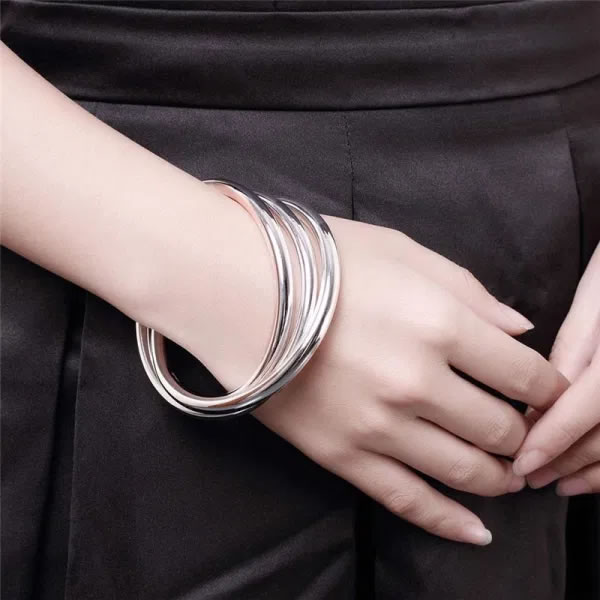 Certainly, it costs an arm and leg. But you don't need the Cartier logo to look like a thousand bucks. Solid bangles have been all over the jewelry fashion industry because since it came into fashion in 2600 BC, it has stayed on the scene ever since then.
So if solid bangles survived for literal eons, then that's definitely your sign to get one. Mix and match with the thickness and thinness of your bangles so you can stack them up to your preferences. You can wear it as a piece of everyday jewelry or a simple piece to go with an over-the-top outfit.
7. Chandelier Necklace
Do you want to shine bright and bring the whole drama to your outfit? Well, a chandelier necklace is totally the answer to your jewelry dilemma.
Known for its over-the-top stylings and being completely bedazzled with stones and gems, chandelier necklaces are perfect to bring out whenever you need to grab the attention of the crowd. It can dress up any kind of outfit to rise to whatever occasion. There are a lot of styles available for chandelier necklaces too. So whatever you want to bring to your outfit of the day, there's always a chandelier necklace waiting for you.
8. Stacking Rings
They said that two are better than one. But what about three? Or four? How about five?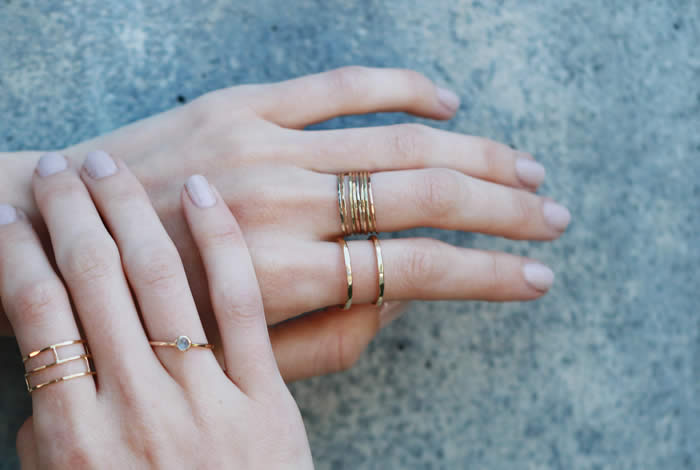 When it comes to the style of stacking rings, it is well acknowledged that the more the merrier. This kind of jewelry assortment has grown in popularity over the years and we really don't wonder why. On its own, a simple ring band is a pretty accent on your fingers but when worn together, they offer so much more.
Stacking rings are really fun to add to your jewelry collection. You can buy them as a set one at a time and as your collection grows, you can literally have hundreds to thousands of possible jewelry combinations.