The creamy white curd sitting in your fridge is not just an amazing ingredient to whip up quick side dishes in the summer, but also a superfood for your skin and hair.
Rich in protein, calcium, lactic acid, zinc, and vitamins B2, B12 and B5, it's an effective weapon in your arsenal of DIY face masks and hair packs. Let's dig deeper to find out more about the delicious benefits of curd.
#1. Slays the acnes and pimples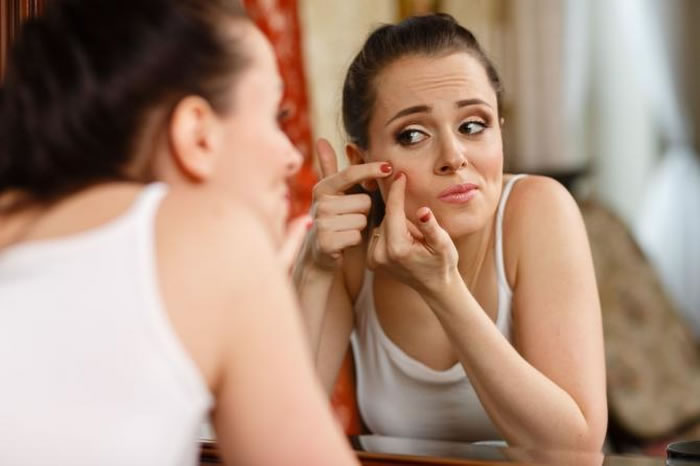 Want to get rid of that irksome pimple or acne on your face? Grab some curd from your fridge for an easy-peasy nourishing face mask. Packed with some powerful anti-acne elements like zinc and lactic acid, curd is one of the most inexpensive and effective solutions against those stubborn pimples and acnes. It not only helps reduce them but also provides relief from the irritation caused due to it.
Easy one-minute whip up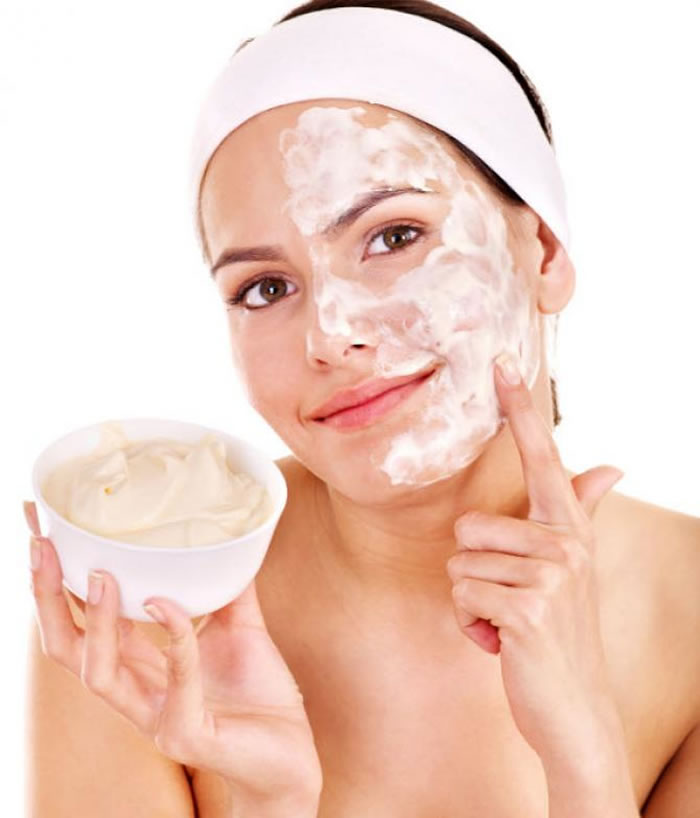 Take one tablespoon of curd, one teaspoon of turmeric powder and make a paste. Apply it on the affected areas of face. Let it stay for 15-20 minutes and then rinse it off with cool water.
#2. Removes dark spots and suntan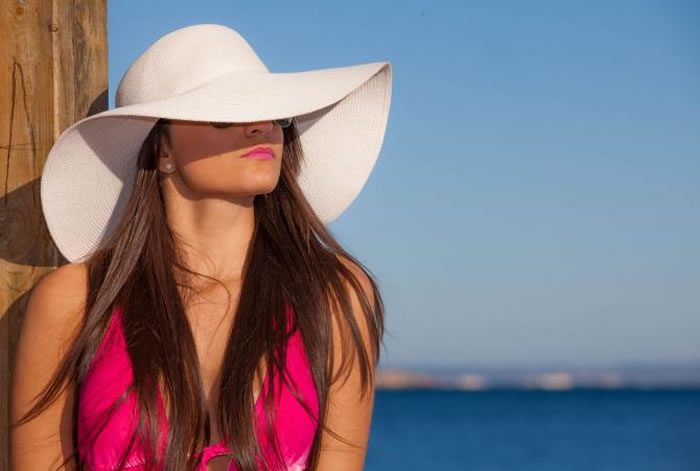 Most women dream of having a clean and clear skin, but dark spots and suntan pose an eternal threat to that dream. The best way to get your original skin tone back and fight blemishes is to try out a homemade face pack with curd, which is easily available in every kitchen. Enriched with zinc and lactic acid, curd works as a natural cleanser and exfoliating agent to remove dark spots and suntan.
Easy one-minute whip up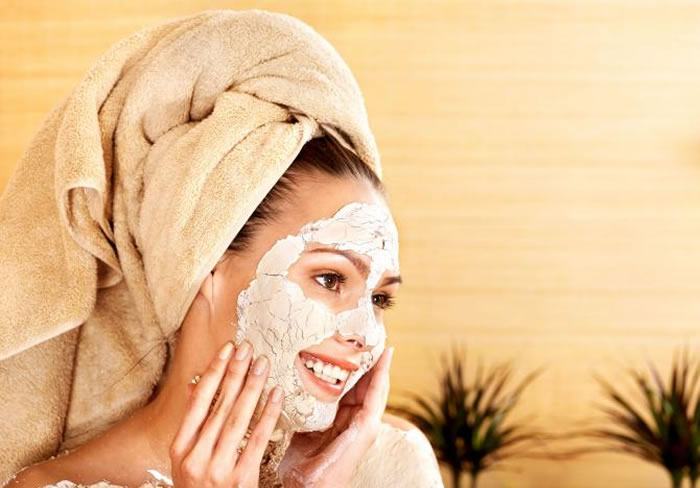 Mix one tablespoon of curd, one teaspoon of besan/gram flour, two drops of lemon juice and one teaspoon honey to make a thick paste. Apply it on your face and once it dries rinse off with cold water. Do it religiously every day and you would notice the difference.
Read Also: 6 Habits That Can Ruin Your Beauty!
#3. Tightens pores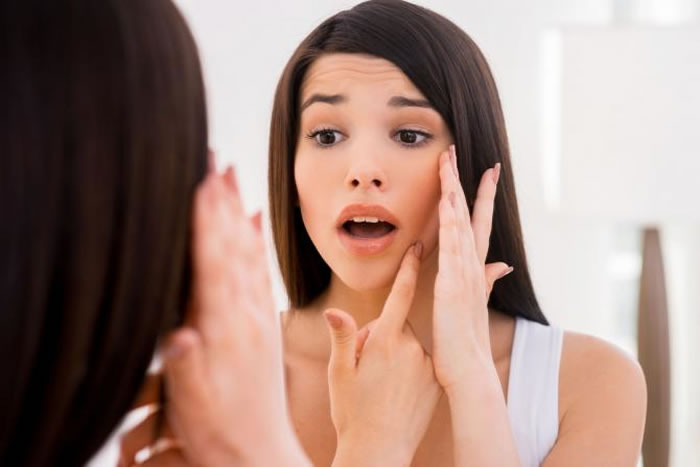 Open or enlarged pores are a concern for many beauties with oily or combination skin. To minimise the appearance of those nasty pores, you can either rely on the expensive creams available in the market or just reach out to your fridge every day for the most affordable and easily available solution - curd. Curd is rich in probiotics and lactic bacteria, which help keep the bad bacteria in check that clog the pores, thus giving you visibly smaller pores.
Easy one-minute whip up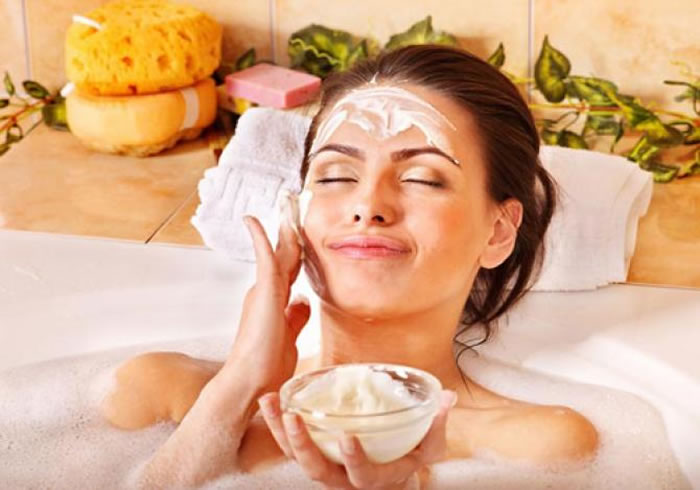 Take some curd out of your fridge and slather it on your face and leave it for 15 minutes. Rinse it with normal water and say hello to a fresh and beautiful skin. You can also whisk some egg white and add to the simple face mask to make it more effective.
#4. Prevents premature ageing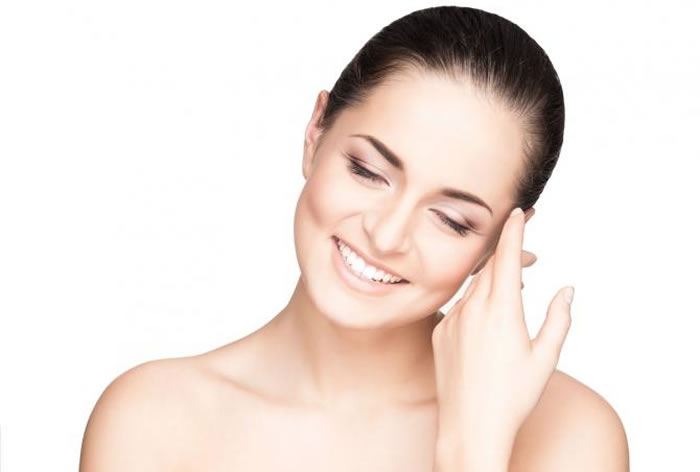 Lactic acid is a naturally occurring alpha-hydroxy acid (AHA) which is one of the many beauty ingredients found in curd. It encourages skin cell renewal through chemical exfoliation by removing dead skin cells, aids in firming skin and reduces wrinkles. This makes curd an excellent food for your skin.
Easy one-minute whip up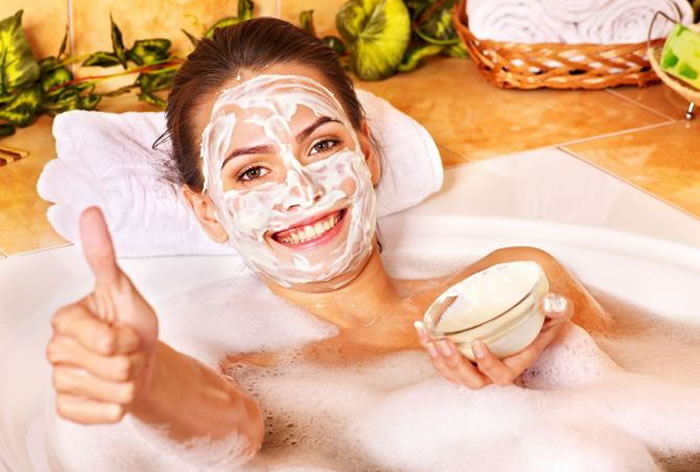 Take some two to three tablespoons of curd and add a teaspoon of olive oil to whip up an easy face mask. Smooth the mixture over your face and neck, read your favourite magazine for 30 minutes and then wash it off with cold water.
#5. Moisturises skin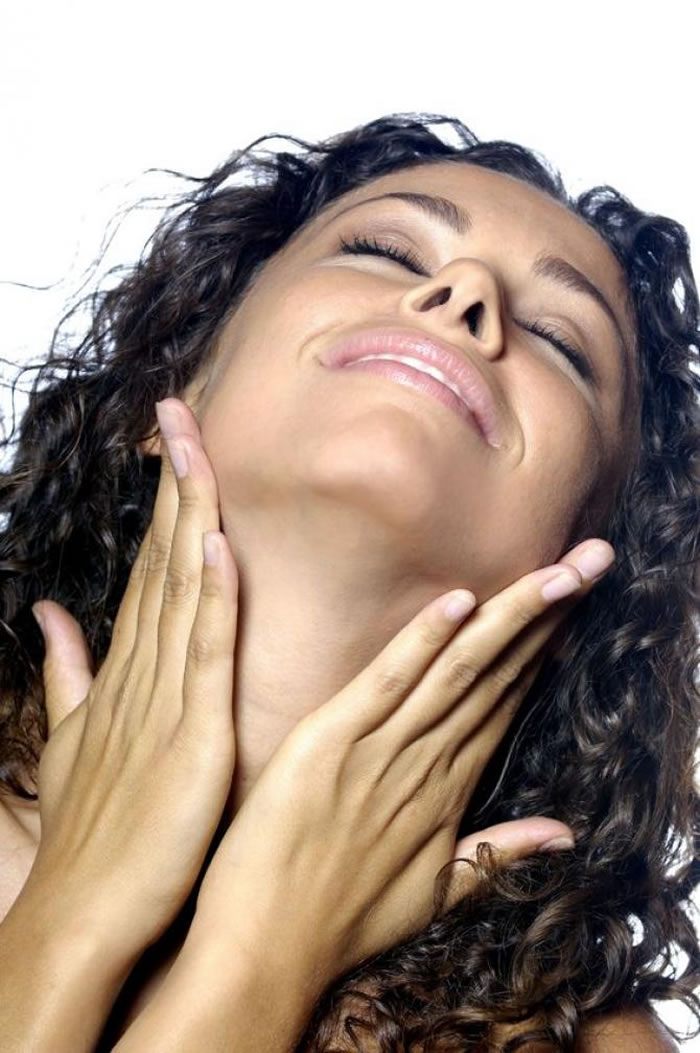 Curd is well known for its hydrating properties. If you spend a lot of time working in the air conditioning or have dry skin, curd can be your best friend when it comes to moisturising your skin naturally. The probiotic bacteria present in the curd produces hyaluronic acid, which is a very effective moisturiser.
Read Also: 8 Unknown & Effective Beauty Benefits Of Curd
Easy one-minute whip up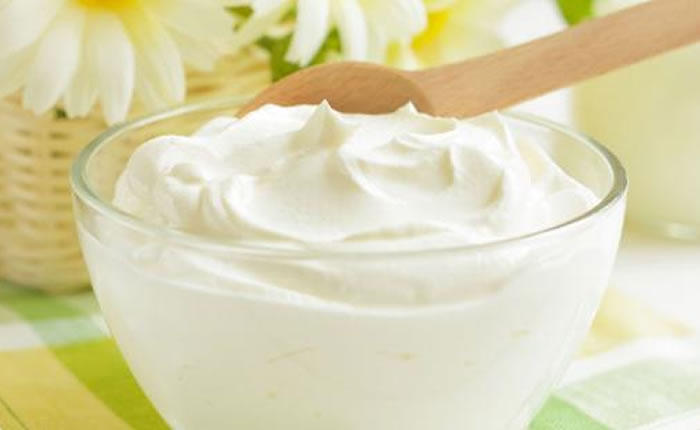 Just apply some curd all over your face and wash it off in 10-15 minutes. This simple mask can be whipped up in a fraction of a second and if you want you can add some rose water for extra freshness. Your skin would love the softness and suppleness that it leaves behind.
#6. Reduces dark circles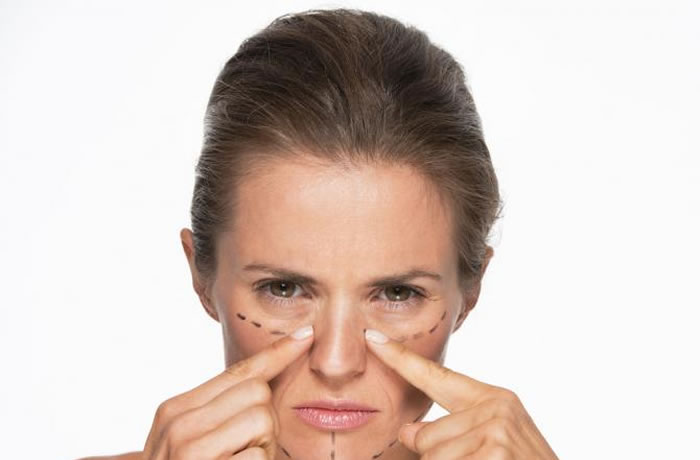 If you are battling with dark circles every morning then, curd could be your new best friend. The nutrients, especially zinc and lactic acid present in the curd help remove dark circles to a great extent. It's the cheapest remedy available for the dark circles but definitely something you can count on.
Easy one-minute whip up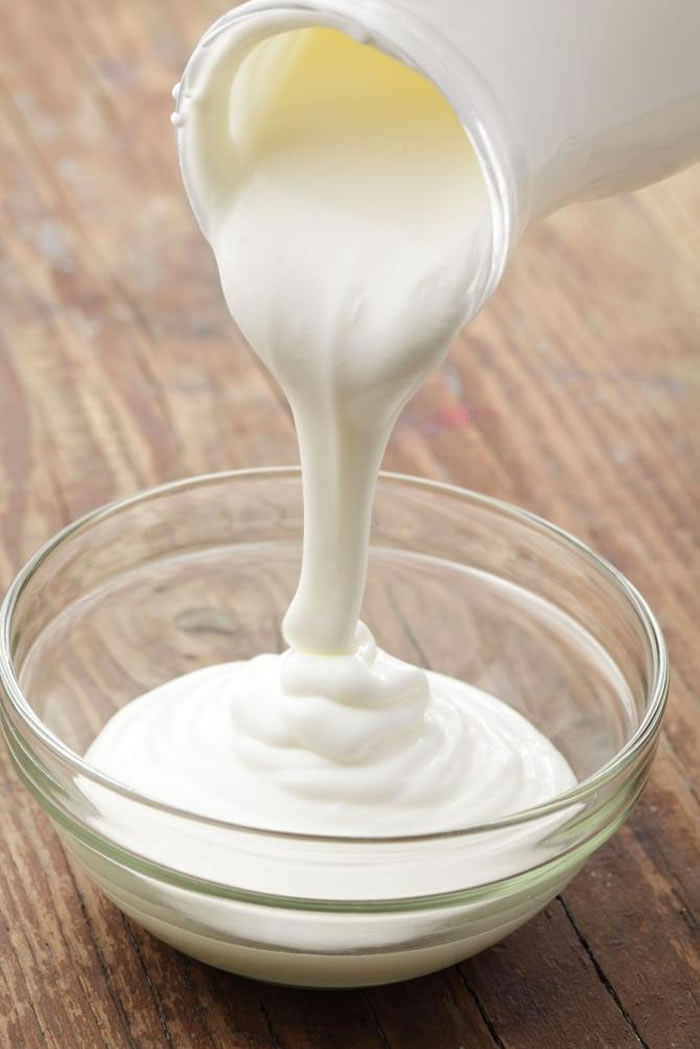 Take two cotton balls and dip it into one teaspoon of curd. Once the cotton balls have soaked curd dab them under your eyes and leave it undisturbed for about 10 to 15 minutes. Rinse with plain water.
#7. Treats Dandruff and prevents hair loss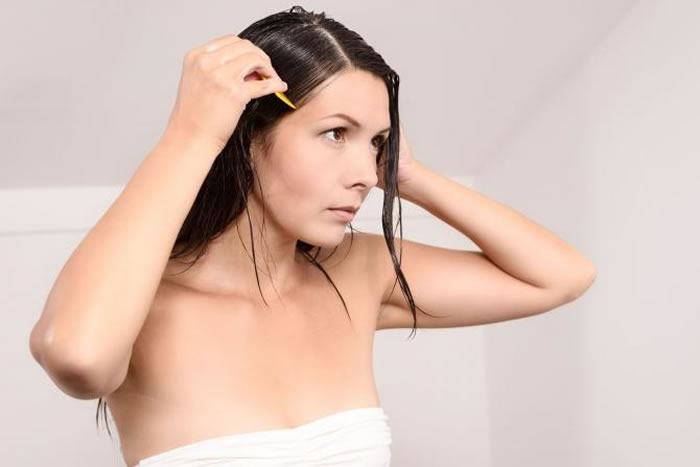 One of the main reasons for developing dandruff in your hair is presence of fungus. Curd being a natural antifungal agent, prevents the growth of fungus, thus giving you a dandruff-free healthy hair and scalp. The anti-inflammatory agents present in curd also provide relief from the itching caused due to dandruff.
Easy one-minute whip up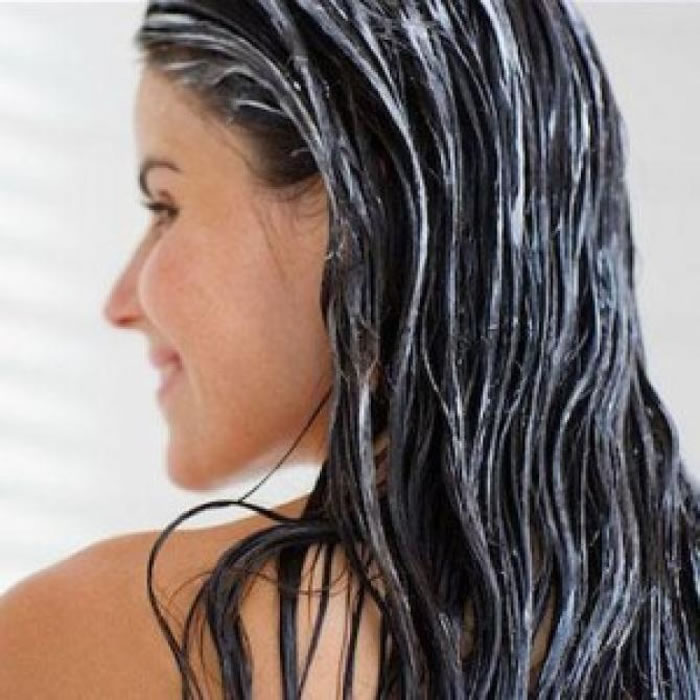 Spray some water on your hair to make it slightly damp and then apply a generous amount of curd to the scalp and hair. You can keep it on for 30 minutes or an hour and then rinse it thoroughly with plain water. Besides helping you get rid of dandruff, the protein in curd will also strengthen your hair.
Read Also: 7 Beauty Hacks Every Girl Should Know
#8. Conditions hair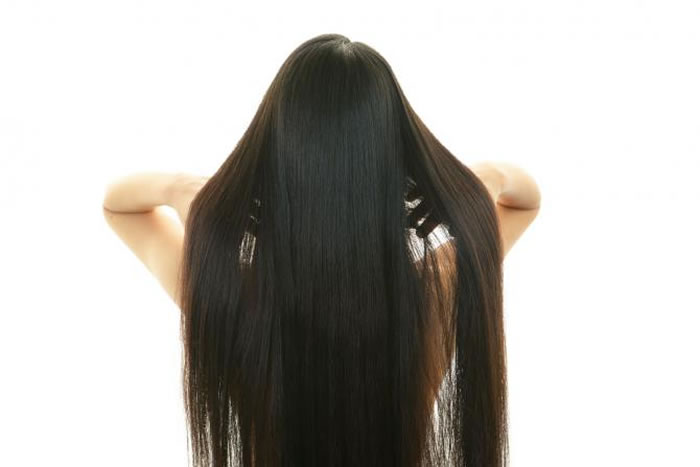 If you want to have that perfectly healthy and shining hair, you must include curd in your home remedies. Curd is rich in zinc, which stimulates blood circulation in your scalp and protein, which is what your hair is made up of. Both the elements are essential to give your hair its body and strength.
Easy one-minute whip up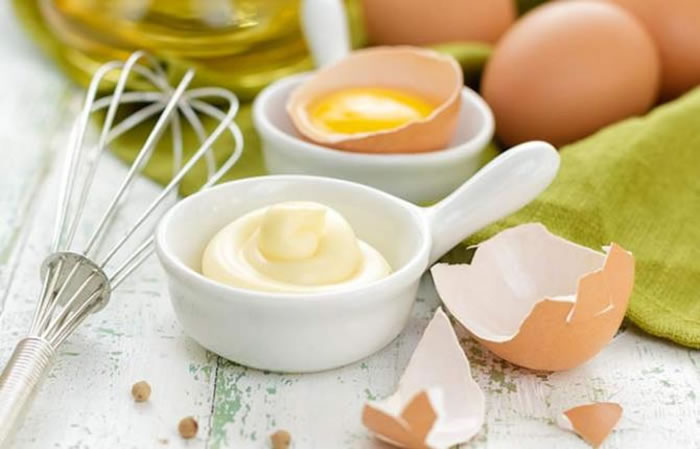 Beat one egg white and add it to a cup of curd. Apply this mixture to your hair and let it stay for 15 minutes. Rinse off your mane with plain water. When your hair dries it would shine with health and all your flyaways would be tamed by the mighty curd.