At some point in our lives, we will grow to admire the apparel of others because we tend to look at how others stand out, and an eye-catching factor of that is how you see that person or group wear their clothes.
But entering the world of fashion can be costly. So, who would not love shopping more while spending less? One of the common problems of fashion shoppers is the high price of the clothes they are interested in. Some accept the fact that shopping is expensive and it requires a lot of saving first before shopping.
Where in fact, there are several ways you can pass through this. Indeed, it requires not a lot of money, but it needs a lot of learning. Well, worry not, because you are exactly where you need to be! Here are 7 tips that can definitely help you buy a lot of clothes with less money.
Take Advantage of Online Discount Websites
Since the majority of consumers now choose to shop online because of the pandemic, you can effortlessly grab discounts and coupons on sites such as CouponLawn before placing your order.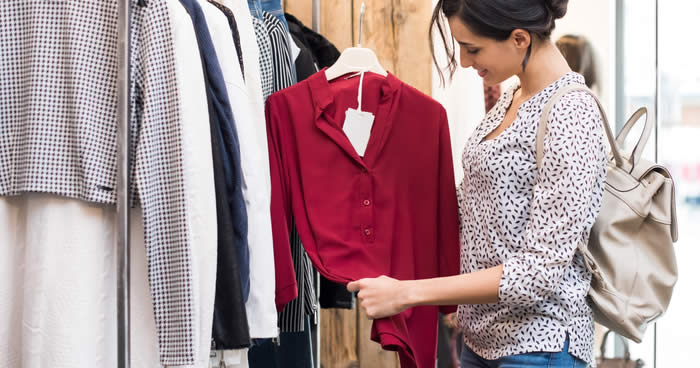 With the coupons you grabbed plus the discounts of the shopping platform you are purchasing at, you will most likely have a total of more or less 50% deduction of the original price.
Create a Budget
Before becoming a fashionista superstar, consider first creating a budget. This is for you to avoid overspending since you can easily throw out a lot of money while shopping for clothes. Another thing when creating a budget is that you will gain more control of your money compared to when you didn't have a budget.
Now, of course, your budget must be enough, so that you won't be lacking money as well.
Choose Unbranded Clothing
A lot of people choose branded clothing over unbranded clothing for the very reason of its name. Yes, branded clothing companies produce premium quality apparel but that does not mean unbranded clothing does not have that.
In fact, you can find a lot of unbranded clothing with the same quality, yet cheaper price! This helps you save a lot of money, and still stand out with your new clothes.
Shop at Thrift Stores
Nothing goes cheaper than thrift stores. It's almost like a dollar store but literally all clothes! You can enjoy the prices there without spending a lot of money. Aside from the prices, there are various options to choose from there as well.
It only takes creativity and your sense of fashion to make cheap clothing look absolutely stunning.
Examine the Prices
If this wasn't one of your shopping hobbies before, do this.
Purchasing clothes without checking their prices is one of the fastest ways to lose a lot of money. It could also be very embarrassing at the long line at the counter to find out you cannot afford what you picked.
Examining the prices helps you determine whether or not the clothes you chose are manageable with your budget or not. Being fully aware of this will help you avoid overspending.
Shop on Sales
You must be patient, and wait for a sale to come up if you plan on to shop a lot of clothes while saving money at the same time. The bigger the sale, the better! But expect that there will be a lot of other shoppers as well.
If you are willing to shop extra early, then you might still be able to grab the clothes you are interested in and don't forget to grab the coupons first before placing your order.
Don't Rent Expensive Clothing
Renting expensive clothing for a day or two for an insane price is simply not worth it. There are a lot of alternatives for this that cost much less than rentals. You can buy at local thrift stores, refurbish it, wash it, then wear it.
That already saves you a lot of money. So, instead of spending money on a 2-day rental outfit, just look for cheaper alternatives if you want to save money, and spend more on other types of clothing.