Many women are lucky to have perfect, natural curls and locks. Women with straight or wavy hair try ways and methods to attain those perfect curls.
You don't need to use chemicals and treatments in order to get the curls; instead, you could get the curls temporarily with hair rollers. Here are 5 tips to use hair rollers.
1. Selection of rollers and type of curls
You need to decide as to what kind of curls do you wish to have. You could opt for the very tight and thin curls, for which you would require small rollers. If you want the soft and big locks, then go for the larger rollers. The size of the rollers and the placement matter the most, it would help you get the desired look.
2. Direction of the curls
You need to roll the section of the hair in the desired direction, either outward or inward. Then you need to wind it back and fasten it. You need to repeat this on every section of your hair that you have divided. You can also choose if you want curls overall or only on the ends of the lower part and make hairstyles accordingly.
3. Fixing the curls
It is very important that the curls stay intact after putting in all the effort. You need to follow some basic techniques to fix the curls.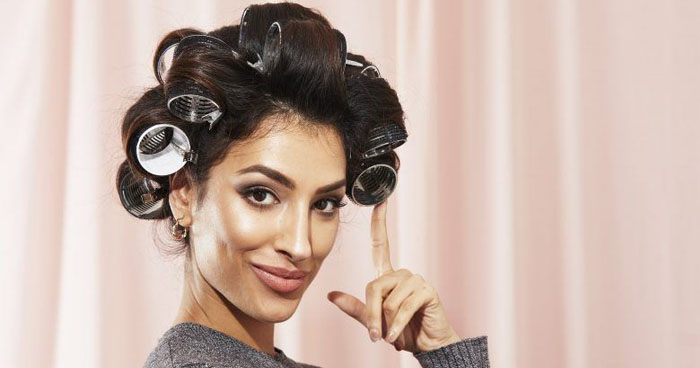 Once the rollers are set, apply hairspray on them and leave them for a while. You then need to apply heat, use a hairdryer and blow it on the hair. This would be enough for the curls to stay intact.
4. Pretreatments on the hair
If you are using hot rollers on your hair, then you need to apply any product on your hair that would protect your hair from the heat. In case you are using the wet set method, then you need to brush your hair well, apply a smoothening product. For Velcro rollers, you just need to apply hairspray later for a volume boost.
5. Duration of keeping the rollers
You need to keep the hot rollers to get good results till they cool down completely. You could keep the Velcro rollers for 20-30 minutes and blow-dry them. For the wet set rollers, you need to keep the rollers till they dry up.